Feb 18 2012
Kraftwerk in NYC past and present
Most Kraftwerk fans will have heard about their residency at New York's MOMA this coming April. For those fortunate enough to go, there is unfortunately a 2 ticket/show limit.
Hitler took this particularly badly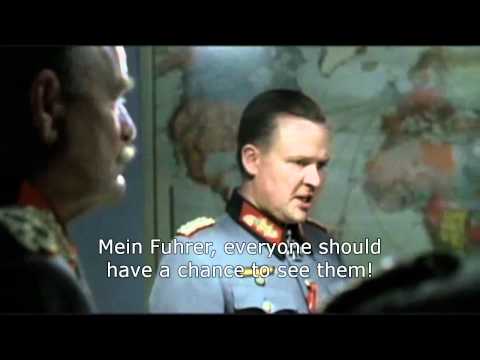 This incredible photo popped up on Facebook today, the caption reads: "Kraftwerk at the Ritz. 1981. I was the Dj at this show. Amazing. I invited Afrika Bambaataa to the show. The rest is history." Photo by Laura Levine who has taken photos of pretty much anyone who is anyone in music

Posted on Saturday, February 18th, 2012 at 7:19 pm under Kraftwerk. br> br> You can follow these comments using the RSS feed. You can trackback from your own site or leave a comment below..