May 3 2012
New DJ Food track and video – 'Sunspot'
Here's something I did last month in conjunction with Carling Zest, a new drink being promoted this summer. The idea was to take three producers, myself, DJ Yoda and Jaguar Skills, and give everyone sights and sounds of summer to incorporate into a track that had the feeling of summer to it. I called mine 'Sunspot', after one of my favourite Vaughn Bodé strips, and used some of my home made phenakistoscopes as elements for the video in conjunction with the footage Carling supplied.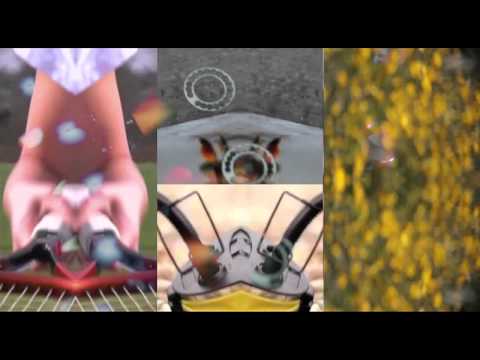 I was left to my own devices and incorporated a lot of my own melodies into the track, using their bee sounds and lots of percussive elements to form the basic beat of the piece. Making a track that evokes a 'summer' feeling is a lot harder than making something dark and moody, especially without stepping into cheesy territory but I'm really pleased with the outcome.
During the process I was filmed going through samples in my studio and generally talking about records I thought bought out the summer feeling in me. This quickly degenerated into what seemed like a massive advert for Boards of Canada's back catalogue
with other shouts to the Orb (Little Fluffy Clouds) and The The (This Is The Day). The film crew, who were great fun to work with, shot for a whole day and then crammed it all into 2 minutes, so, if the editing seems a little fragmented here and there, you'll know why. Big thank you to Ash for getting the shots and Tom for doing a great job on helping me with the last touches on the video edit.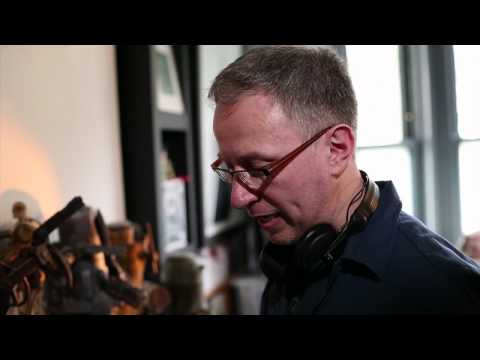 Wish they hadn't put that ice cream bit in
Spot the 'Rave Wars' 7″s and 3A robots everywhere
There'll be an online competition to remix this track and win tickets to the V festival and other goodies coming up on May 23rd so I'll post about that when it's online.
Posted on Thursday, May 3rd, 2012 at 2:18 pm under DJ Food, Film, Music. br> br> You can follow these comments using the RSS feed. You can trackback from your own site or leave a comment below..