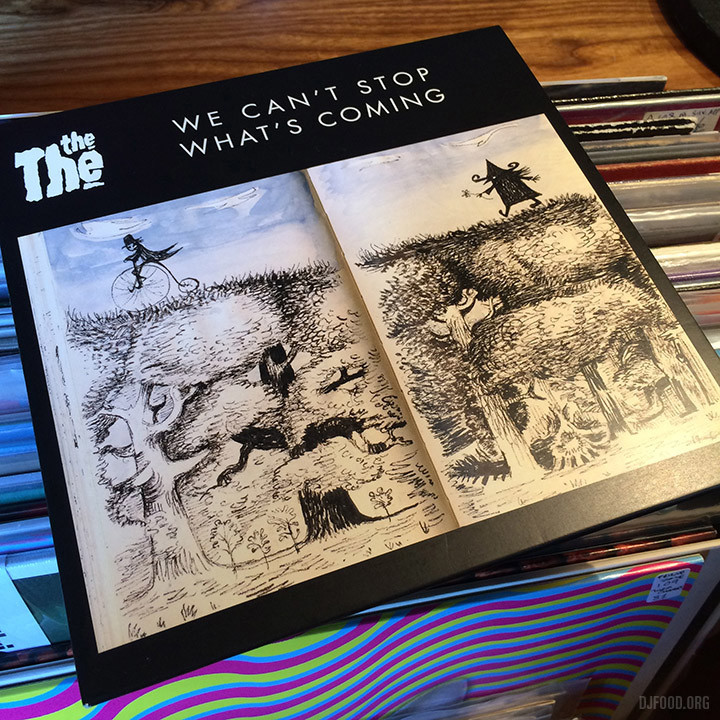 With the release of 'We Can't Stop What's Coming' by The The, widely touted as the first new pop material from Matt Johnson in 15 years, it's as good a time as any to highlight five vocal performances that HAVE seen the light of day in the last decade. After quietly 'leaving' the music business (without telling anyone) with two new tracks tacked on to the end of a singles collection and a one-off performance with JG Thirlwell of radically reworked versions of old songs at David Bowie's Meltdown Festival at The Queen Elizabeth Hall in 2002, it's great to hear material in the traditional song format resurfacing. Over a decade of quietly making soundtracks for independent films has bought a wealth of material under the The The moniker, some as yet released, but not all of it has been instrumental.
The The – Mrs Mac (Lazarus) A download only single from 2007
The The & Deadly Avenger – Darkness Cannot Exist In The Presence of Light (Radio Cineola broadcast March 2010) Only available as part of a 15 minute podcast
The Inertia Variations – Various verses from John Tottenham's writings, read by Matt, are scattered throughout the Radio Cineola broadcasts, an ongoing series of podcasts made from 2010-1012 containing works in progress, alternative mixes, interviews and archive songs. Only available from TheThe.com and now the title of a new documentary that details what Matt has been up to over the last few years.
DJ Food – GIANT feat. Matt Johnson (Ninja Tune) 2012 *cough*
The The – Everybody Wants To Go To Heaven (But Nobody Wants To Die) (Cineola / Death Waltz Originals) from the Hyena soundtrack, 2015. Brother Gerard Johnson has directed two films that have been scored by Matt now, this lyric-less track from the soundtrack nevertheless contains Matt's distinctive voice.