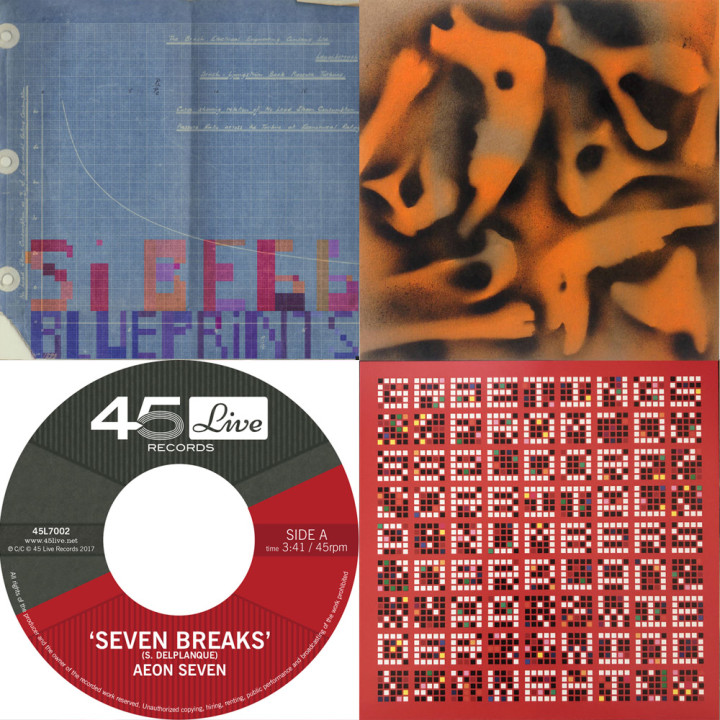 Four From Food Fridays – a weekly look at four things I've been loving in the last seven days. They can be new or old, any style so long as it's been getting some rotation in the studio. From top left:
Si Begg – Blueprints (Shitkatapult) LP – Hauntological, radiophonical transmissions inspired by his grandfather's old notebook.
Global Warming Records – Expanding Arid Zones (Bandcamp) Hand sprayed cover LP with a double album of experimental techno workouts largely played live by Franziska Lantz
Aeon Seven – Seven Breaks / Christian Madden – Everybody Get In Line (45 Live) 7″ – Two new releases from the 45 Live crew this week – get a discount when you buy both.
Paul Hartnoll  – Numbers (Electronic Sound) 7″ – Cover version of the Kraftwerk classic only available when you order the magazine from their online shop.