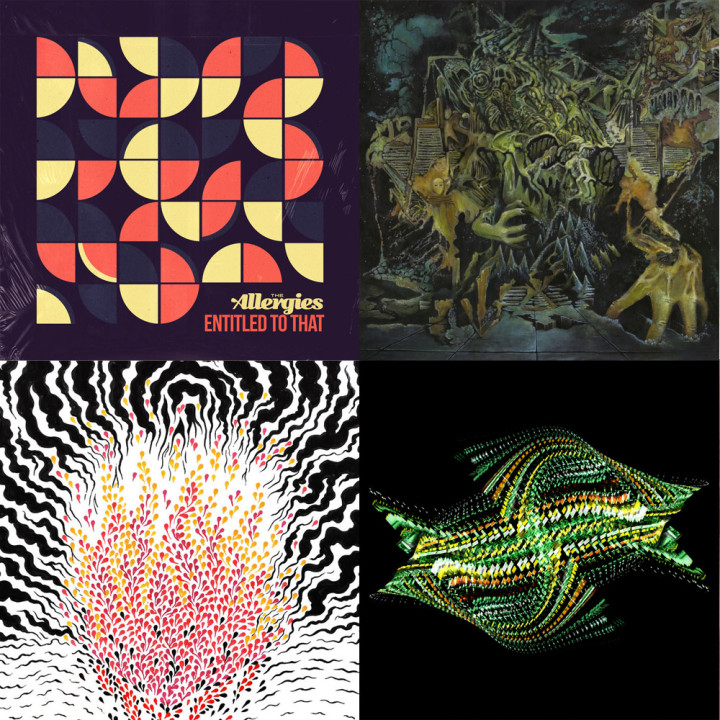 Four From Food Fridays – a weekly look at four things I've been loving in the last seven days. They can be new or old, any style so long as it's been getting some rotation in the studio. From top left:
The Allergies – Entitled To That / Get Down On You (Jalapeno) 7″ – Northern Soul-styled summer smasher from the Bristol duo to set up album no.2. Drops in two weeks, pre-order now.
King Gizzard & The Lizard Wizard – Murder of the Universe (Heavenly / Flightless) LP – Absolutely insane concept album by Australia's most inventive psych / prog / jazz / rock band
Ilia Gorovitz – Turmoil/Simmering With No End (Rassh Records) 7″ – Fuzzed up heavy beats out of Jerusalem
Bogus Order – Stooge (Ahead Of Our Time) DL – From Zen Brakes vol.2 – a follow up to the first ever Ninja Tune release 27 years later by the one and only Coldcut, full album out today.