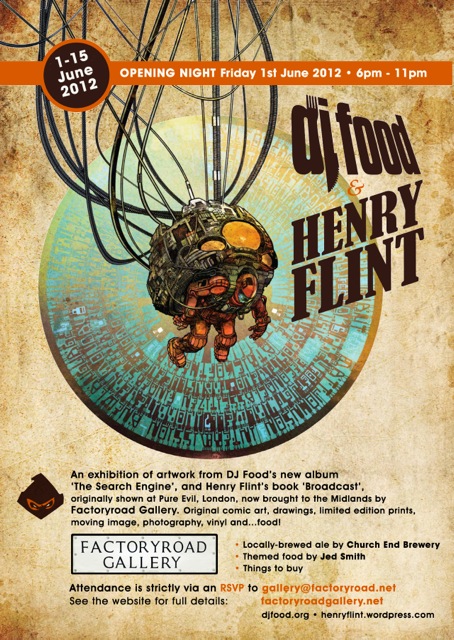 On June 1st I'll be traveling up to my friends' Sarah and Leigh's place in Hinckley, Leicestershire for the opening of a rejigged version of the DJ Food & Henry Flint exhibition that we held at the Pure Evil Gallery in January.
Their Factory Road Gallery will host a lot of the posters and original art and there will be local ale, special food and prints, CDs and books for sale. More details here.
There will be special limited editions available at the show, a 20 copy giclée print of the recent 12″ cover, printed tea towels (!) and chocolate bars in silver space-type wrapping. There will also be food on the opening night, local ale and I'll be around to answer any questions.