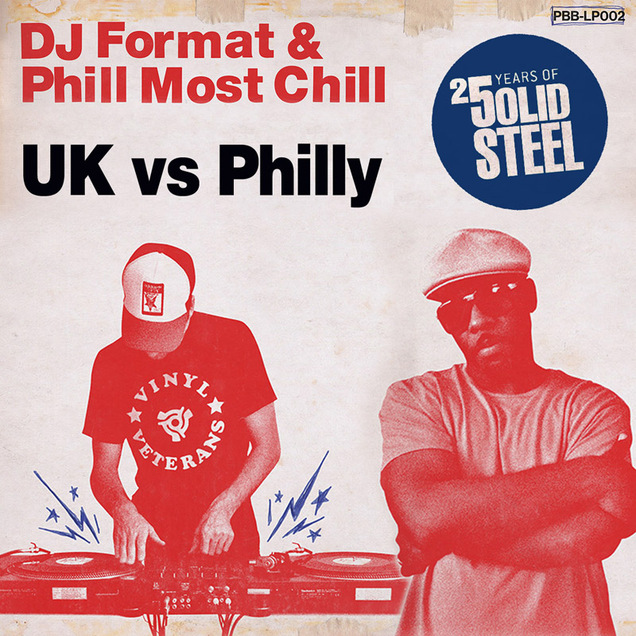 A very special pair of exclusive mixes on Solid Steel this week (isn't there every week?) or should that be three mixes?
First up we have DJ Format AND Phill Most Chill, hot off the release of their new album, 'The Foremost', they've put together a 30 minute mix each, representing their home turfs of the UK and Philadelphia respectively and in Matt's own words:
"Instead of doing yet another promo mix that incorporates a song or two from our new album, I thought it would be fun for me & Phill to each do a 30 minute mix of Hip Hop from our respective areas. I'm from Southampton, and since that's not a very big place I thought it would be more fitting to play some of my favourite old UK Hip Hop records. Philadelphia always had a healthy Hip Hop scene that boasted famous artists such as DJ Jazzy Jeff & Fresh Prince, Cash Money & Marvelous and Steady B just to name a few. Phill wanted to showcase some of the more obscure/random Rap records from Philly that he loves."
You can hear and buy the album HERE and HERE – I know this is the third post about it in as many weeks but it really is great.

Next up is Solid Steel's Russian agent, Mr Armtone, back with the follow up to his 'Time Machine' video mix from last year (how does he do it?). Firmly club-based in style and with a very high standard of visuals and on-screen blends (no YouTube rips here) he brings a 80 minute AV set to add to the quality collection we're slowly building on our Vimeo page.