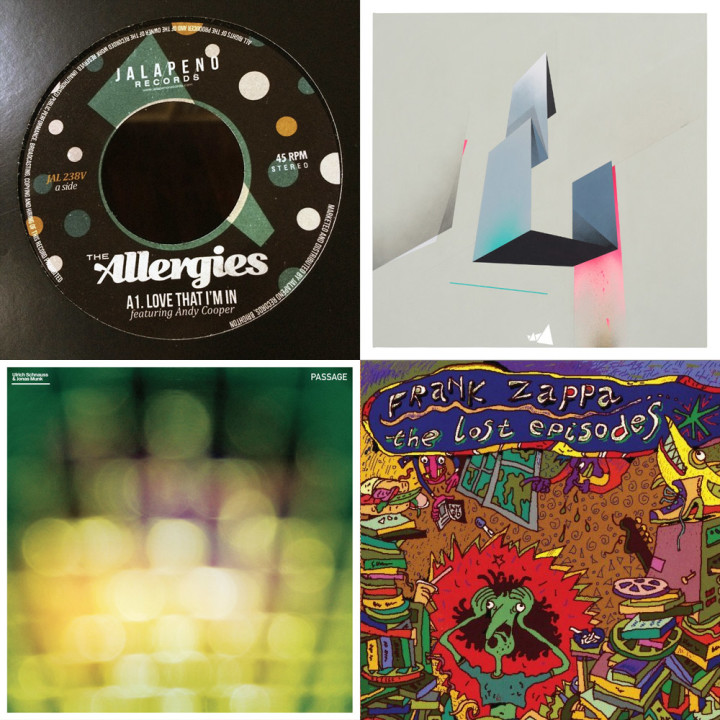 Four From Food Fridays – a weekly look at four things that have been doing it for me. They can be new or old, any style so long as it's been getting some rotation in the studio. From top left:
The Allergies – Love That I'm In (Jalapeno) 7″ – 80s electropop summer banger
Remi/Rough – Symphony of Systematic Minimalism (Va Va Records) Free DL – soundtrack to his latest exhibition
Ulrich Schnauss & Jonas Munk – Passage (Azure Vista Records) LP/CD – first release from Jonas Munk's new Ambient/Shoegaze label
Frank Zappa – The Lost Episodes (Rykodisc) CD – posthumous collection of career-spanning off cuts, outtakes and live bits hiding many treasures.