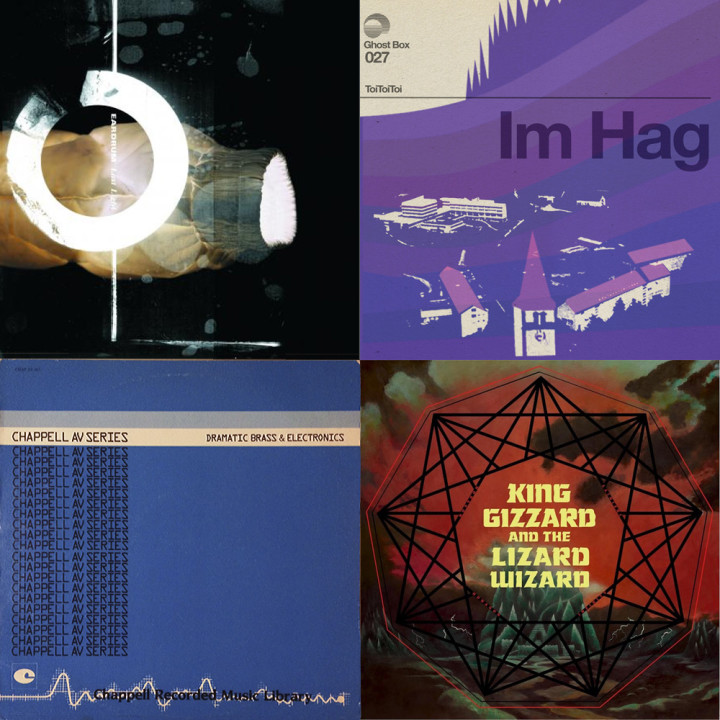 Four From Food Fridays – a weekly look at four things that have been doing it for me. They can be new or old, any style so long as it's been getting some rotation in the studio. From top left:
Eardrum – Last Light (Leaf) LP – recent rediscovery from the collection, love their 4th World percussion workouts
ToiToiToi – Im Hag (Ghost Box) LP – upfront pre-release of found sound hauntological excavations
Colin Towns – Dramatic Brass & Electronics (Chappell AV Series) LP – all about the track 'Forest of Evil' as sampled by Fridge on 'Ark'
King Gizzard & the Lizard Wizard – Nonagon Infinity (Heavenly) LP/CD/DL – driving psych where all the tracks seque into each other and then the whole album loops at the end – gets me through doing my accounts.