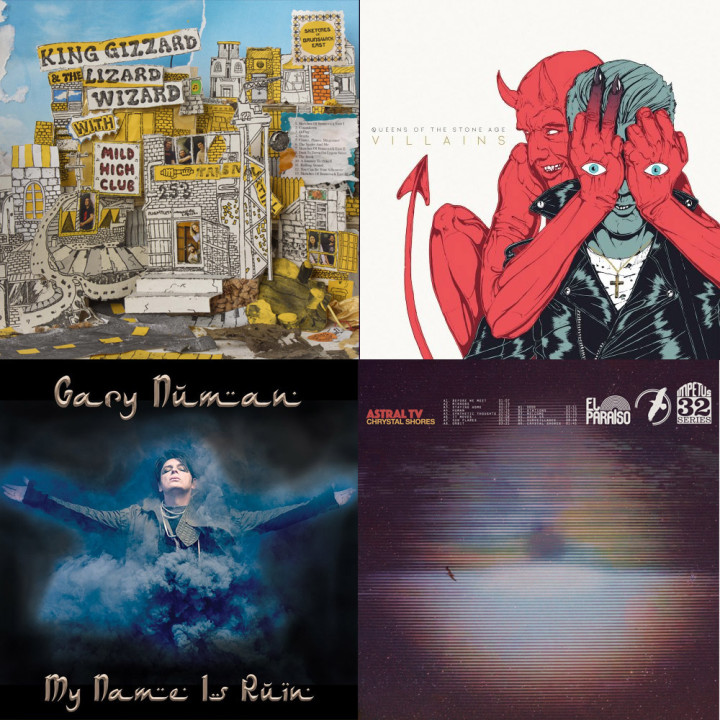 Four From Food Fridays – a weekly look at four things I've been loving in the last seven days. Old or new, whatever's been on in the studio. From top left:
King Gizzard & The Lizard Wizard w. Mile High Club – Sketches of Brunswick East (Flightless/Heavenly) (Pre-order) – Third album this year and another change of direction with a more jazz and downtempo offering, they're on such a roll right now.
Queens of the Stone Age – Villains (Matador) – LP/CD/DL – Still not sure but better than expected considering Mark R*ns*n's involvement, the first single was a grower so hopefully the album will be.
Gary Numan – My Name Is Ruin – DL – First single from the forthcoming album, 'Savage', excellent electronic pop.
Astral TV – Chrystal Shores (El Paraiso) LP – Superb ambient synth record from Causa Sui keyboardist Rasmus Rasmussen and Keith Canisius.