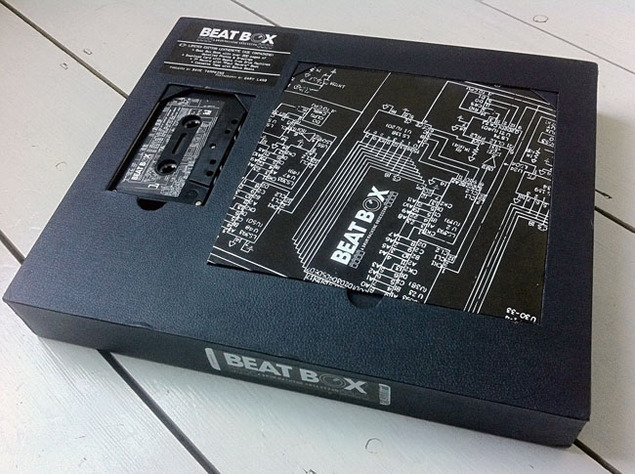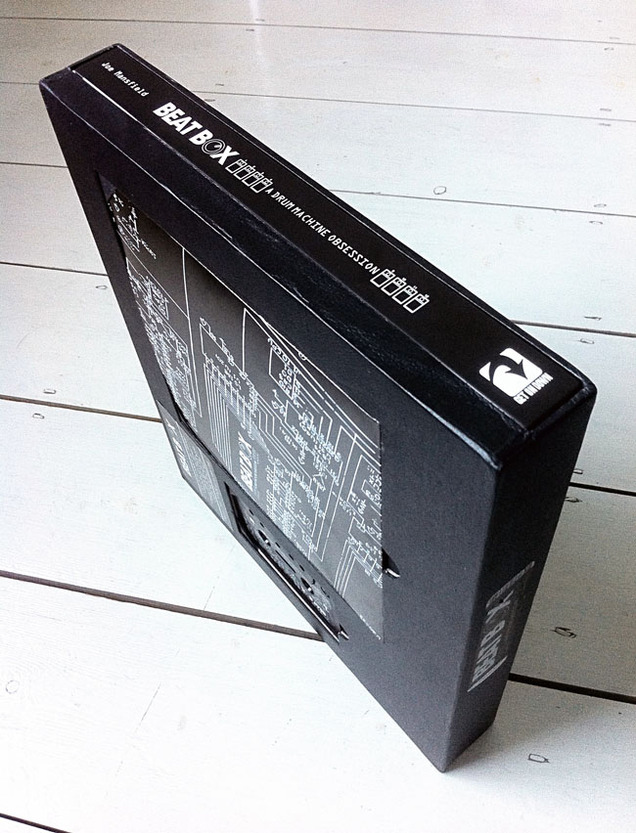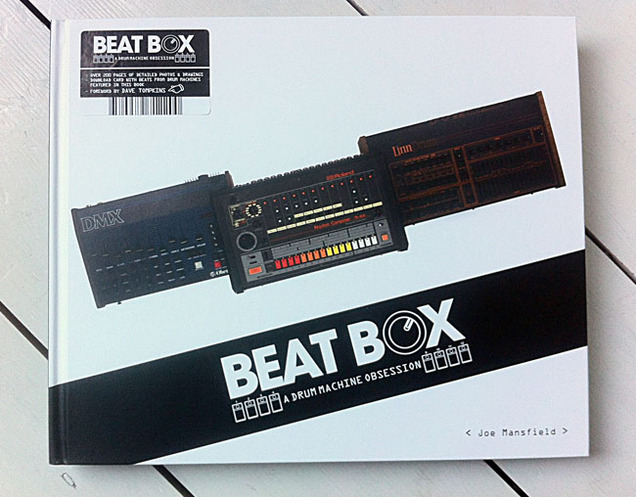 I'm featuring this again because I just got the special (Record Store Day 2013) edition and it's one of the nicest packages I've seen in a while. A heavyweight slipcase to house the sumptuous book of drum machine photos which really aren't done justice on a blog here as they are gorgeous up close in richly printed colour – see more of the inside in my previous post.
But this is all about what's with the book – namely a cassette and 7″ record housed in the front of the slipcase. The 7″ features a version of the Beasties Boys' 'Paul Revere' remade on the 808 drum machine on side A and the same beat played the original way (ie not reversed) on the flip. In a nice touch, the B side plays from the label outwards towards the edge, backwards rather than forwards. The cassette has samples on it but I can't listen to then right now as my tape deck broke about a year back. All are done out in the black and white schematic that adorns some of the book, adding to the fitting design aesthetic of the package.
Another nice touch is the inner sleeve for the 45 which opens to reveal a painting of an 808 on one side, and in a nod to the Beasties' 'Licensed To Ill' LP, shows it crunching into a mountainside on the reverse. I've placed the two sides together here so you can see how the full image should look as the artist has nicely matched the original style.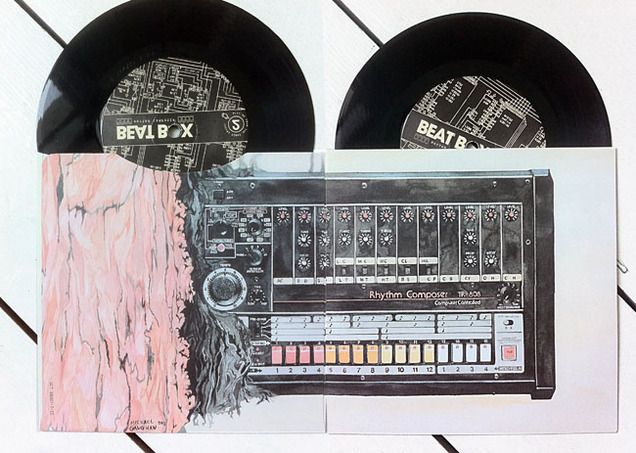 You can still pick this version up from Rap & Soul Mail Order in the UK for £50 and it's worth every penny.