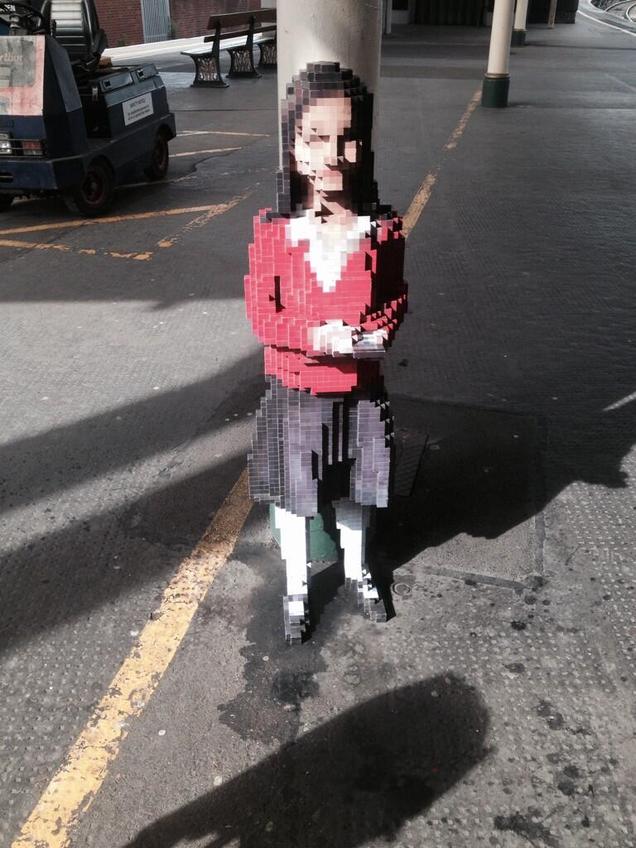 This sculpture by Luke Jerram – the man responsible for public pianos and a huge waterslide – has just been installed on Platform 3 at Bristol Temple Meads station. It's a commentary on children in the digital age (she's holding a phone) and was made by scanning the artist's daughter and rendering her in 3D form as a pixelated image.
Pixelated Sculpture from lukejerram on Vimeo.
From a distance she appears as a normal child but as you move closer the illusion becomes apparent. For more info and a short film of the sculpture visit the BBC News site here.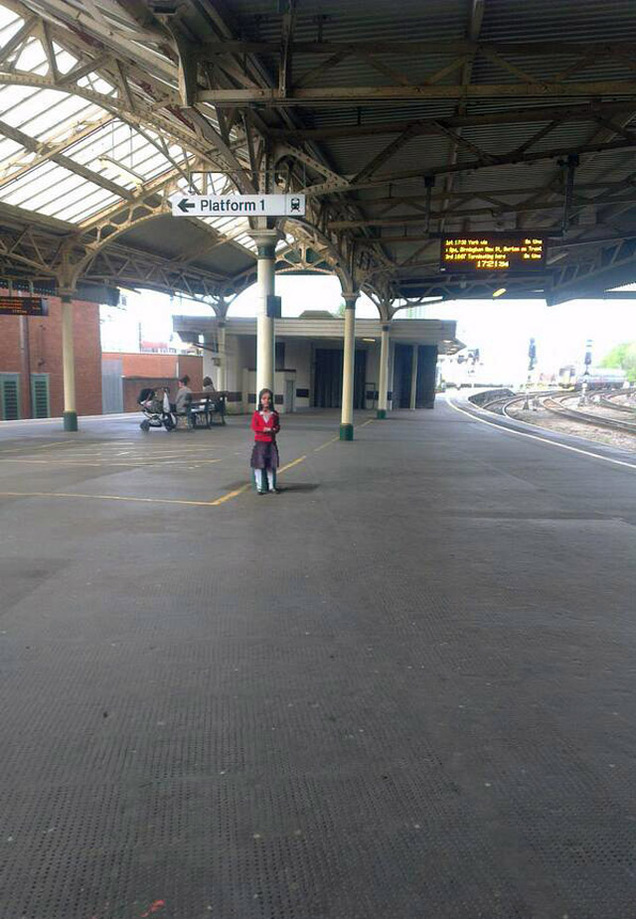 Top photo by DJ Moneyshot, bottom photo by unknown.