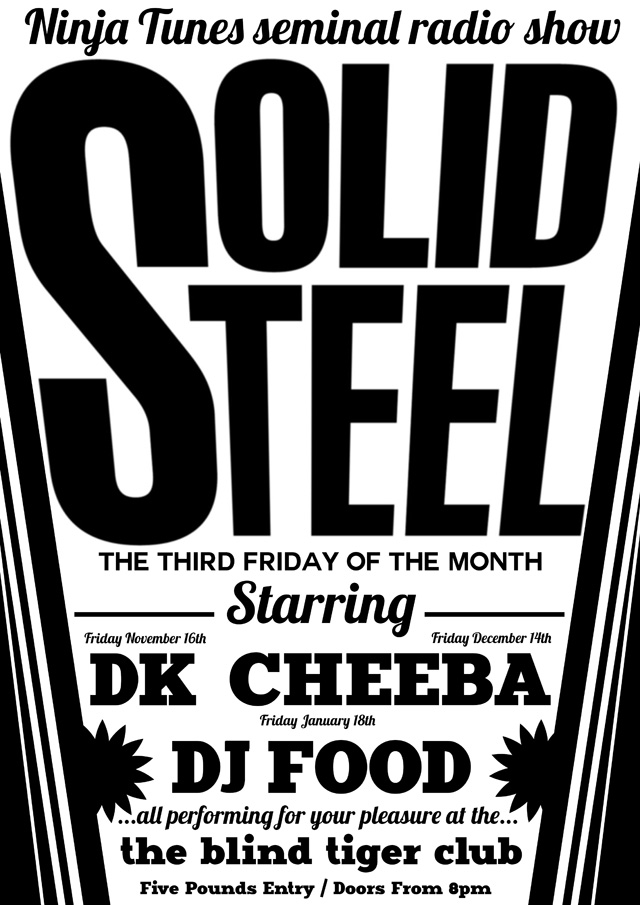 Starting this month we have a brand new residency in Brighton for Solid Steel at the Blind Tiger Club. Each monthly gig will feature one Solid Steel DJ and support from locals Banks and 2econd Class Citizen.
DK kicks it off in on Nov 16th, then Cheeba in Dec and myself in Jan 2013, hopefully we can make the cold, wet winter months a little warmer. We're keeping the door price low and the content high, 3rd Friday of each month is a date for the diary.
It'll be nice to have something regular in Brighton again, it's been a while now and next year we celebrate 25 years of broadcasting. We're planning several different things for next year but those will be revealed in good time.