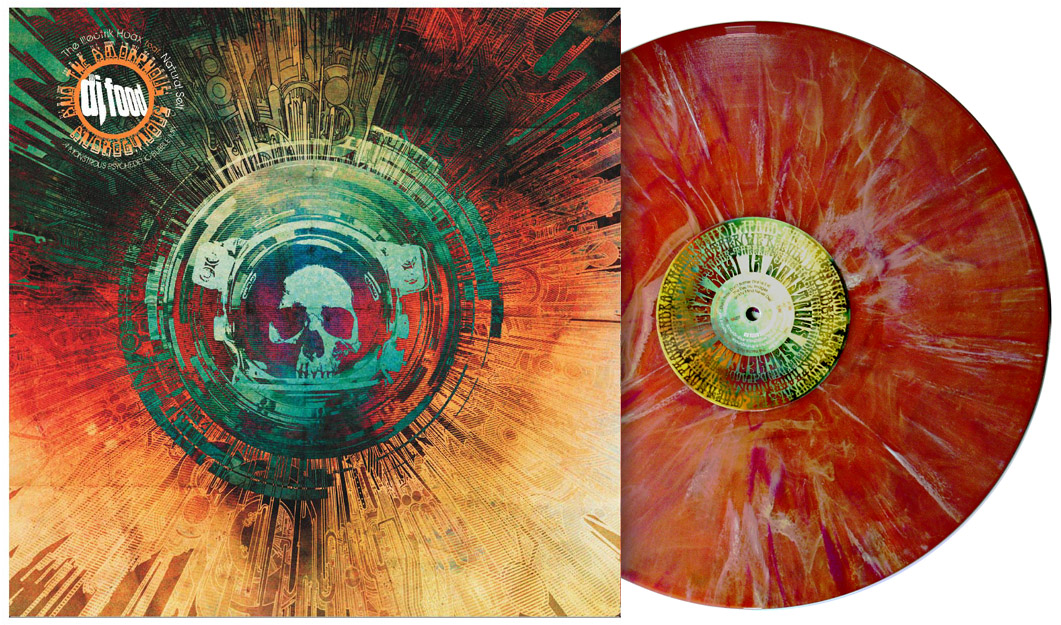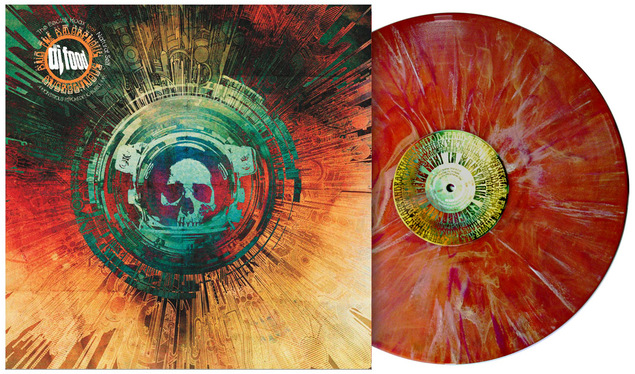 Here's the link to the release page for the DJ Food vs The Amorphous Androgynous 12″ remix of 'The Illectrik Hoax' for Record Store Day 2012. There won't be any 'buy' links until Monday because it's against RSD rules to advertise a release with a pre-order option before the day. The 'Monstrous Psychedelic Bubble' mix is 17 minutes long and comprises 3 'tracks':
DJ Food – 'The Illectrik Hoax' feat. Natural Self (The Amorphous Androgynous Remix)
DJ Food & The Amorphous Androgynous – 'Don't Pray, Don't Bother (We're Evil)'
DJ Food & The Amorphous Androgynous – 'The Electric Images (In My Mind Never Die)'
Phew – pretty complicated huh? I'm going to be making tracks with one word titles from now on… There are now 1500 copies on multi-coloured, marbled vinyl, pressed at MPO in France, and the three tracks are split across two sides, cut at 45rpm.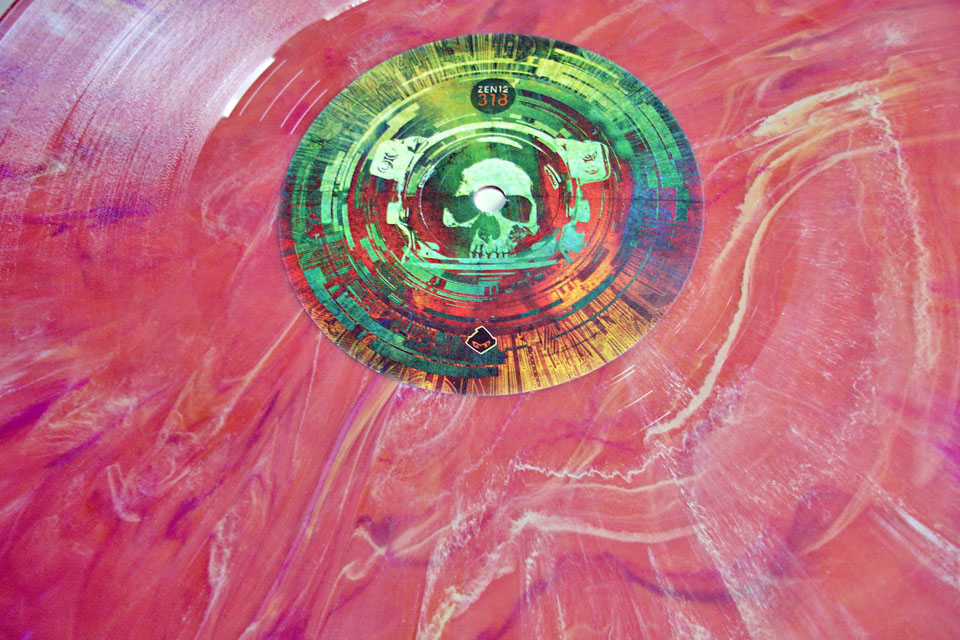 There's also a 4-track download too with the full 17 minute Amorphous Androgynous mix plus radio edits of 'The Electric Images (In My Mind Never Die)' featuring Natural Self and 'GIANT' featuring Matt Johnson. Exclusive to the download is the remix by 2econd Class Citizen of 'The Illectrik Hoax' as premiered at the Planetarium shows in January.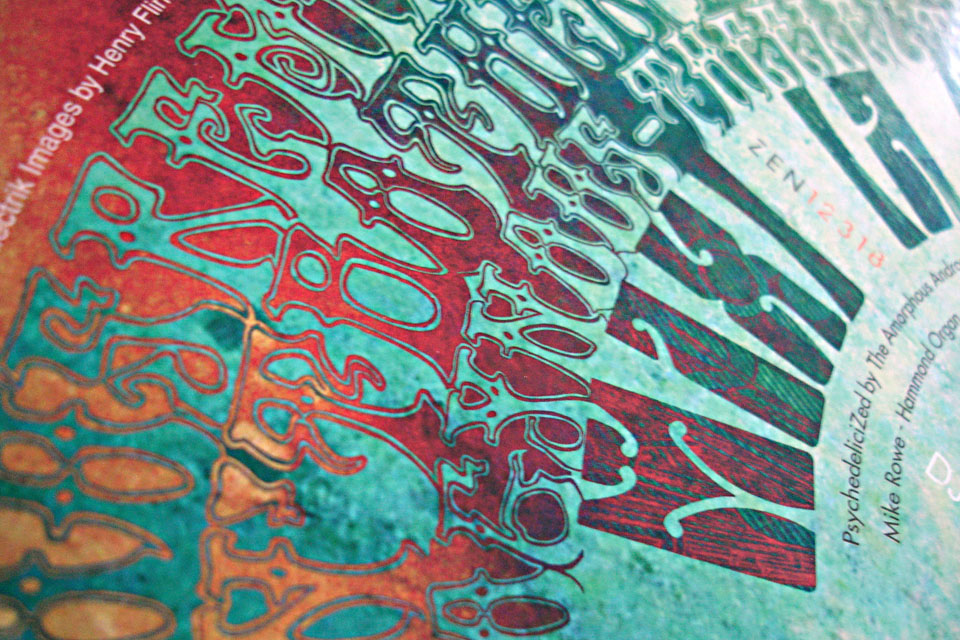 To say I'm pleased with this release is an understatement, everything about it, from the remixes to the artwork to the actual vinyl discs, I'm 100% happy with. For it to be part of Record Store Day too makes it even better. Don't worry if you can't/don't get one on RSD, Ninja will have 70 copies in the Ninja shop for sale on Monday 23rd and they plan to keep it in print as long as there is demand.