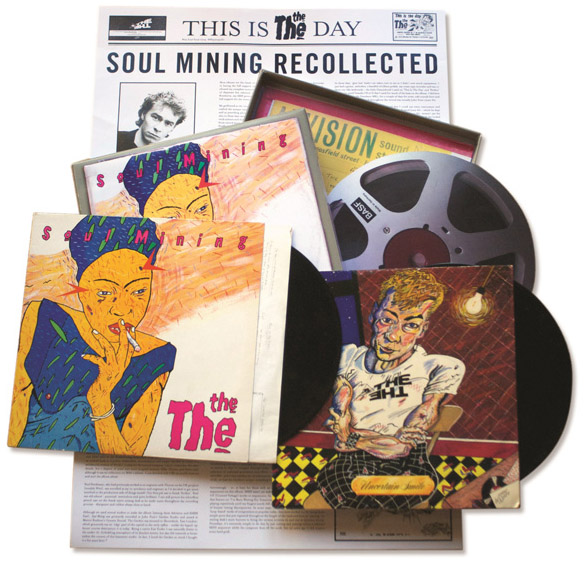 I'm finally allowed to shout about this. A remastered, deluxe box set of The The's seminal debut LP, 'Soul Mining'. A classic to many and one of my all time top 5 albums as well as the source of the track 'GIANT' that I covered with Matt Johnson on my LP, 'The Search Engine'.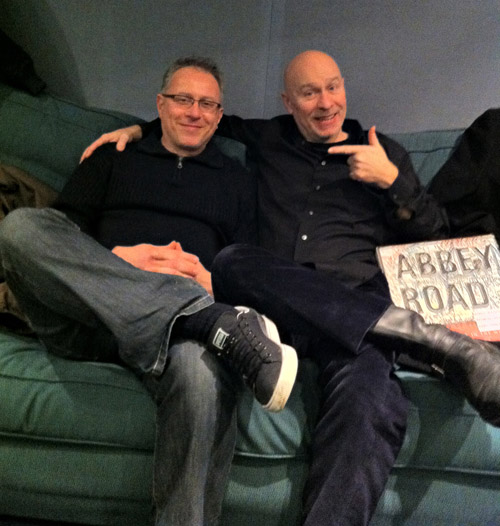 I posted a photo of myself with Matt back in January when we met up at Abbey Road studios to re-cut 'GIANT' for a double A sided 12″ due out on April 19th for Record Store Day. At the same time he was making the final tweaks to the bonus disc of remixes and B sides that accompanies the original album in this set.
Re-mastered by Matt from the original master tapes and packaged in a lavish 12" box, this vinyl only release includes an authentic reproduction of the 1983 release on 180g vinyl, plus an extra 12" gatefold vinyl of alternative versions and remixes.
The tracklist for the second disc is :
LP 2 – SOUL MINING RECOLLECTED
1. Uncertain Smile (New York 12" version)
2. Perfect (New York 12" version)
3. This Is The Day (12" version)
4. Fruit Of The Heart
5. Perfect (London 12" version)
6. I've Been Waitin' For Tomorrow (All My Life) (12" mix)
For those who like their mp3's the re-mastered audio has also then been dubbed from the new vinyl test pressings played on Matt's original 1982 Thorens TD-147 gramophone for a new analogue to digital experience, obtainable via a download code contained within the box set. The set also includes a unique 'news-poster' containing extensive notes written by Matt detailing the making of the album including his decision not to include the cassette only tracks that were on the original release.
I'm very honored to have played a tiny part in this release by providing artwork from my archive of adverts from this period for the poster. But I'm even more honored to be part of the 'GIANT2FACED12 INCH' for Record Store Day next week, including providing the back cover art for my side of the single. This 12″ has been designed to fit inside the 'Soul Mining' box to add to the collection. Of course this won't be available until April 19th (I haven't even got a copy myself yet aside from a test pressing) but the box set is available to pre-order now and due on June 30th..