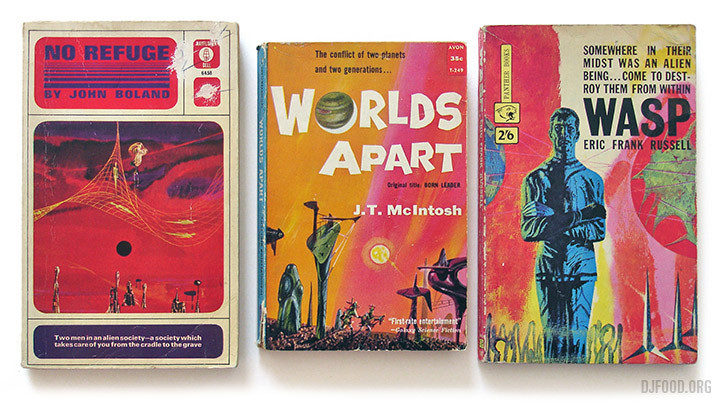 I was lucky enough to find time for a bookstore binge last weekend in Plymouth at the excellent Book Cupboard shop which yielded some Richard Powers and vintage Josh Kirby covers (ie: pre-Pratchett) and more.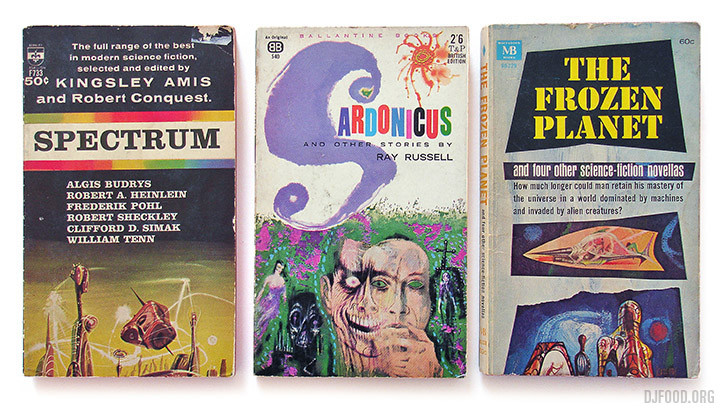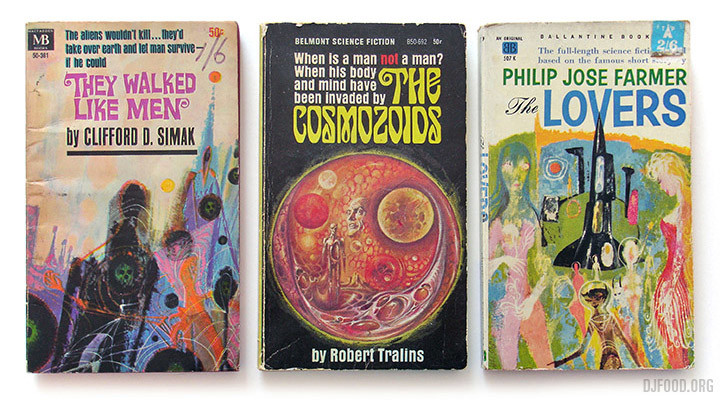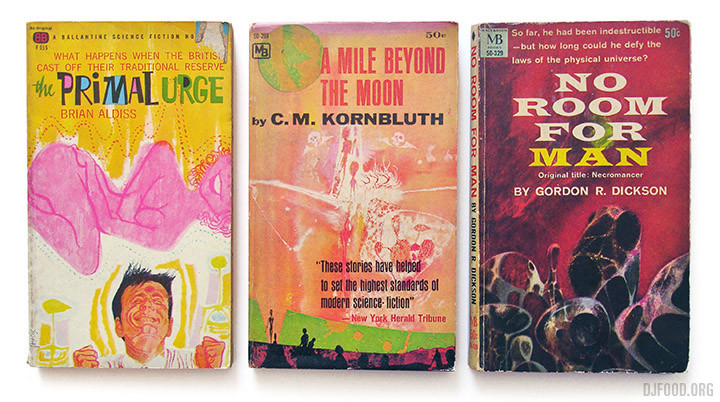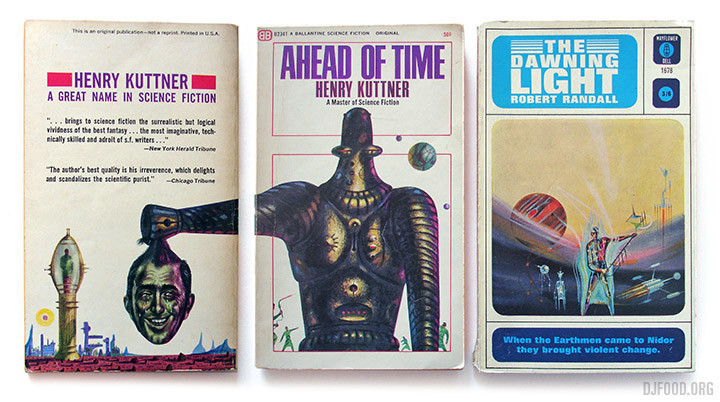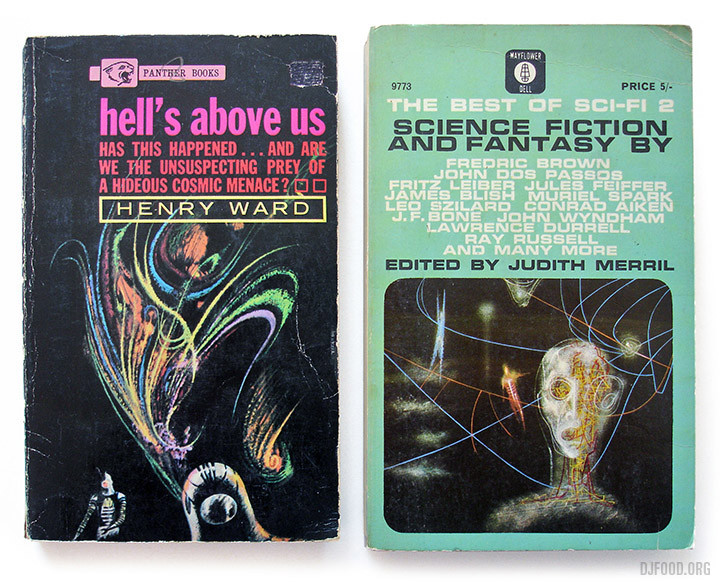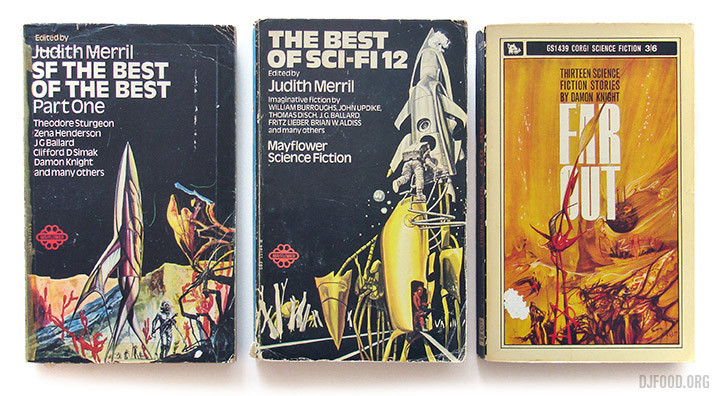 Above: Richard M. Powers / Josh Kirby (bottom row only). Some of these were part of another batch of books that Stuart McLean aka Frenchbloke sourced for me from his local bookstore in Scotland. He very kindly went through multiple boxes and photographed a ton for me to pick through and reserve at The Book Shop, Wigtown. Massive thanks to Stuart who's just completed his annual 48 hr radio marathon, The Dark Outside. Check out similar treats in his Stolen Library project too for free books and records.
I'm not exactly sure who the artists are on the books below except for The Cosmic Eye cover which is by Mike Hinge, but thought they looked interesting. If anyone has similar book stores in their town then please let me know so I can hit them up if and when I visit please.