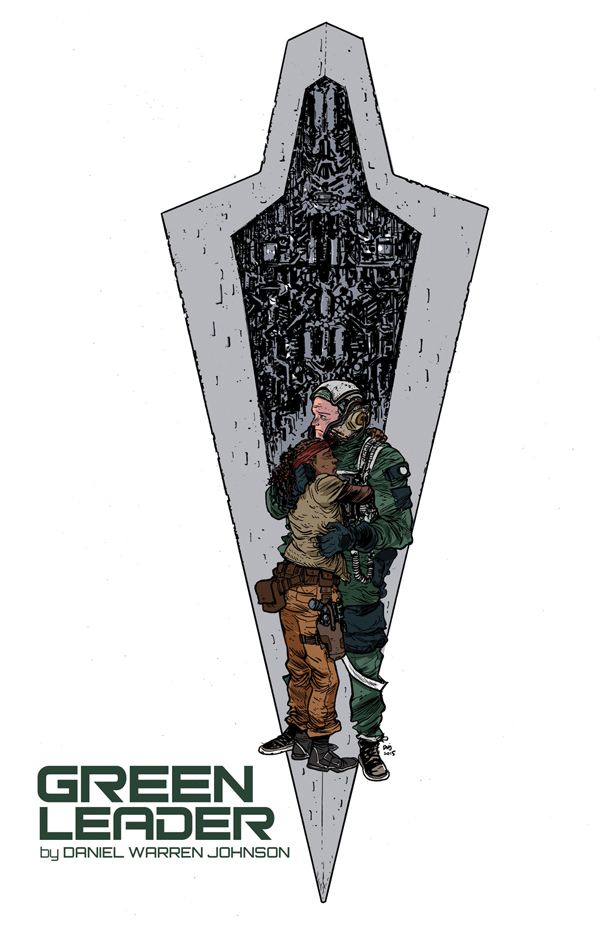 This bit of Star Wars fan fiction is doing the rounds on the web right now and with good cause as it's visualised and told (wordlessly I might add) beautifully. From a short scene in Return of the Jedi, Daniel Warren Johnson has created an 11 page comic expanding outwards to before and after the event, imagining what led to and ultimately resulted from it.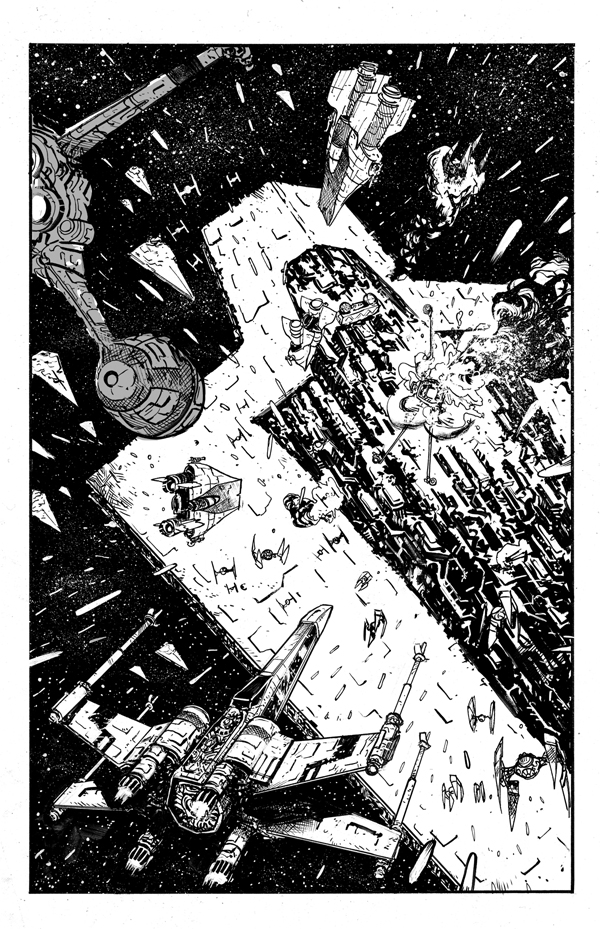 The scene is the one where an A-Wing pilot, realising he's hit and little can save him, turns kamikaze and crashes headlong into Darth Vader's Super Star Destroyer Executor causing a chain reaction that causes it to crash into the Death Star surface. Warren Johnson says "For some reason, this A wing pilot MOVED me. Everything about this part of Return of the Jedi made me want to DRAW and CREATE. This is a fan fiction comic I made in April, just because I love this scene and I love comics."
It's superbly realised and heartbreaking despite the huge rebel victory that resulted as he's added a human element to the mix. Also check out his sci-fi web comic, Space Mullet, while you're there.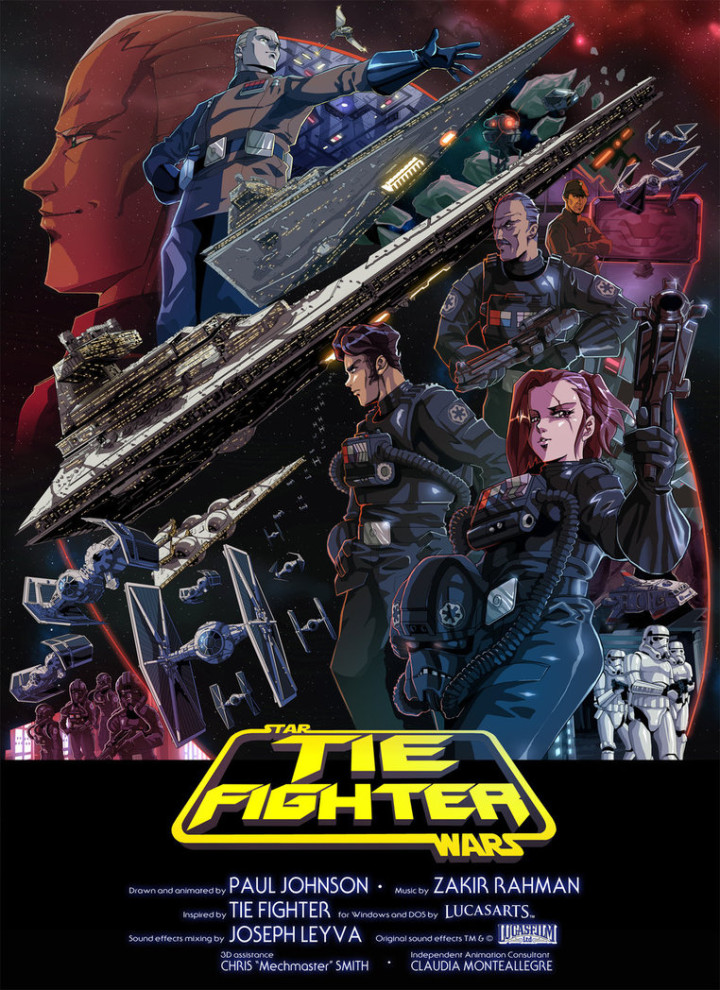 Another bit of Star Wars fan fiction dealing with alternate viewpoints of the saga's characters is the Tie Fighter animated short I featured a while back. I just noticed that there's also a poster and extensive background character notes for the seven minute plus Manga-style film by Paul Johnson what has the Empire as the heroes (they always did have the best designs).