Alphabet Mix Series:
O Is For Orange – Music by and inspired by Boards of Canada, for the 'A Few Old Tunes' night.

T Is For Trapped – The second in an irregular series, building on the BoC / Hauntology theme.

E Is For Eighties – The third in an irregular series, 80's electronic pop remixed or re-edited by fans.

•
DJ Food Search Engine EP Readers
A selection of songs, samples, influences & inspirations centered around the 'One Man's Weird Is Another Man's World' EP', 'The Shape Of Things That Hum' & 'Magpies, Maps & Moons' EPs.

•
Themed mixes
Caught In The Middle of a 3-Way Mix – The Beastie Boys' 'Paul's Boutique' LP reconstructed from all the original samples by DJ Moneyshot, DJ Cheeba and myself.

The Funky Eno – The Bean, The Bass, The Beats, self-explanatory.

The Sound of Mu(sic) – a fake KLF soundtrack created by Mr Trick and myself. See below for more.

The Death of Output – 3 hours of the Output label's finest moments made shortly after it ceased.

A megamix of 2econd Class Citizen's 'The Small Minority' LP made at the time of release in 2012.

•
DJ Shadow mixes

•
Remember The Future? – Songs from the golden age of Robotics.

'88 Was Great But '89 Is Mine – Hip Hop. From 1989. Played from original vinyl for Classic Material.

Go For Blue Suite – partly centred around the Pepe Deluxe track and songs about colours.

•
Kraftwerk Kover Kollections
Kraftwerk by everyone except themselves, covered, sampled, mashed or just influenced by, the weirder the better. 8 volumes and counting

•
Warp Records Blech and Boards of Canada mixes

•
Sunday at Bundy's – Sides A & B of a late 90's mixtape made from live and radio recordings from all over the world. Sold only at gigs.


Ninja Tune XX mix – personal highlights from the label's 20 year anniversary box set

•
Artwork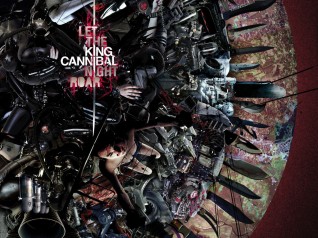 Dylan 'King Cannibal' Richards and I were pretty gutted when Ninja said they weren't going to do a last 12″ single from his album (not a physical one anyway) as we wouldn't see the cover image any bigger than CD sized. All that effort and work, lost on a format little bigger than a coaster! I've taken the step to have them available as a series of desktops (including the iPhone) and a high quality jpeg of the cover, twice the size of an LP sleeve, at a resolution that you could make a poster from.
Enjoy.
DJ Food • The Search Engine pdf booklet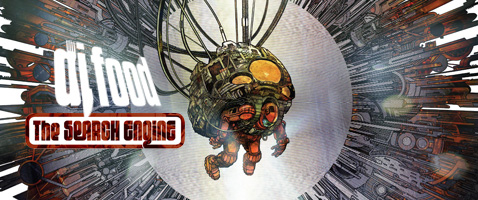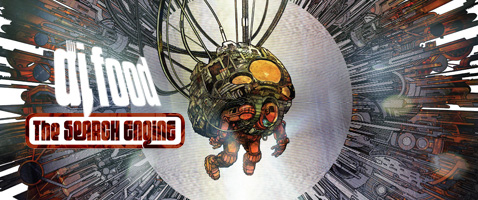 The KLF • The Sound of Mu(sic) pdf booklet