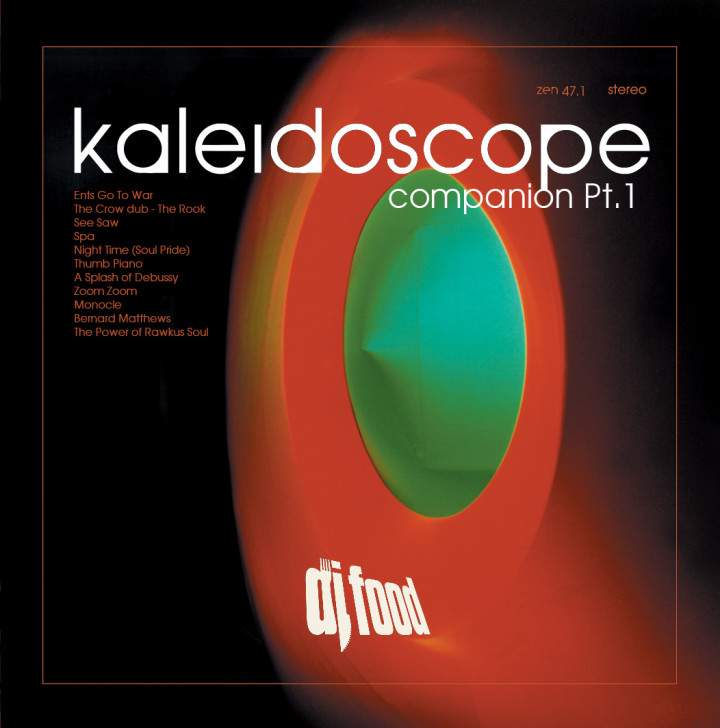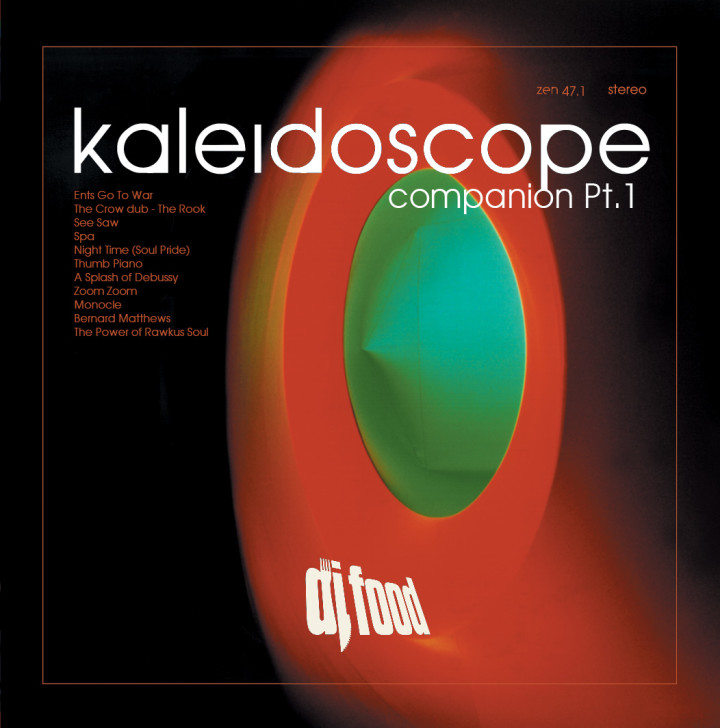 This week is a big one – two mixes but no Solid Steel archive show as I've been working on this very special selection and didn't want to put this behind a paywall. Seeing as the DJ Food album, 'Kaleidoscope', turned 20 earlier this month, PC and I thought we'd raid our archives and put together a pair of companion mixes containing early or alternate mixes, versions and unreleased tracks that were made around that era which was roughly 1998-2000.
Patrick has made his own mix and it's a bit of a revelation as most of the material is unreleased and even I'd not heard half of it. There's another version of The Crow Dub, an earlier take on his collaboration with Jason Swinscoe which would become Neptune's 'Soul Pride' later. The original A Splash of Debussy and Monocle ideas and the genesis for what became 'Cookin' in 'The Power of Rawkus Soul'. The real treat for me though is the previously unreleased 'Ents Go To War' and 'Zoom Zoom', both of which should never have been left in a drawer for two decades IMO. You can hear that below
Kaleidoscope Companion track list Pt.1 track list:
1) Ents Go To War (00:00 – 05:26)
2) The Crow Dub – The Rook (05:26 – 10:54)
3) See Saw (10:54 – 13:08)
4) Spa (13:08 – 16:04)
5) Night Time (Soul Pride) (16:04 – 19:13)
6) Thumb Piano (19:13 – 21:10
7) A Splash of Debussy (21:10 – 22:48)
8) Zoom Zoom (2:48 – 25:41)
9) Monocle (25:41 – 29:49)
10) Bernard Matthews (9:49 – 30:16)
11) The Power of Rawkus Soul (30:16 – 31:59)
My offering follows on with even more early versions and outtakes…
Full Bleed (Different Vibrations version)
Brixton Baby loop
Hip Operation 3
Sukia – Feelin' Free remix 1 (big swingle)
god i'm hungry (sample)
The Quadraplex Suite
Stelf (long)
Nevermore (early version) intro
Introvert (early version of Nevermore)
Nevermore (early version) outro
The Ageing Young Rebel (early version w. diff middle/end)
Kenton
A Strange Walk (early version of Feelin' Free remix 2)
Bad Trip (embryonic version of The Crow)
8 Track Mind (version 1)
Boo Hoo (The Sky At Night early version)
Crow's End
Track notes:
These recordings are taken from cassettes, DAT tapes and CDRs so the quality and fidelity varies, there's tape hiss, the odd drop out and distortion but that's the way they came out. PC remastered a few bits and pieces and some tracks are edits / re-edits. Lots of these versions aren't fully mixed down or mastered in anyway either but I like that rawness. It was fun revisiting these tapes again, hearing lost parts and versions that we'd completely forgotten about, in certain cases not even played to each other. There's lots of material, more than you hear here, but you probably don't need to hear them, believe me. This is the meat so to speak. The late, great John Peel evidently liked the album, playing Break, Cookin' (twice), The Riff and The Ageing Young Rebel over the weeks preceding the album's release, even asking us in for a session (see the debut Mixcloud Select upload) and I've included a few of his comments from broadcasts I only recently found online.
Full Bleed (Different Vibrations version)
• Probably the earliest version of the track that I compiled featuring Bundy K. Brown's parts, I sent this to him for his opinion and I remember there was one specific melodic part that I'd pu in twice and he wanted just once near the end. You can hear the basics are in there, spoken word parts were different and it's kind of rough and loose, especially at the end where I hadn't finished the arrangement yet. I like the way it's kind only just hanging in there and almost falling apart by the end (no quantize here). I realised that Bundy was varying the tempo of his drums between 84 and 86 bpm when I was putting it together as it was really messing with the click track, he said it was to give it a live-er feel. We both started from the same breakbeat and worked on that as a foundation, then I comped it up in my studio and Bundy came over to the UK when he was working on a High Llamas album and did some time on the arrangement before I finished it off.
Brixton Baby loop
• We loved Roy Ayres' moody 'We Live in Brooklyn Baby' and PC wanted to do something in that vein. One of the first tracks we worked on had the working title 'We Live In Brixton Baby' as much of the album was recorded in Patrick's flat on Josephine Avenue in Brixton. This was just a loop he made of the Roy Ayres rhythm that I found on a tape, the track we worked up had none of this funk.
Hip Operation 3
• This was an early track which had a long, protracted birth, various versions and ultimately didn't make the final cut. It started out as a thing called 'Swingle' which was a chunk of big band and easy listening samples that ended up morphing in the first version of Sukia's 'Feelin' Free' remix we made. Like a lot of peers at this time we were discovering the early electronic period Herbie Hancock and wanted to use something from 'Raindance' on his excellent Mwandishi Band album, 'Sextant'. We then loaded it up with a ton of spoken word including Ken Nordine and excepts from a Beastie Boys interview disc and had a breakdown that featured the sounds of Patrick playing squash. I love the strings at the end, we were still finding our feet on this, it's pretty finished but we never really saw it as a contender for the album when the time came to compile the tracks.
Sukia – Feelin' Free remix 1 (Big Swingle)
• This is the second half of the original, unreleased version, the breakdown and ending, otherwise we'd just be repeating ourselves a bit. There's some very distorted low end bass on this, it's not your speakers.
God i'm Hungry (sample)
• Just a silly sample I found, we decided on no skits on the album because, as PC observed, 'no one listens to skits'.
The Quadraplex Suite:
• The tracks that made up The Quadraplex EP were always intended to go on the album but, by the time we'd finished them, we realised they really took up a huge chunk of the record. It's was meant as a trilogy – Hour Glass, Looking Glass and Shattered Glass – made from the sampled sounds of glass and put with a gamelan-type rhythm that changed over time. When we decided it should be a standalone EP we edited together a 4th part – Monocle – from the myriad of versions we'd made (hear even more on PC's companion mix). It's still one of my favourite things we ever did so please indulge me on this long middle section of the mix. The resulting section here is threaded together from excerpts from five different versions:
Looking Glass (nearly finished /slower dub) – this is a good 4 bpm slower than the other versions, not sure why, might be the tape it came off running slower or we may have pitched/speed the whole thing up, I can't remember.
Hour Glass / Shattered Glass (early version) – very minimal early arrangement try out.
Hour Glass / Looking Glass (live drums version) – Patrick was always messing with different percussion effects with this
Looking Glass (early version 1 & 2) – some great EQ/dub FX on this one, watch your headphones/speakers! Parts of this was edited into 'Monocle' on The Quadraplex EP.
Stelf (long)
• There are several versions of this – a PC composition – and a shorter take of it was so very nearly track 2 on the album but was dropped by us at quite a late stage. I love it but the Taxi Driver 'morbid self attention' spoken word sample could have been problematic and in the end we added Ken Nordine's vocal to it and it became the 'Gentle Cruelty' remix of 'The Ageing Young Rebel' for the Xen Cuts compilation later that year.
Nevermore (early version intro)
• A really basic collection of samples which were reworked into 'Nevermore' later, laid over the end of 'Stelf', not really a track.
Introvert (early version of Nevermore)
• 'Nevermore' started out as a track called 'Introvert', in fact, I had so many samples and parts for this track that I ended up splitting them into two tracks (Nocturne and Nevermore). 'Introvert' is sort of what was left over and never went any further than this. You can hear the end percussion is all loose and unfinished.
Nevermore (early version outro)
• Strings from the arrangement of 'Nevermore' before it was really knocked into shape.
The Ageing Young Rebel (early version w diff middle/end)
• An early arrangement of the backing track where we had the coda as the middle eight/breakdown and then went back into the chorus after an odd little 'drum solo'. I'd totally forgotten about this and it doesn't really work which is why we ditched it.
Kenton
• A short little track PC made from a sample at the end of 'The Ageing Young Rebel' – this nearly made it on the album too and there's also a version with some spoken word stuff over the top. I later reworked this (twice) into 'Theme From Stolen Moments' on the EPs that preceded 'The Search Engine' album. Its title is a clue to the sample source.
A Strange Walk
• A track that eventually became the second version of our remix of Sukia's 'Feelin' Free' – unreleased by the band as they broke up but later included on the Xen Cuts comp bonus disc under the sub heading 'Elephants doing the Washing Up'.
Bad Trip (embryonic version of The Crow)
• I'm sure everyone will recognise what this turned into…
8 Track Mind (version 1)
• A spoken word experiment based on brains and mind samples that I got carried away with and that ultimately didn't work very well. I was obsessed with John Abercrombie's track, 'Timeless' and wanted to make something out of it so badly. It was a huge sample so I remade the track under the spoken word completely for a second version which I now can't find. You can hear the same 'ooweeooweyeah' sample that's in 'Hip Operation' in here too.
Boo Hoo (The Sky At Night early version)
• Here's a fascinating early version of 'The Sky At Night', before the 'crystal pools' vocal was added and with a different melodic structure.
Crow's End
• A slightly extended finish to PC's epic to wrap things up.
If you've enjoyed this meander down memory lane I've set up a Mixcloud Select channel where, for £2.99 a month, I'll be uploading vintage Solid Steel mixes from my archive – access that here https://www.mixcloud.com/strictlykev/
Also check out PC's Minestrone of Sound MIxcloud and Soundcloud channels where he's been quietly posting all sorts of unreleased audio treats for years.
While we're on the topic, I've asked Ninja Tune to add some releases to the DJ Food Bandcamp page which has been sitting there for ages with not much content. Maybe some of the material from this post will find its way up there as an official release at some point too?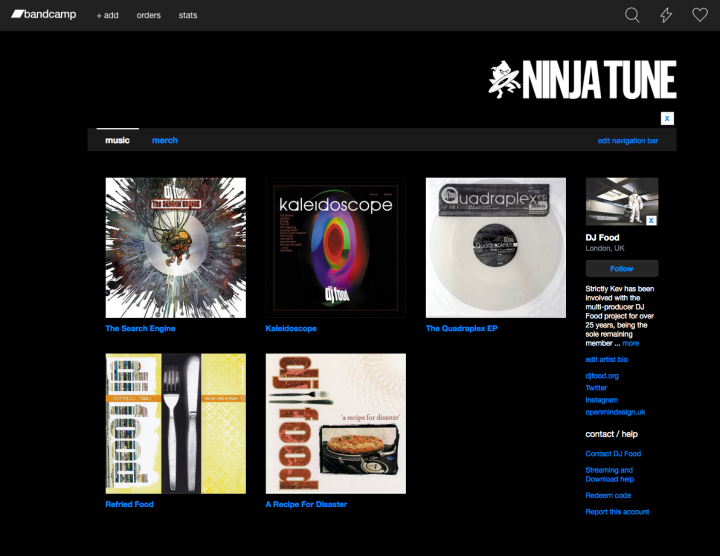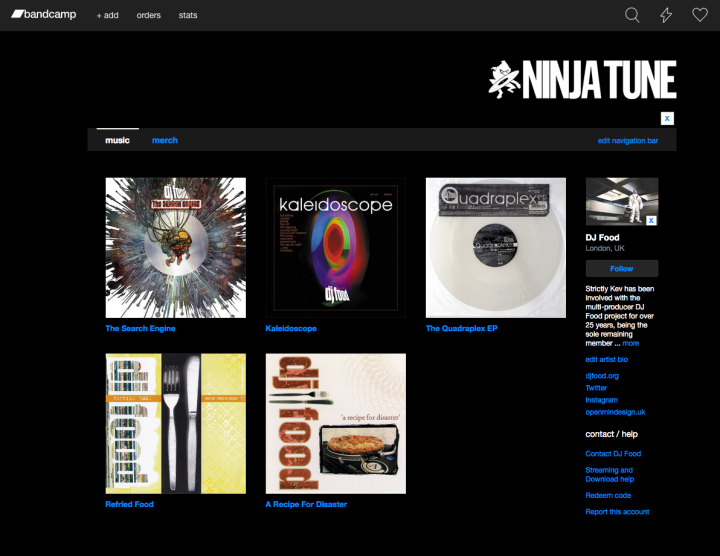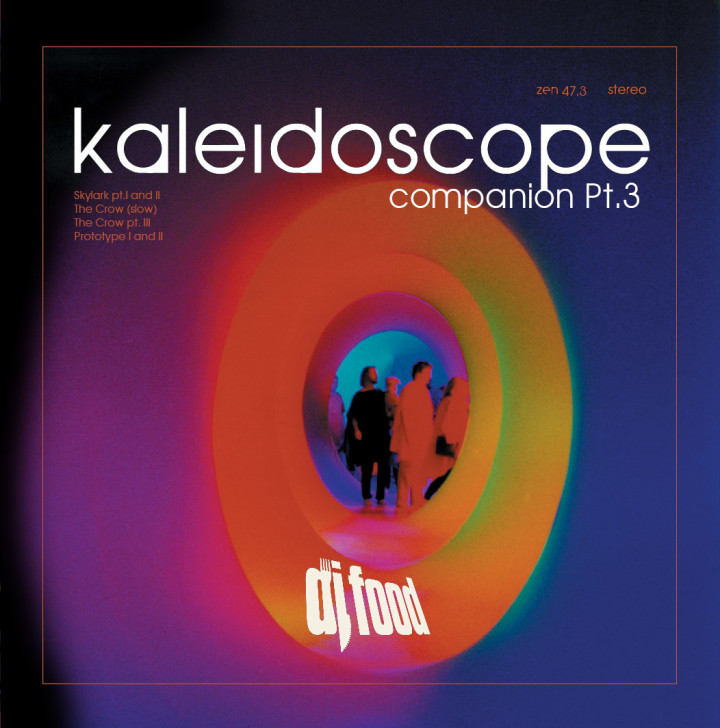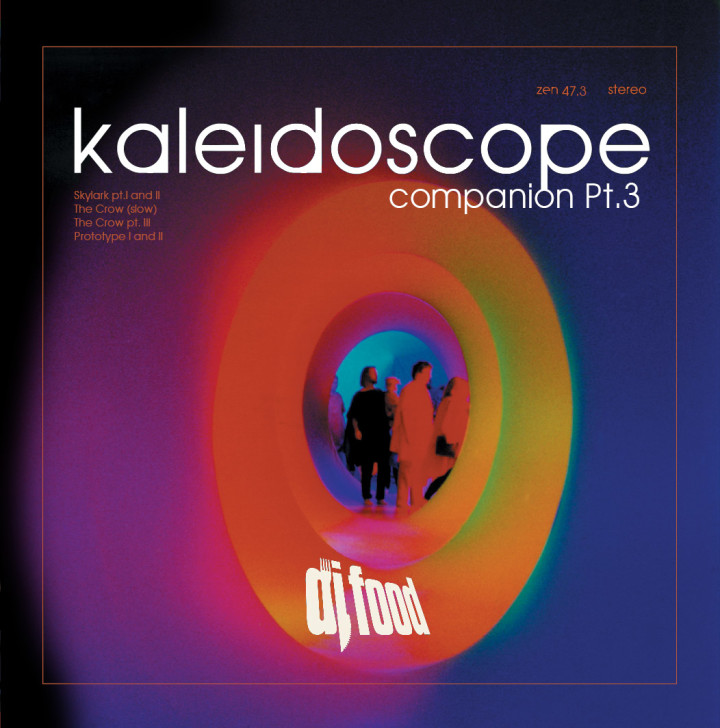 And there's more… PC found even more material and has done a short Pt.3!