As with last year's Free Comic Book Day I've put together another collection of record sleeves that use artists from or reference comics in some way.  Above is a Boo-Yaa Tribe 12″ which I THINK is drawn by Bob Camp who also did the Bambaataa 'Renegades of Funk' and Newcleus sleeves from the previous post. The only credit is 'designed by Island Art' on the back and the German 12″ says 'illustration: Marvel Comics' (!) This version features two remixes by Coldcut incidentally.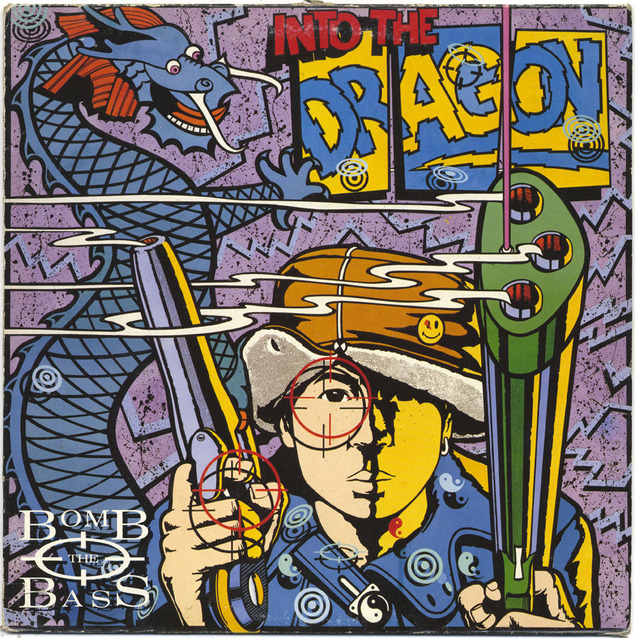 A classic back and front sleeve by (*update!) Dave Little for Bomb The Bass' first LP – the connection started when BTB adapted Dave Gibbons' Watchman smiley face with blood splat on their first 12″ cover for 'Beat Dis' – thus helping bring the smiley into the then current Acid House craze as its motif. Dave Little – as Steve Cook helpfully pointed out below in the comments – was Rhythm King's in-house designer, responsible for S'Express, Renegade Soundwave and more.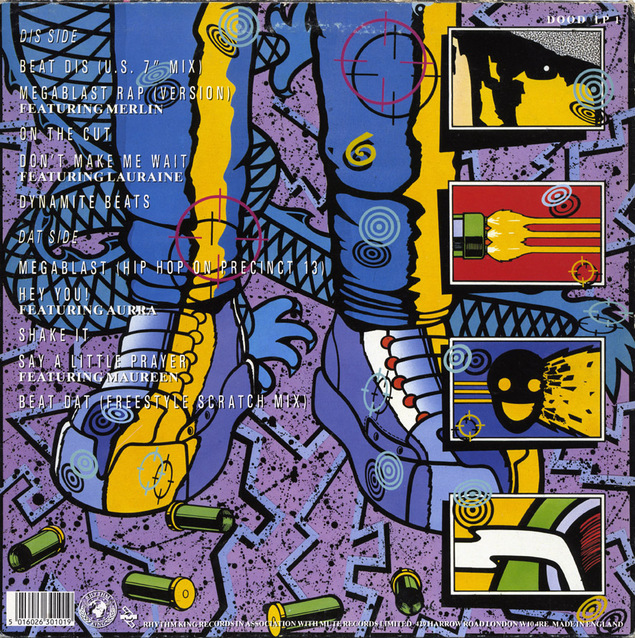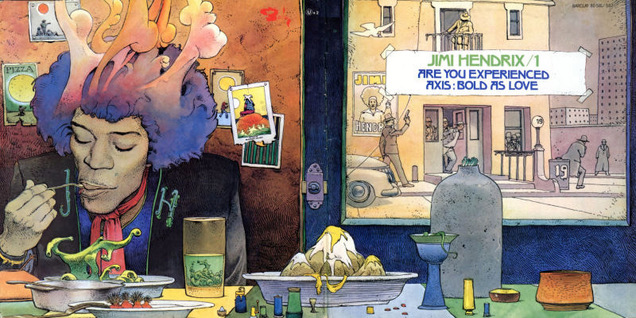 Next up – the master – Moebius, drawing Hendrix, as he would do several times in his career but this is the only album cover I know of. This is a 'twofer', two albums in one package for the French market on the Barclay label with a gorgeous gatefold. I love the way Hendrix is on the back instead of the front.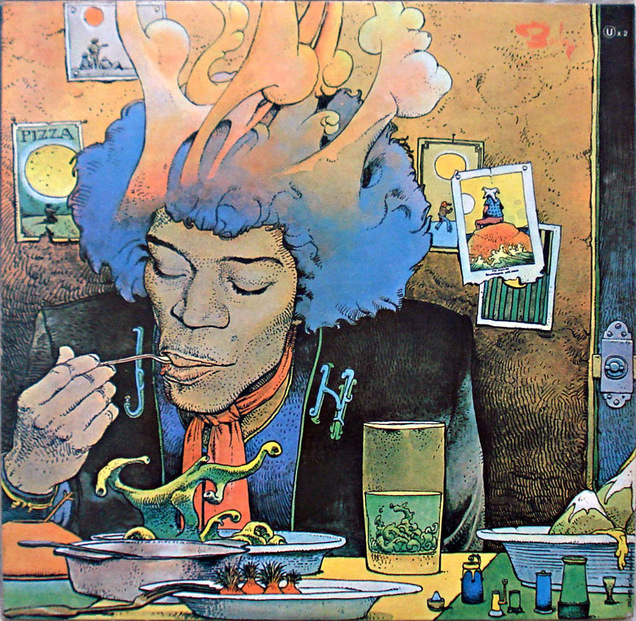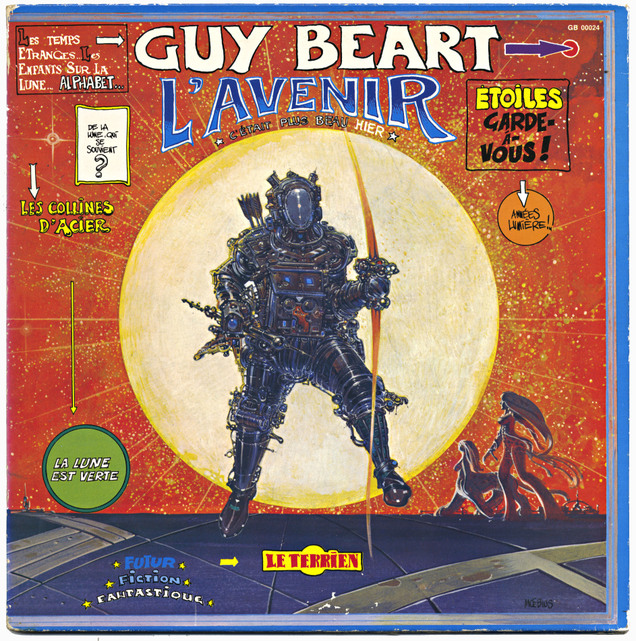 More Moebius, I've posted this before but it's so good I'm going to do it again.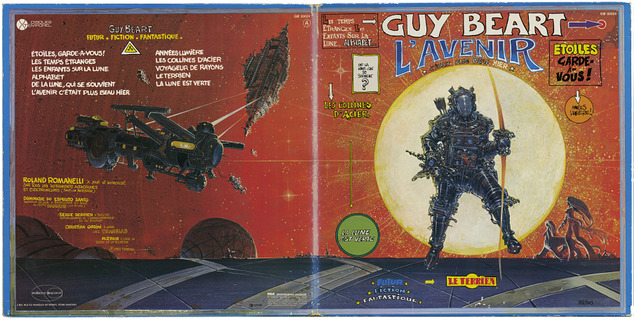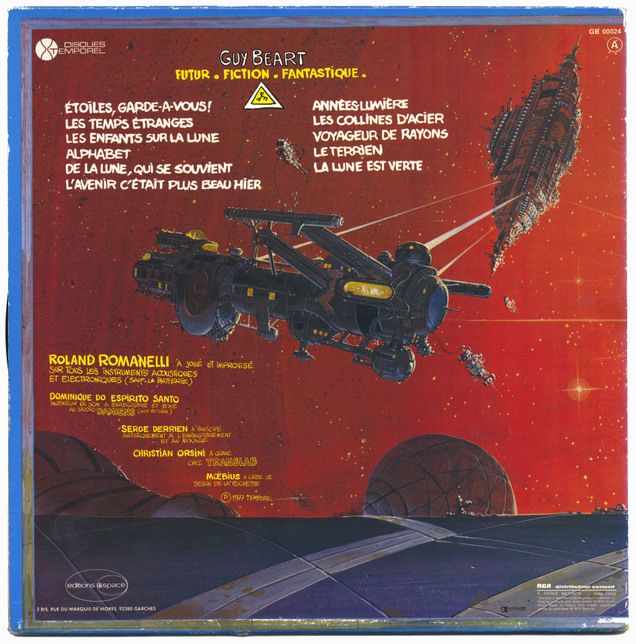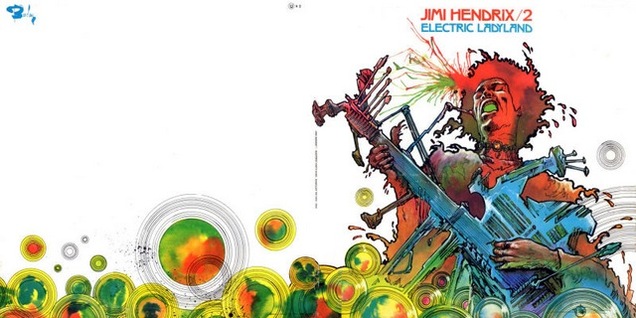 Staying with the French artists here's Philippe Druillet with another Hendrix gatefold and another similar record that I can't identify the artist on – both released on Barclay. Anyone know the second artist? Update: several people have pointed the finger at Richard Corben on this one and I can see the similarity for sure plus it would fit in with the series of artists featured in Metal Hurlant at the time.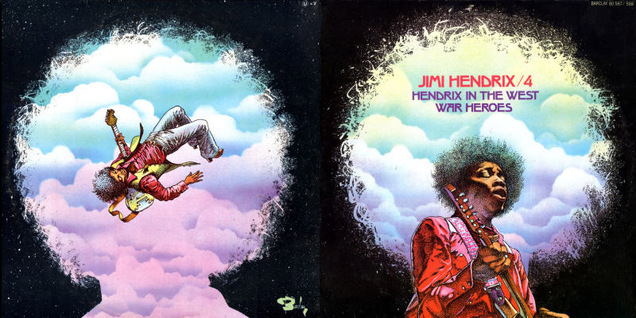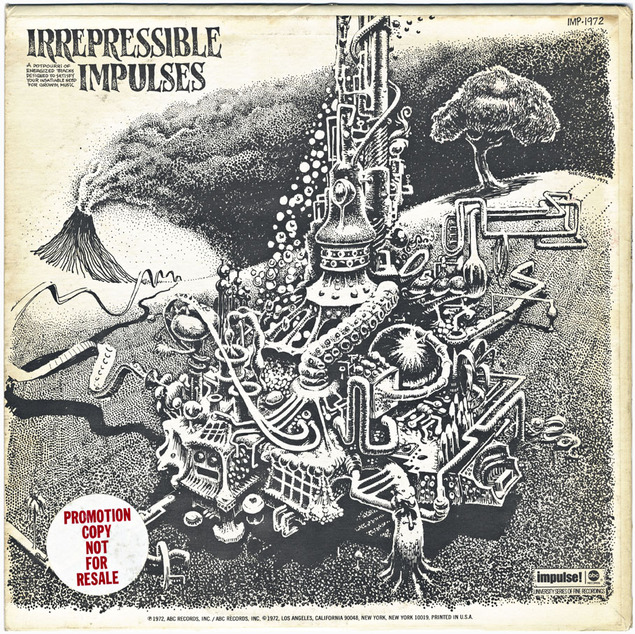 This is the back cover of an Impulse Jazz compilation with a weird contraption by lesser-known Underground Comix artist Dave Sheridan (RIP) – odd to see this on a jazz record but then again Robert Crumb was no stranger to the genre.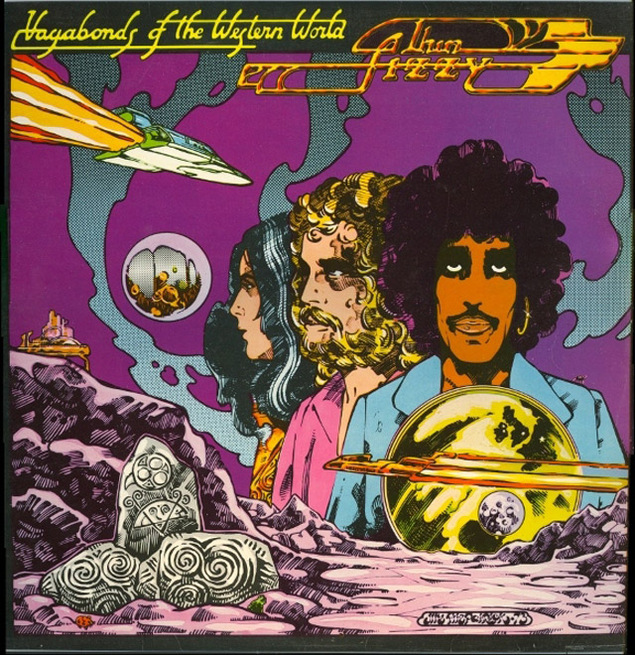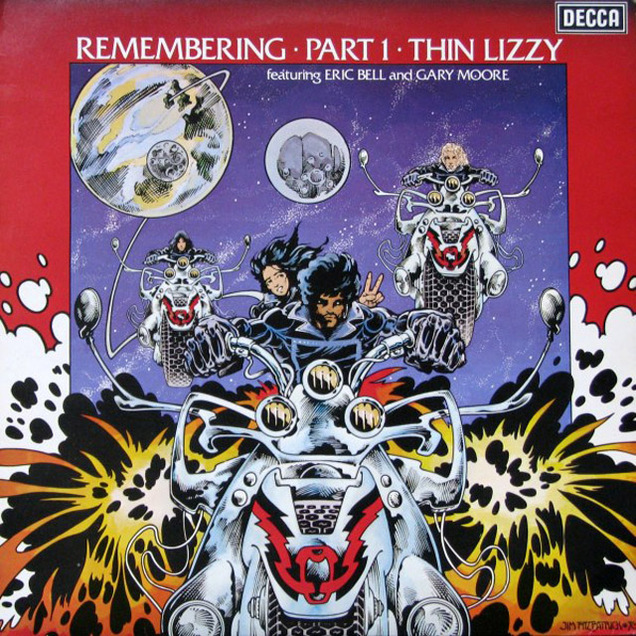 Last but not least we have Jim Fitzpatrick who did many sleeves for Thin Lizzy in the 70's through to the early 80's. Not really a comic artist as such, more in the Celtic Fantasy range as an illustrator but you can see the comic book influence in his style with the psychedelic lettering on the early releases looking like Robert Williams' work or even Hawkwind-era Barney Bubbles.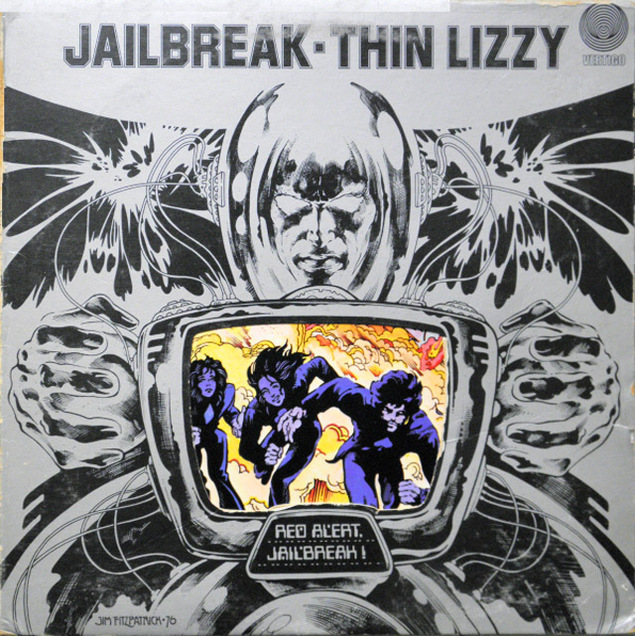 Love this die-cut cover showing through the inside sleeve.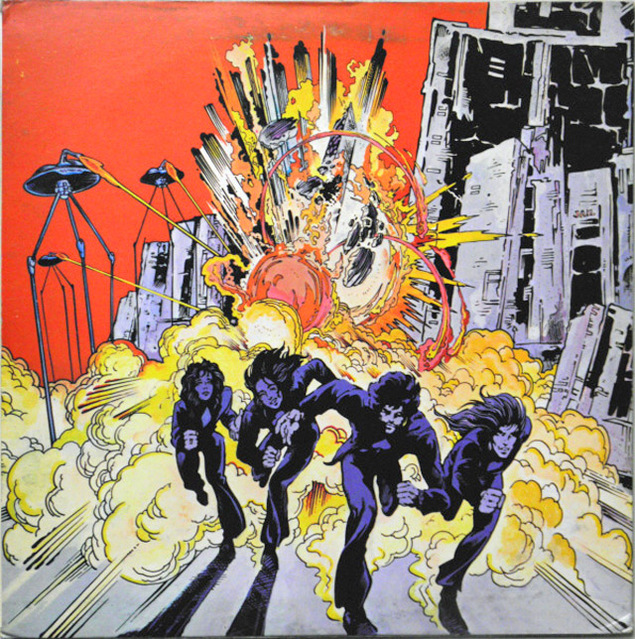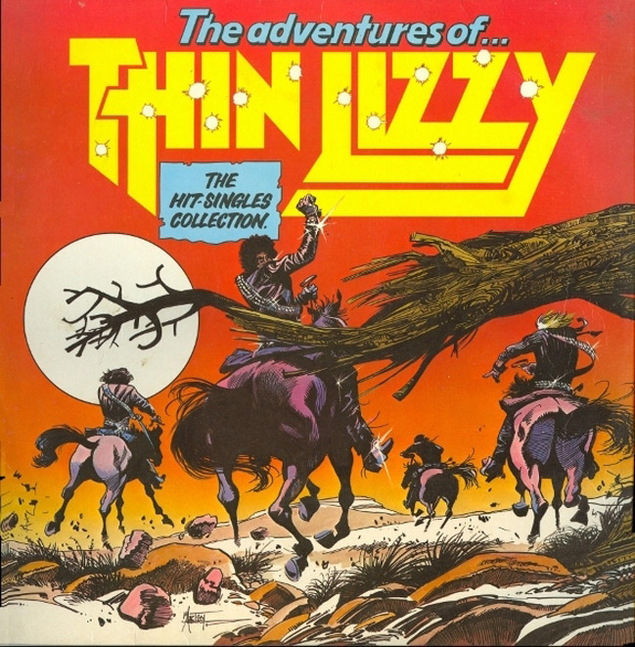 This Greatest Hits release was advertised with a comic strip-like page in an issue of Sounds, riffing off a cowboy theme.
Not quite sure if this is Jim Fitzpatrick as the line work is a bit spikier and Steve Cook again pointed out that it could be Martin Asbury – probably best known for drawing Garth and the style certainly looks similar.