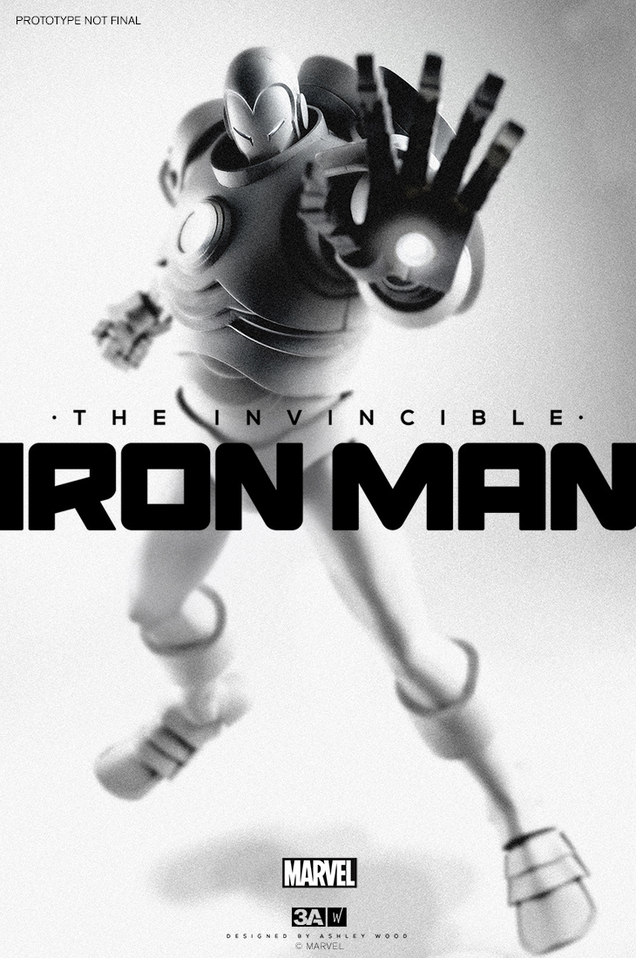 Can't wait to see the final colourway versions of this design, as Ash Wood says himself on the first fruit of his hook up with Marvel:
"I thought I would share some prototype images of our IRON MAN with you guys ( We have some nifty colorways to show you soon ) I'm having a killer time designing Marvel Universe characters, getting to play with iconic characters is pretty amazing. I still remember reading IRON MAN 200 as a kid, dreaming of being a Marvel comic artist etc, never did I think I would have a toy company and the chance to make my own! I should mention that Marvel has been nothing but supportive and hands-off, I'll tell you that its a rare thing with such popular and well known characters! After Iron Man we have Doc Doom, Ultron and Spiderman and his Pal, actually many more, but I wanna keep some surprises!"
"He could do with some armour on his legs" was the comment from my kids on this one.