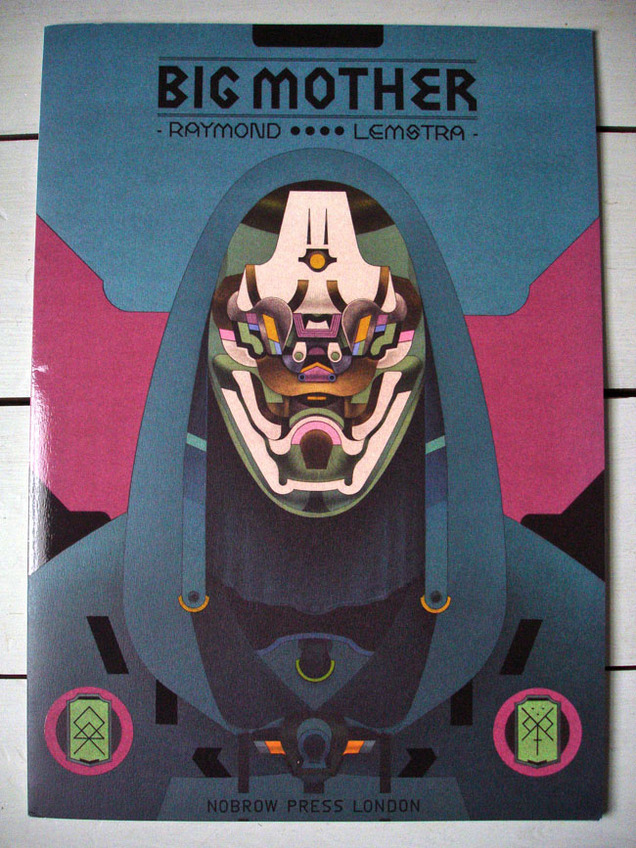 I bought this the other month because I liked the art, it's a very quick 'read' being that there's no text and it's more of a portfolio / sketch book with no context to the images inside. I know nothing about the artist , Raymond Lemstra, but I like his level of detail and the way he flits between different styles.
His voodoo / totem pole / robotic faces are my favourites for their clean lines and 3D appearance. You can find his site here and the book is available from Nobrow Press and other good comic shops.
No doubt they will have a stall at ELCAF – the East London Comics & Arts Festival – in a couple of weeks, their books are always interesting with great art and different formats.