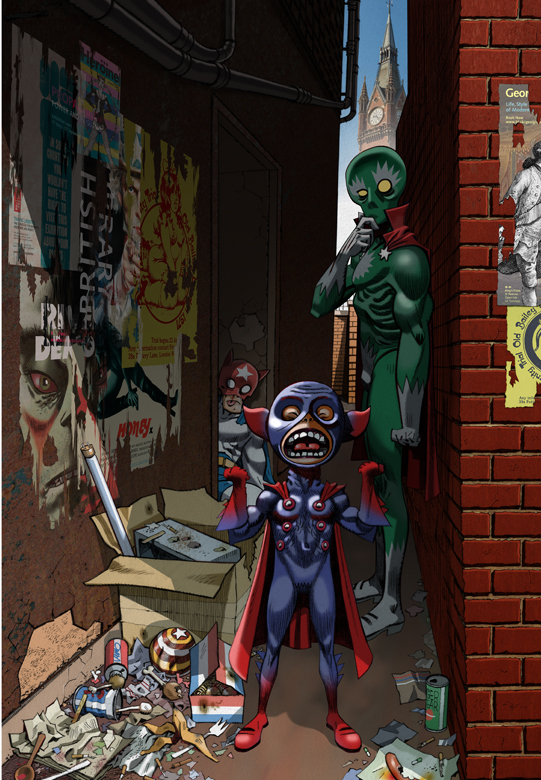 Here are two new Jamie Hewlett images made especially for the British Library which will be running a comics history exhibit from May 2nd.
"Comics Unmasked: Art and Anarchy in the UK, runs from May 2nd to August 19th 2014. Comics Unmasked traces the history of the British comic book and explores how comics and graphic novels have uncompromisingly addressed such subjects as violence, sexuality and drugs, breaking social boundaries with the innovative form that marries literature and visual art.
The exhibition highlights the trend set internationally by British comic creators, whereby comics are used to subvert and challenge stereotypes. It features original artwork and video montage of Jamie Hewlett's most celebrated creations, Tank Girl and Gorillaz, alongside other exciting examples of original British comic art."
More info from Paul Gravett who helped curate the exhibition.