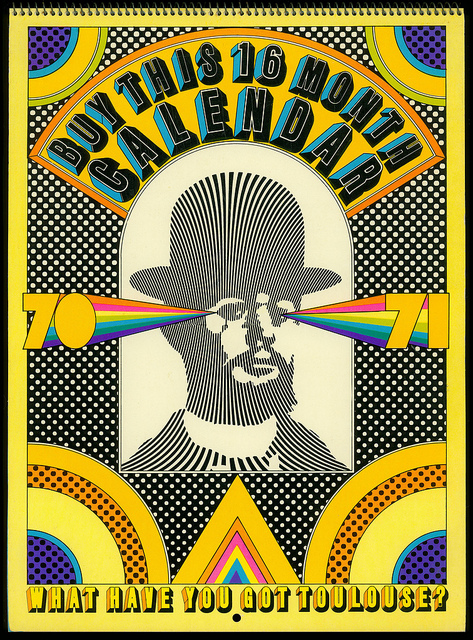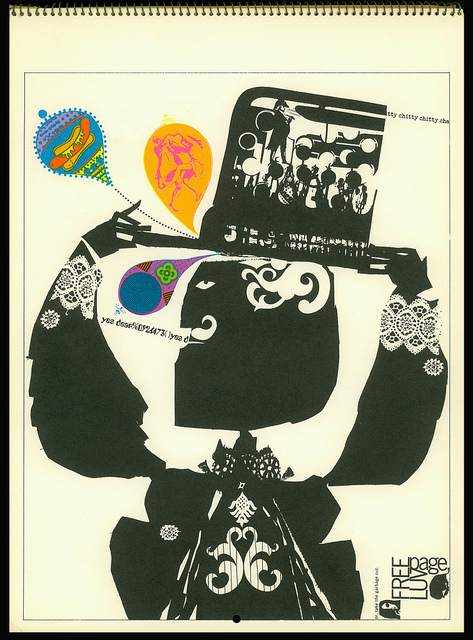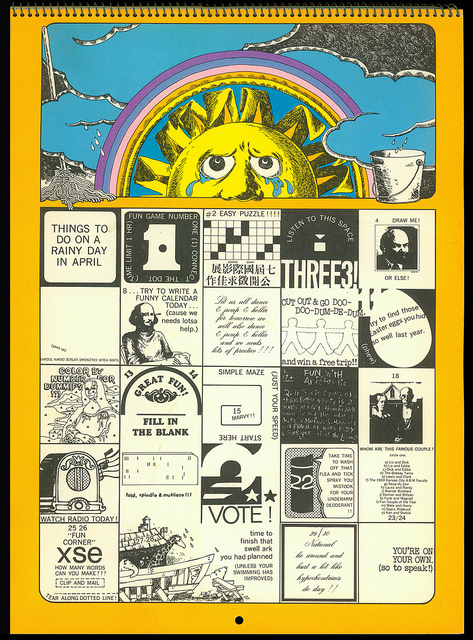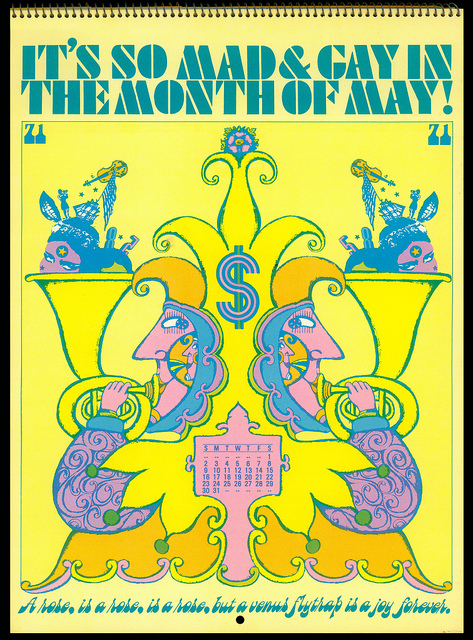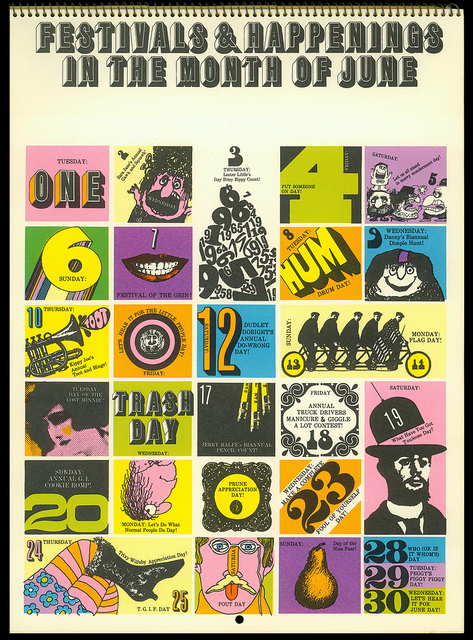 Fabulous Hallmark calendar from 1970-71, designed by Push Pin Studios and containing 16 months. Seen via the ever-excellent Voices of East Anglia website who, themselves cribbed it from the Flickr of Mewdeep who has the full thing.
2012 was a busy year for me, probably one of the best yet in terms of new things achieved and unique experiences. I'm always striving to do something different and at the end of each year I remember the line from The The's 'I've Been Waiting For Tomrrow (All of My Life)', "another year over and what have I done?".
Thankfully 2012 has been a golden year in terms of 'getting things done':

Finally getting 'The Search Engine' out there was a good start as were the Greenwich Planetarium launch shows and exhibition with Henry Flint at the Pure Evil Gallery, all in January.
Featuring on a Cineola podcast, being interviewed by Matt Johnson alongside an exclusive remix of 'GIANT'.
The Kraftwerk month and mixes I did on my blog going a bit viral in March.
Having The Amorphous Androgynous remix one of my tracks for a release on Record Store Day was a massive thrill. Hearing it played on 6 Music was great too.
Going to Montreal to learn about and present The Search Engine show in their SATosphere was one of the proudest points of my gigging career to date.
Having J.G. Thirlwell pop round for tea and a chat one afternoon.
The Food & Flint exhibition, hosted at the Factory Road Gallery in Hinckley by Sarah & Leigh was amazing fun.
The Sacrum Profanum concert in Krakow I took part in after an invitation from Skalpel was one of the most fantastic concerts I've ever seen and gig of the year for 2012.
The Beastie Boys' 'Paul's Boutique' mix I did with Cheeba and Moneyshot making waves on the web.
Playing a small part in some of ZTT's Element reissue series and getting to edit one particular master recording for a future issue.
Providing images, sleeve notes and audio for a reissue compilation of John Rydgren's work on the Australian Omni Recording Corporation label.
Instigating and then editing the results of a new meeting of Coldcut and The Orb for the 25 years of Solid Steel mixes in 2013.
With so much out there it was inevitable that some got missed.
Things that came out in 2012 that I still didn't get to see or hear:
Berberian Sound Studio
Cabin In The Woods
Lone's – Galaxy Garden album
The Amazing Spiderman
The B.P.R.D. hardback editions
Butcher Baker comic
Can : The Lost Tapes compilation
The last few issues of Godland comic
GOAT's 'World Music' album