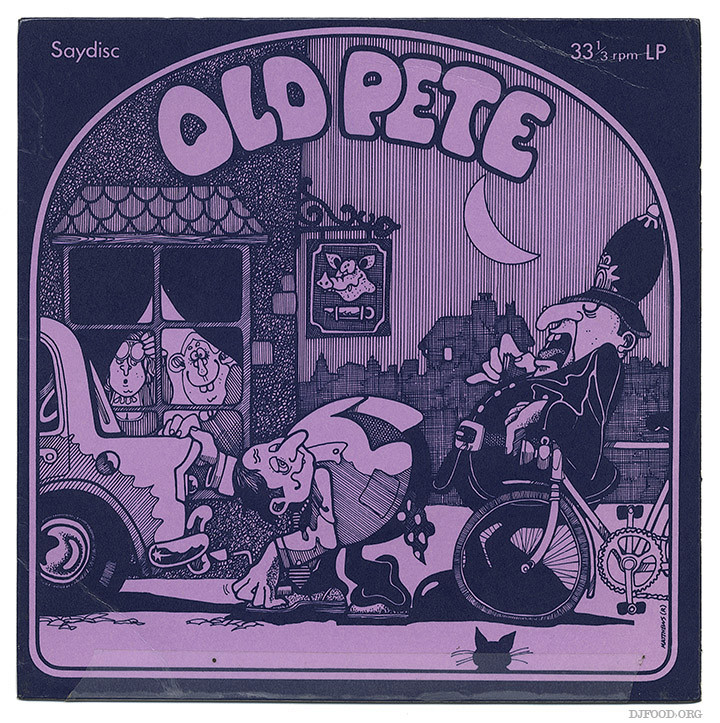 Found in a London basement this week, my eye was drawn to the illustration on the cover of the 7″ sleeve. 'Sleeve drawing & design: Rodney Matthews, Plastic Dog Graphics', it said. I knew Rodney Matthews from hours spent looking at his posters our hip French teacher had plastered around his classroom in the 80's, numerous record sleeves and Paper Tiger books. But I'd never heard of Plastic Dog Graphics so I looked it up on his website:
"In 1970, Matthews left the advertising world to form an art partnership with Terry Brace, who was an acquaintance from art college days and had played in the same band (Barnaby Goode) for a while. The partnership was related to a music agency and the two businesses were given the name Plastic Dog (graphics and music agency). The name was a joke at first (family dog!), but eventually became official.
Plastic Dog Graphics specialized in design for the music industry; everything from press ads to button badges to record covers, and what started as a company working mainly for local folk artists on the Village Thing label progressed to encompass internationally known artists via companies like United Artists Records, MCA Records, Sonet Records (Sweden), and Transatlantic Records. Rodney's first full colour LP cover design was for the German band Amon Düül II (Live in London). It was to be the first of many."
This sleeve dates from a year later so must be one of his first, but I can't find it listed on Discogs although the label, Saydisc, is there. The content on the record is first person narrative, dodgy stories of the character Old Pete and his misfortunes, probably similar to a Viz of its day, although way tamer, more like pub banter.