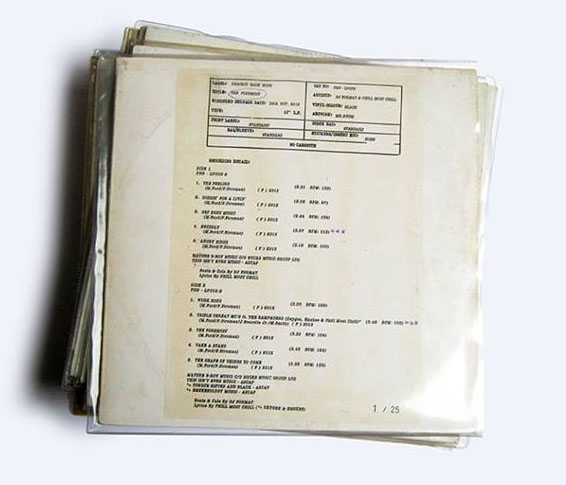 Check out these DJ Format & Phill Most Chill 'The Foremost' Test Pressing versions by Mr Krum. Sold blind in an edition of just 25 to members of the DWG board a few months ago – no one knew what they were going to look like and those who took a chance are reaping the reward now.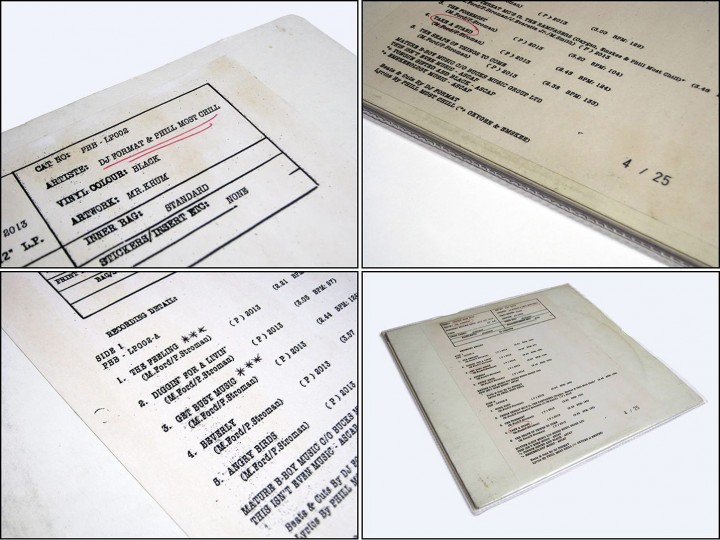 25 hand-crafted sleeves were made with recycled, organically-aged jackets, paste-on info sheets and unique hand written comments/markings. All copies were individually number stamped and placed inside vintage 'rope-seamed' PVC sleeves.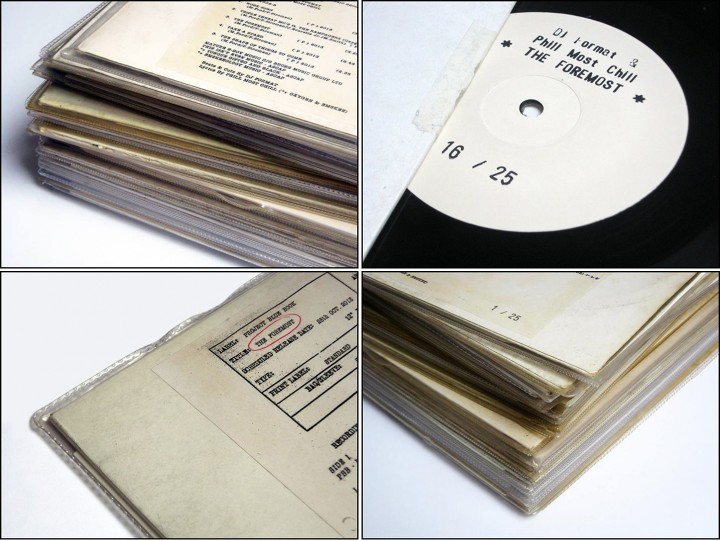 Sadly these are all sold out now but the good news is that the regular LP isn't and has an even doper sleeve, again by Mr Krum whose Facebook page these photos come from (check his other work too!). The LP is a classic in every sense, the sound, the look and the very spirit of it stake their claim as soon as the needle hits the groove. Buy it here.