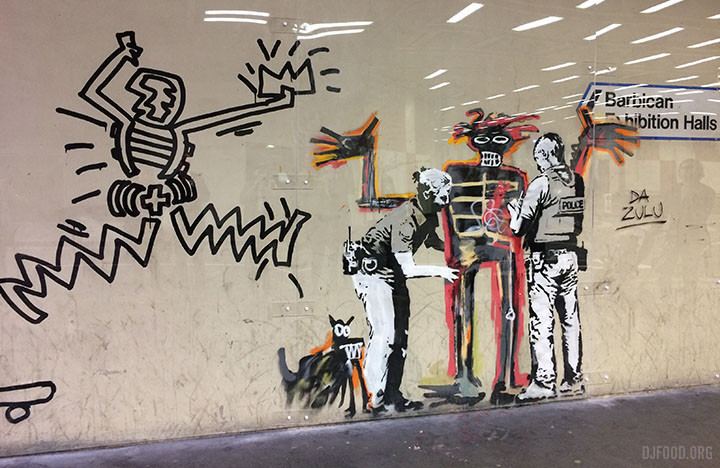 A recent trip to East London to see the British Underground Press exhibition (see previous post) yielded a wealth of great street art including the new Banksy homage to Basquiat at the Barbican (the former street artist's show was booked up but you could see the Banksy for free – just how it should be)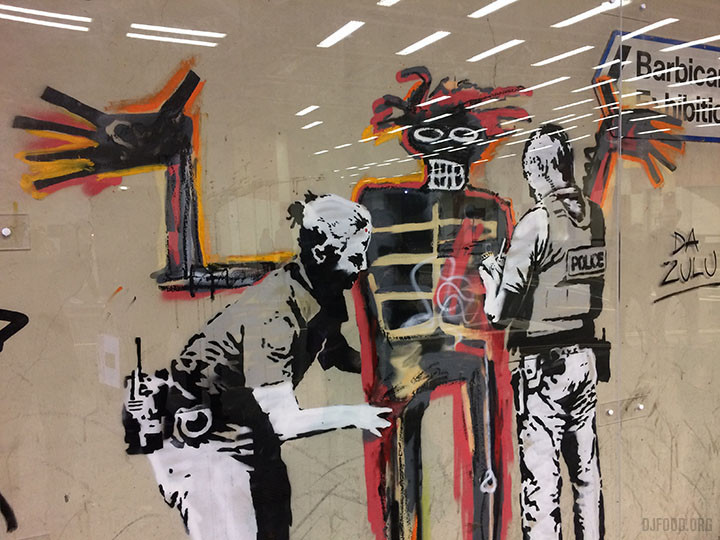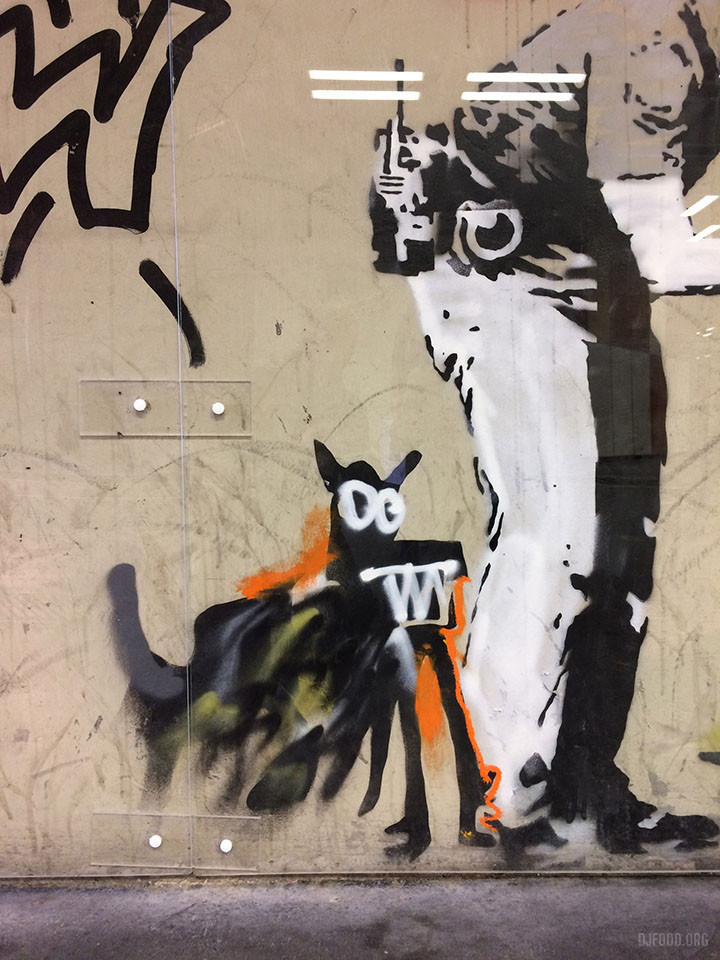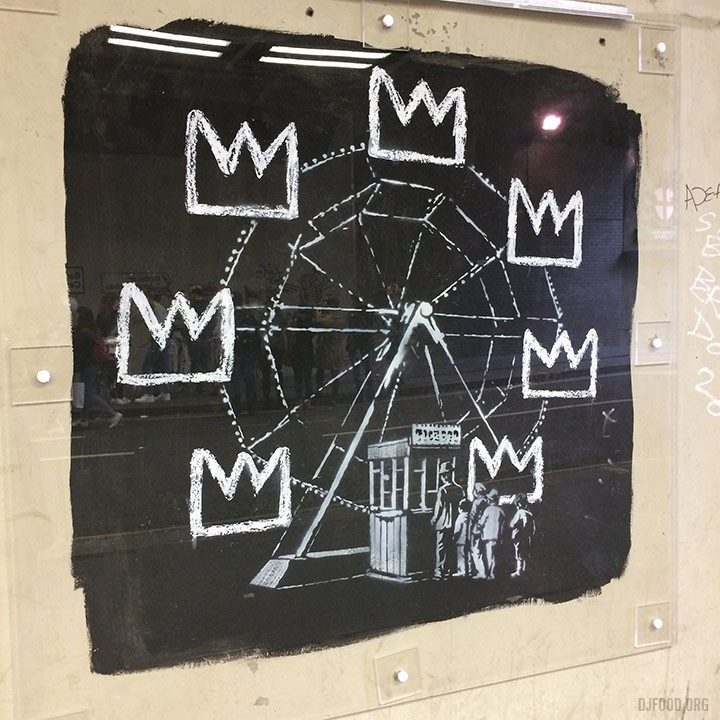 Down the road on Coin Street there was a huge installation that was a companion to another in a park near Spitalfields market, unfortunately I didn't get the name of the artist.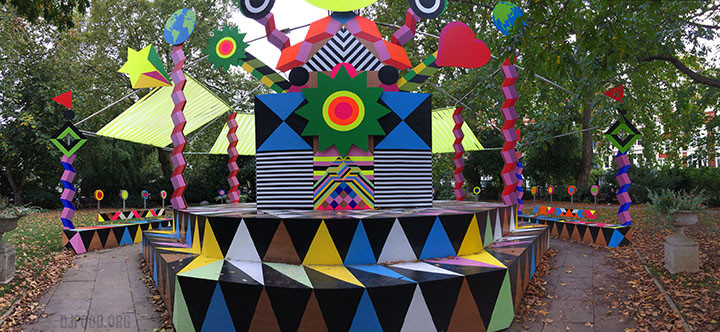 Over in Brick Lane there was almost too much to see and it's hard to process the good from the bad. A huge Shok 1 I'd not seen before covered an entrance gate and there are plenty of paste ups of strange animals.
Hasworld, who's work I've been enjoying for about a year, had been busy with some new posters too.
A Space Invader cemented to a wall on Brick Lane and, for no apparent reason, a stencil of Adam Ant.