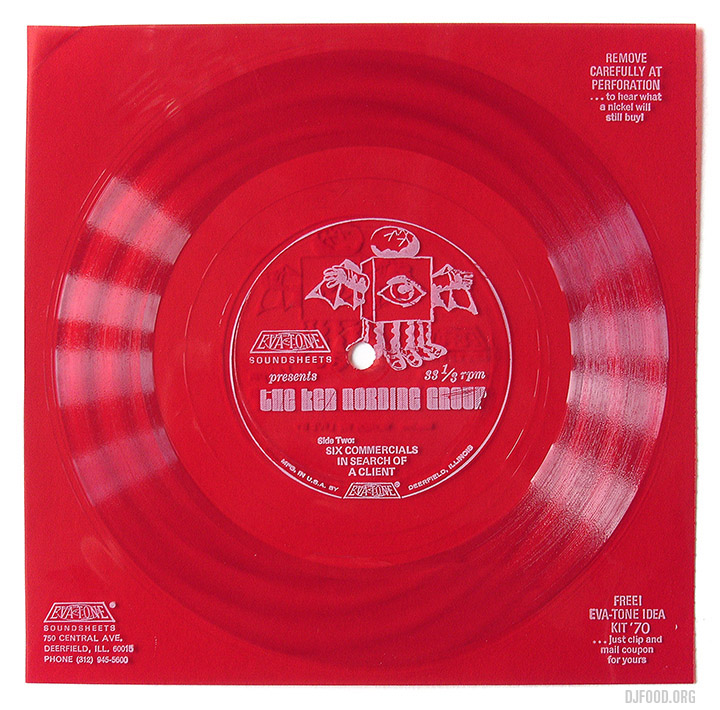 I originally posted this on Otis Fodder's incredible 365 Days Project back in 2003 and if you're not familiar with that treasure trove of weirdness then you're in for a treat but you have your work cut out for you. This though, is a jewel in the flexidisc crown and always worth hearing again as the lushous tones wonder-wander out of the grooves. A red 7″ flexi produced by the one and only Ken Nordine to show what Evatone promotional soundsheets can do for your company. He goes through six imaginary scenarios all based around what any PR rep would be thinking given such an opportunity, "Why would I want to give such a thing away?" "What will I say?", "Who will do it?", "Will they do a good job?"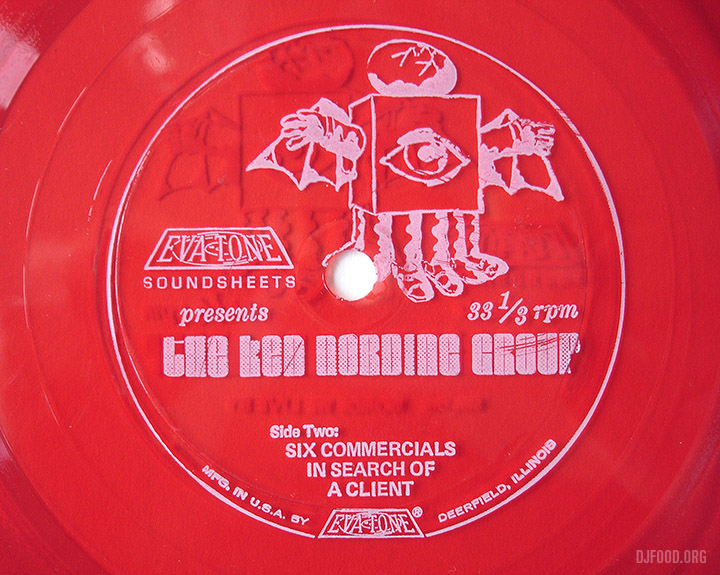 Apparently this originates from 1970-71 and came as a magazine insert and it has 'Free Eva-Tone Idea Kit '70' on the bottom right of the A side so we'll go with that. Ken mentions that Reagan sent out one and a half million such promo sound sheets, "and look where he wound up", at one point which originally suggested to me that it might have been later. There are quite a few dents in the flexi so please excuse the audible bumps, I did my best to digitally iron them out.

The A side, 'Words We Live By', isn't on the web that I can find and, unfortunately, I can't find the flexi right now but when I do I'll encode that too.