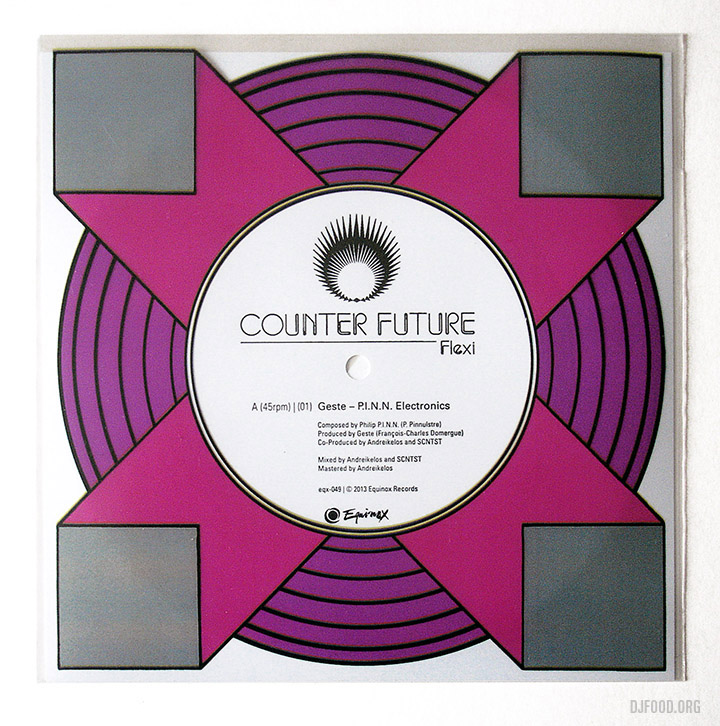 The month of May features some modern flexi discs, several made since manufacturing restarted on them just a few years ago over in North America. Since Eva-tone stopped production in 2001 it seemed virtually impossible to find anyone with the resources to press up flexi discs but they are now readily available through some pressing plants.
As a resurgence in flexi's started a German record label was sadly coming to an end as Equinox closed its doors in 2013, bowing out with a huge compilation complete with a free soundsheet. And what a beauty it is too, a pure white disc which is housed in a colour, semi-transparent sleeve with the graphic touches that the label always employed courtesy of boss and designer Gunter Stoppel aka DJ Scientist.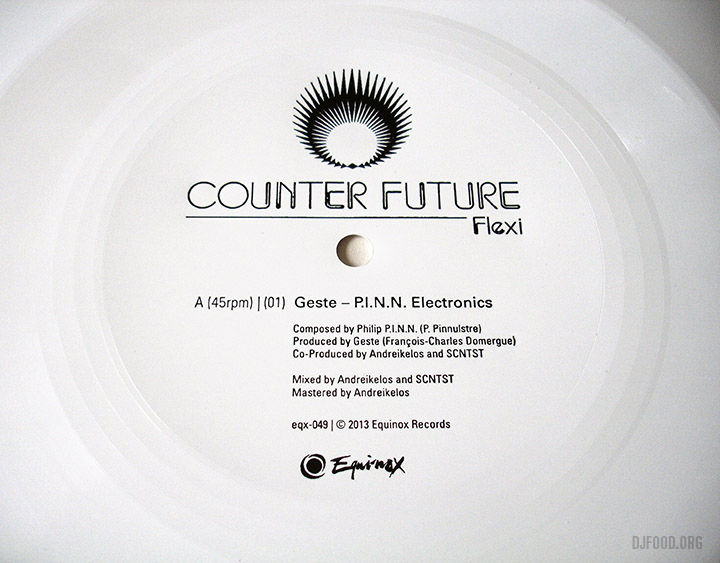 Gunter was one of the first people to contact me when I found a place to press my own flexi disc the year before and our paths had crossed a few times on the subject over the years as he'd been the first person I'd seen to produce playable postcards, something I indulged in too. Not only was a (friendly) competition to see who could find the rarest records, now it was who could make the rarest format!
The disc contained a Geste remix of an obscure track by Philip P.I.N.N. – originally issued on DJ Vadim's short-living Electro Caramel label, an off-shoot of Jazz Fudge. There's a long explanation as to why this was chosen to be immortalised on flexible plastic here and you can hear the track below, a feisty, low end electro number and definitely one of the best looking new flexi discs I've seen. RIP Equinox Records.