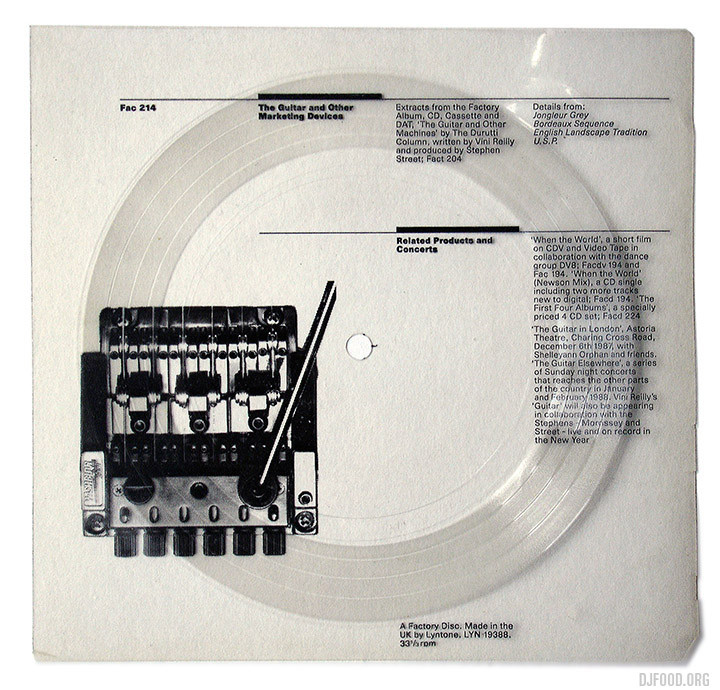 A couple of flexi's from Factory Records this week and The Durutti Column one from 1988 is a thing of beauty that I bought purely for the design by Mark Holt of 8vo. It references their sleeve for 'The Guitar and Other Machines' and slyly changes it to '…and Other Marketing Devices'. From David Sultan's excellent FactoryRecords.net catalogue site:
"10,000 of these flexi's were pressed and put in special countertop boxes to promote the Durutti Column album, "Guitar and Other Machines". Mark Holt repeats his superb design, a three dimensional four foot high collage of image and text on the flexi and it looks amazing. Almost all went out to shops and were never seen again. The counter top container/box was an 8vo classic in itself and might attract serious interest amongst Durutti fanatics."
Weirdly, the album that this was supposed to promote was released at the end of 1987 but this flexi didn't arrive until the summer of 1988, another case of classic Factory lateness?
The second disc is by Joy Division, featuring outtakes from their Closer album. What's interesting about this flexi is the uncredited third track called 'As You Said' from the time the band went under the name Warsaw. It's a short, electronic instrumental reminiscent of Kraftwerk and has a certain late 70s charm.
I do like these little messages on the label area, clearly Factory deemed flexi discs as worthless. This disc was pressed up in two batches of 25,000 and sent out to record stores to be given away from the counter. Later on it was also given away with a fanzine (with Factory's permission) called The Other Sound. Easy to find but far from free, try telling that to the record stores charging a tenner for them today.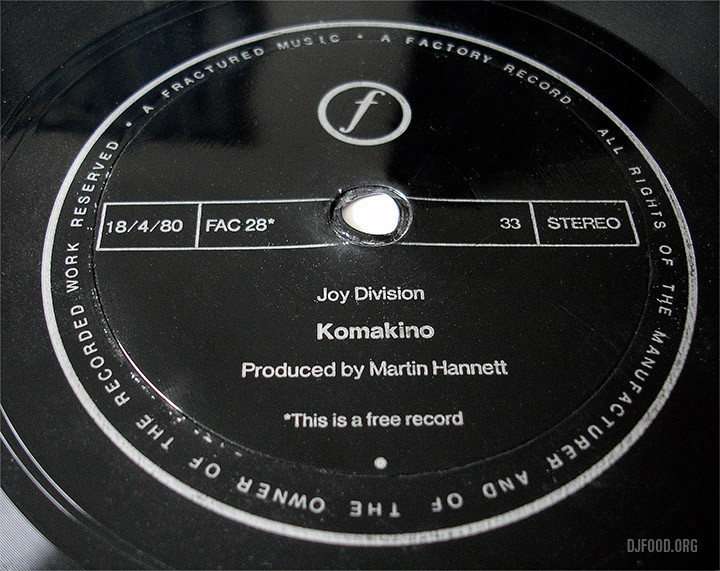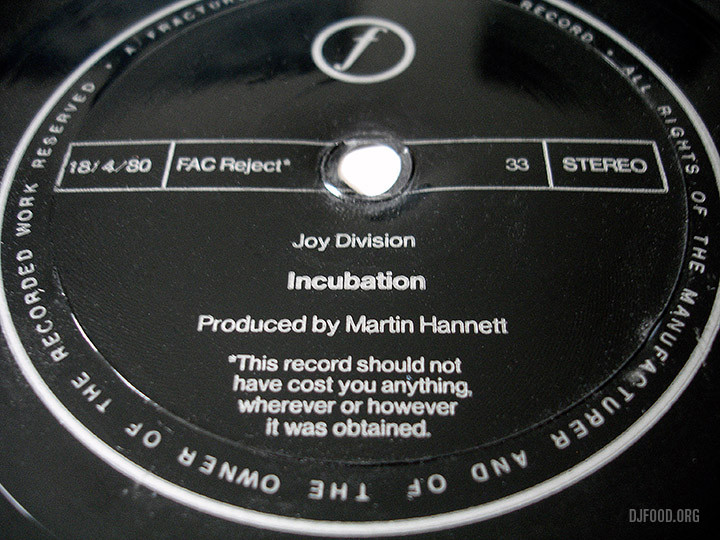 As far as I know, Factory only did four flexi discs during their day, sadly I don't have a copy of the 1980 Martin Hannett 'Test Card' disc that was inserted into The Return of the Durutti Column album with the sandpaper cover or the 'Merry Xmas From The Haçienda and Factory Records' one by New Order from the same year.