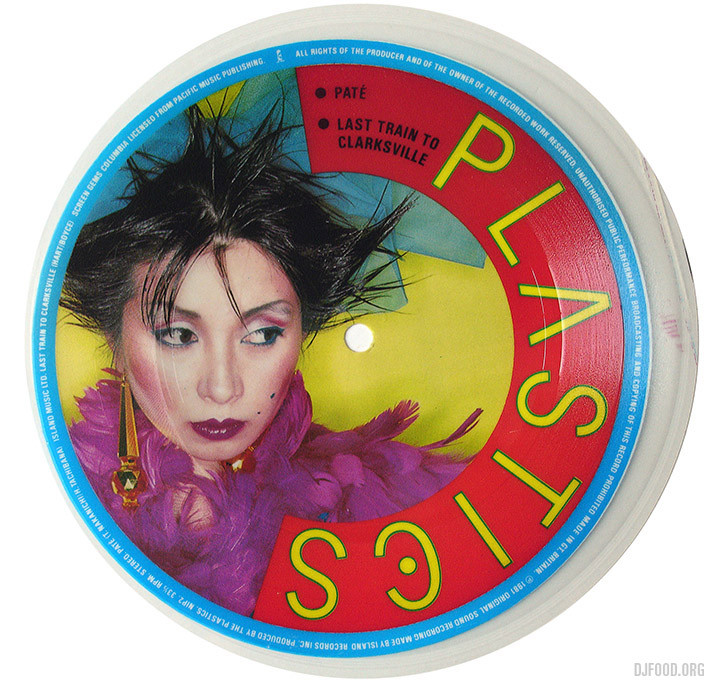 A double whammy of flexi's from Japanese band Plastics this week courtesy of Steve Cook who gifted me these from his excellent collection before heading for the sunny climbs of LA in a few weeks time. It's not often you see a full colour 'picture disc' flexi but that's one right there (pressed more than a little off-centre it must be said). Given away free only with UK copies of their 1981 album, Welcome Back, they cover The Monkees with a bizarre bontempi version of 'Last Train To Clarksville'. As with the first track on the disc, 'Paté', the band come on like an electropop 'Rock Lobster'-era B-52s with a bouncy, slightly hysterical style that relies on a minimal drum machine to propel them along. Here's a live version with the top lyric, "Chinese ping pong big pink tits".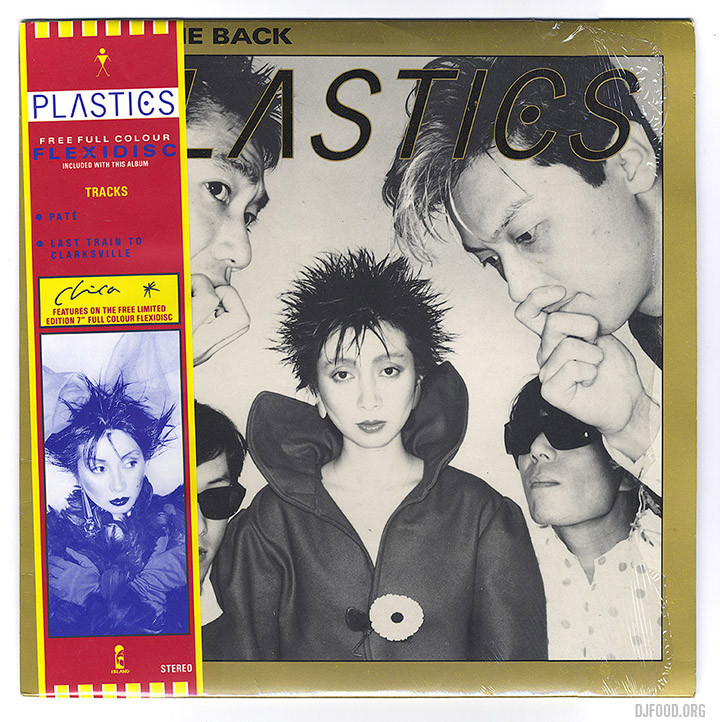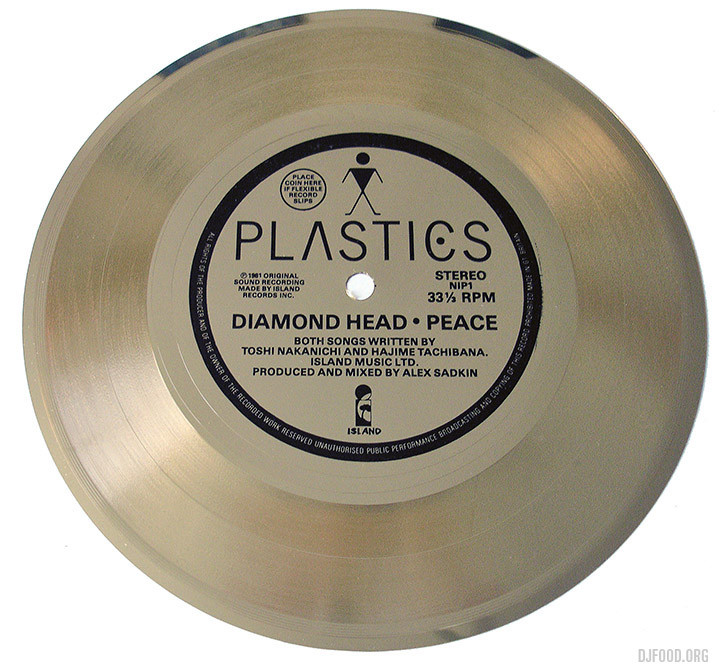 The gold 'Diamond Head / Peace' flexi was given away free to customers at record shops like Our Price in 1981 to help promote their Welcome Back album, in the same manner as the Joy Division and Durutti Column flexi's I featured last week. In the early 80's music papers, journalists like Tony Mitchell in Sounds were pushing Japanese techno pop as a new fad and record labels were clamouring to sign and promote these acts for a moment off the success of bands like Yellow Magic Orchestra. Plastics fitted the bill although were far from serious or sombre, 'Diamond Head' sounding not far off Piero Umiliani's 'Mahna Mahna', made famous by the Muppets meeting Devo.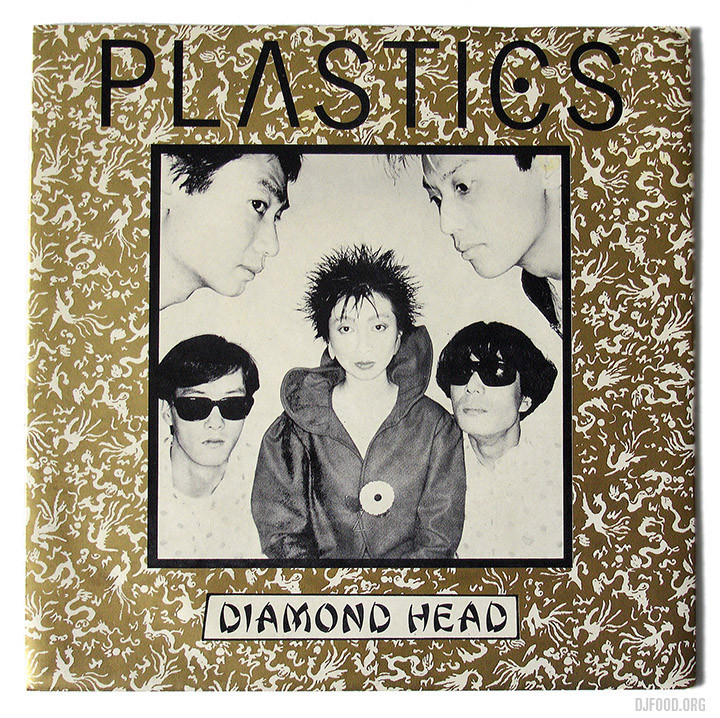 Another Japanese band, Spoozy's, covered 'Diamond Head' on a Plastics tribute album in the late 90s and made it into a fantastic surf rock tune.