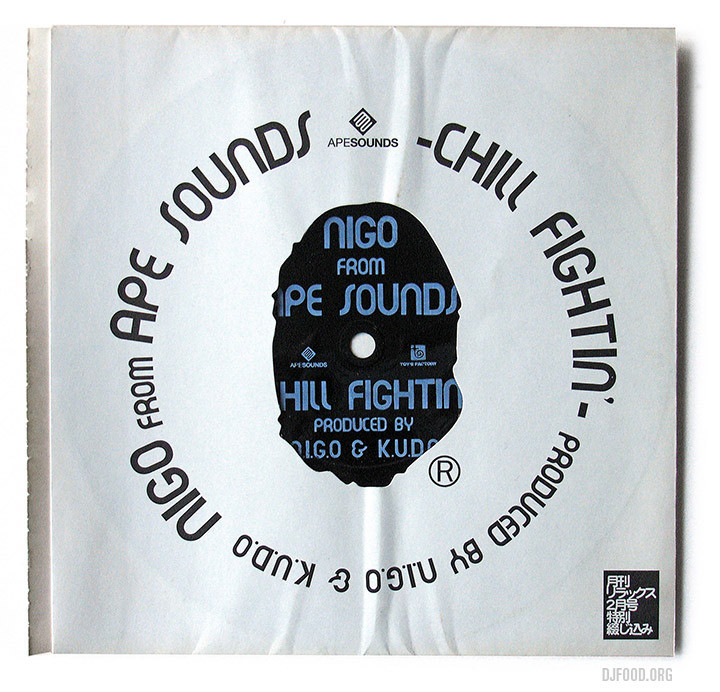 We continue the Japanese theme this month with several releases from the Far East. One of Japan's biggest cultural exports to these shores in the 00s was Nigo whose Bathing Ape clothing empire was an instant underground hit before spreading to the mainstream via people like Pharrell championing it. One of the first to latch on it in the UK was James Lavelle who released several Nigo-fronted records on Mo Wax and many crossover products in Japan from compilations to clothes to toys.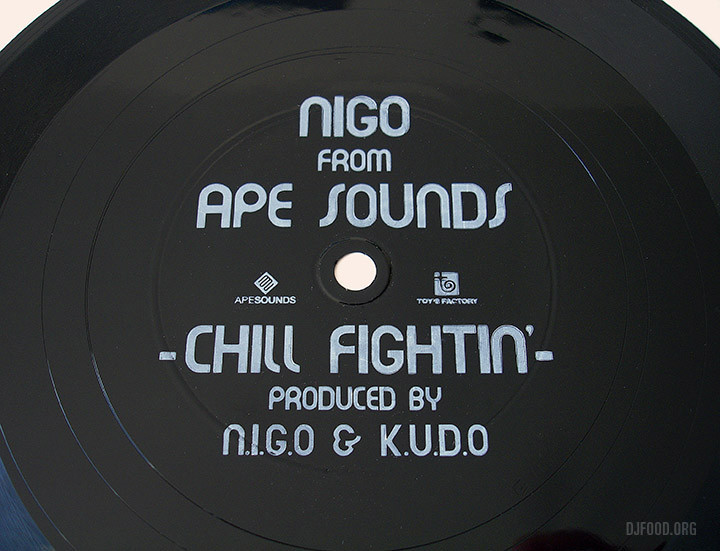 A common ground for both in Nigo's homeland was the monthly style and culture magazine Relax which featured Bape wear heavily and even had a regular 'what's happening'-style page from Lavelle called LTD. EDT. at one point as well as many features on Mo Wax artists. Like a lot of magazines of its ilk it usually came with a high quality free gift (I've bought magazines with a wallet by Delta and a Bathing Ape mirror!) and flexi discs were given away too. I have two such discs, both by Nigo with collaborators, the first here given away with issue 36 in 2000, a mellow version of his 'Kung Fu Fightin' release produced by K.U.D.O. of Major Force.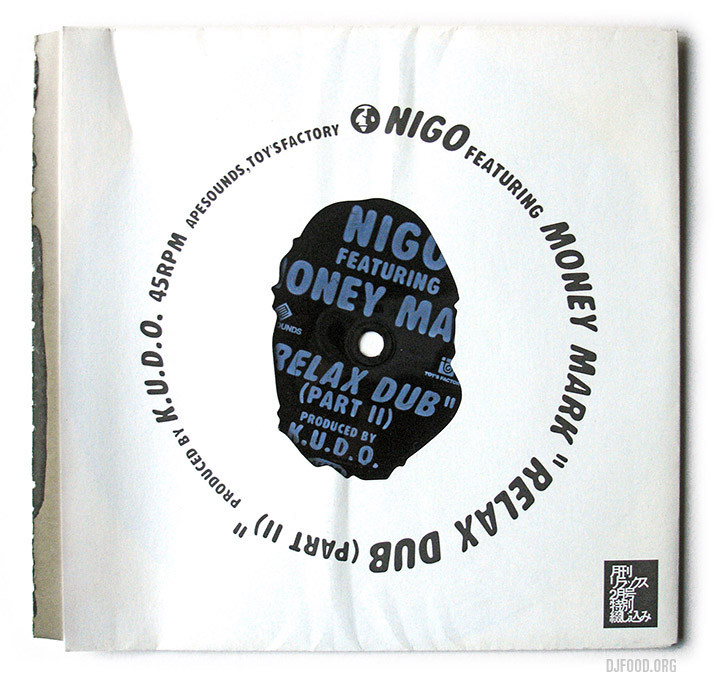 Two issues earlier Nigo had teamed with another Mo Wax alumni – Money Mark – for 'Relax Dub (Part II)' . I've no idea where you can hear the original or Part 1 but it was again produced by K.U.D.O. with both discs nestling inside custom Bape die-cut covers. There were only two flexis to my knowledge although there was a Bape mini-CD included with the mag a year later. I think Relax ceased publishing in 2006 but it held the kind of 'style-bible' respect of The Face magazine over here, covering music, art, fashion and underground culture from around the world with themed issues containing exhaustive research and excellent photography.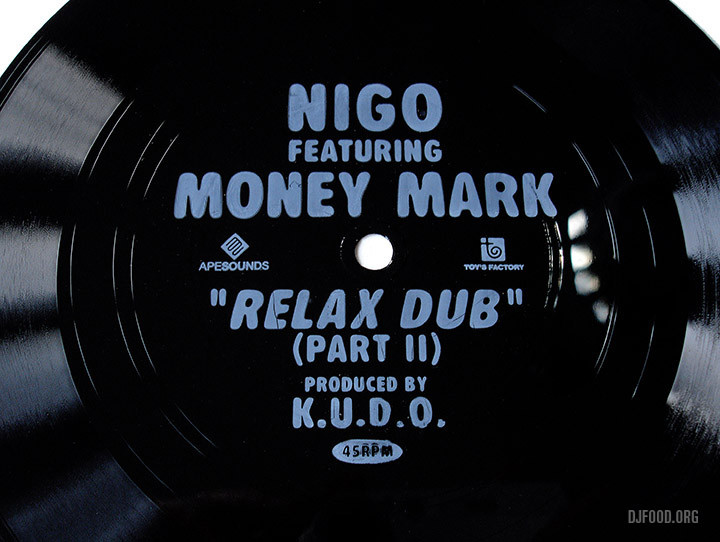 Back over in the West we had Dazed & Confused magazine which – keeping with the Mo Wax connection – included a Money Mark flexi with issue 42 in 1998. The flexi disc was pressed at Eva-Tone in the US (the UK's main flexi manufacturer Lyntone having closed down in 1991). It featured 'Trust', taken from his Push The Button album of the same year and is the only flexi that Mo Wax released. Unfortunately none of this audio is freely floating around on YouTube or the like and seeing as these artists are contemporaries I don't really want to be putting their material up here from my own recordings. Mark's LP doesn't seem to be available in digital form from the usual outlets but he's giving his 1st album, Mark's Keyboard Repair away free on his website. Nigo's Ape Sounds album is available on iTunes.