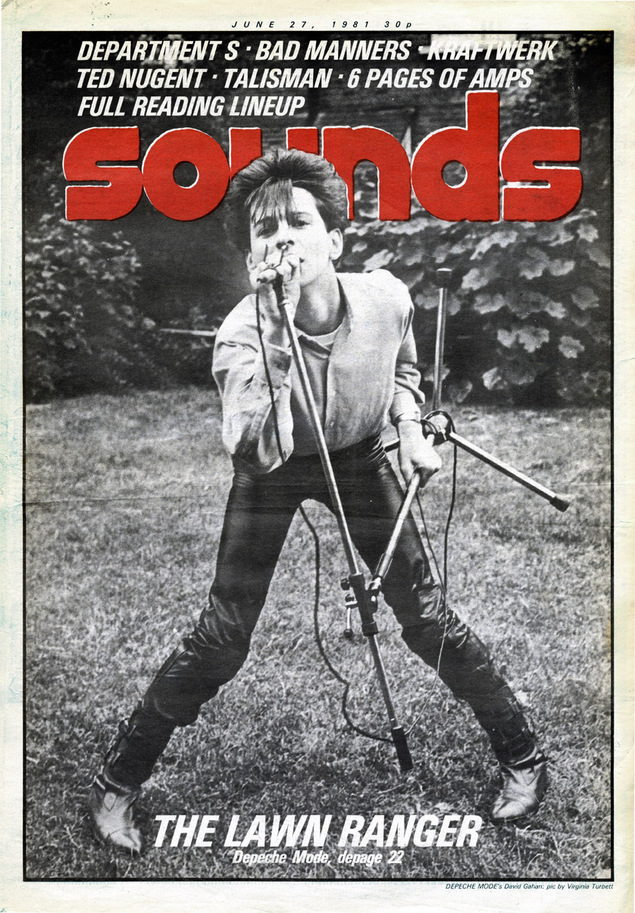 Another week of clippings from Sounds magazine 1981, I'm getting through them slowly but keep getting sidetracked and have to go off to listen to or find some obscure record I've never heard of. A very young Dave Gahan from Depeche Mode gets his first (?) magazine cover above and two of Landscape advertise Roland products in their best Futurist garb below.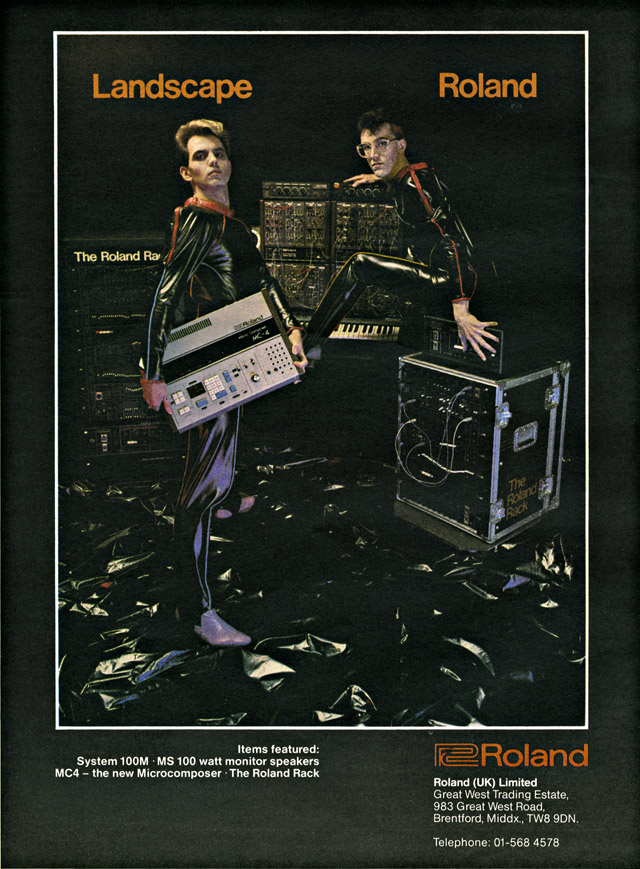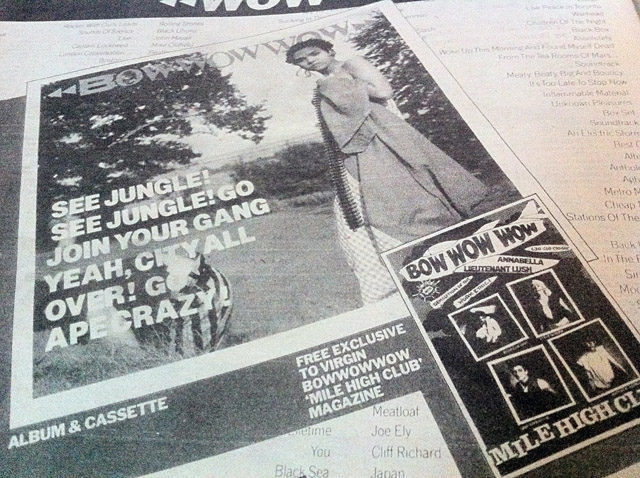 (above and below) Bow Wow Wow ad for the 'See Jungle…' LP with free 'Mile High Club' magazine at Virgin stores (strangely the same name as an Adam & The Ants song of around the same time). Anyone ever get this? Was it the dodgy one McLaren tried to push as 'Chicken' with the band members in various states of undress?
'Lieutenant Lush' was actually an early incarnation of Boy George who was briefly in the running as co-vocalist with Annabella in the group but didn't make the grade. Probably had a lucky escape.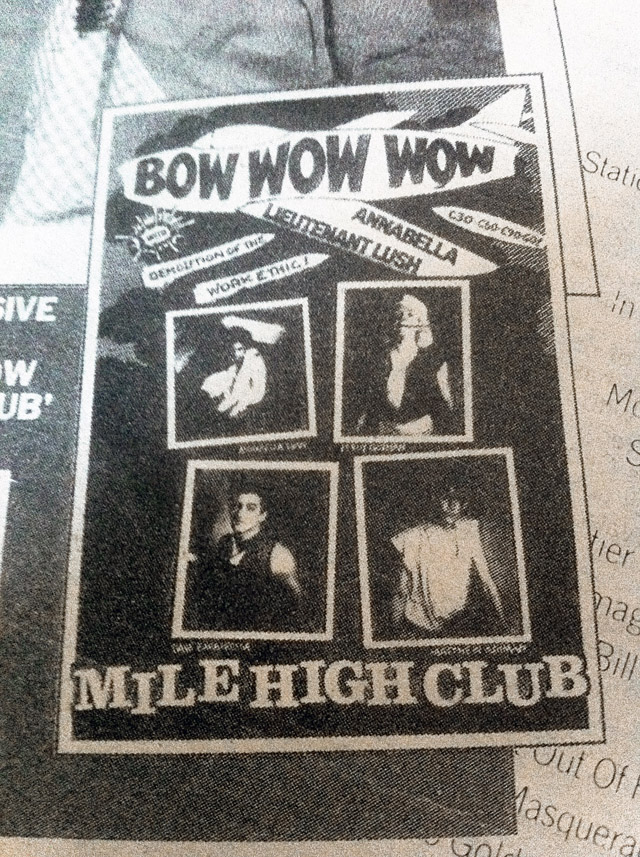 Next we have a couple of charts – Hippy and Obscurist – I think they were just filling space with this stuff.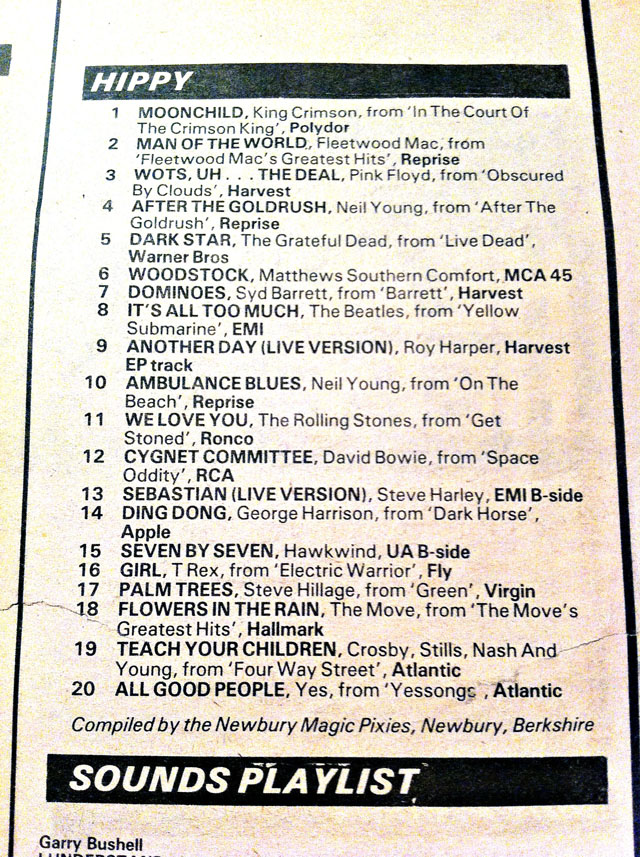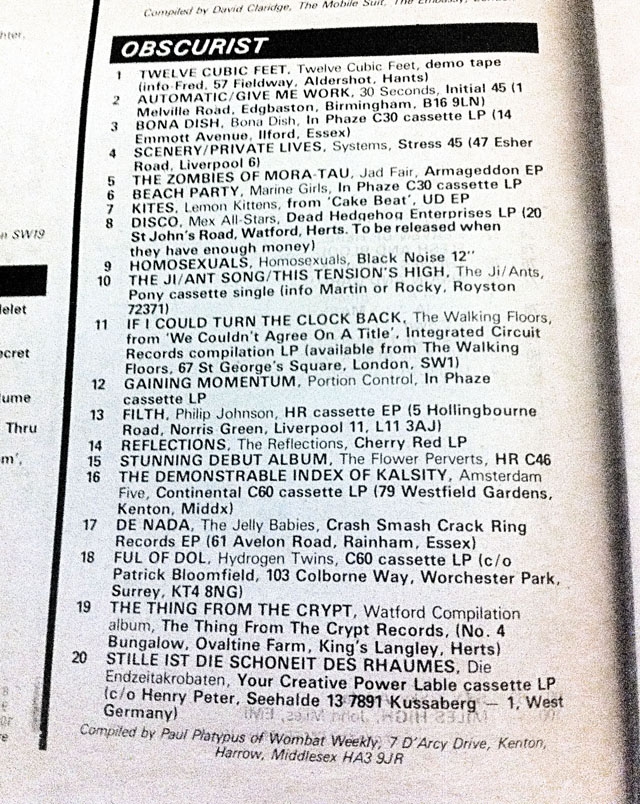 Lastly, a Futura 2000 – designed advert for a Clash residency at The Lyceum.