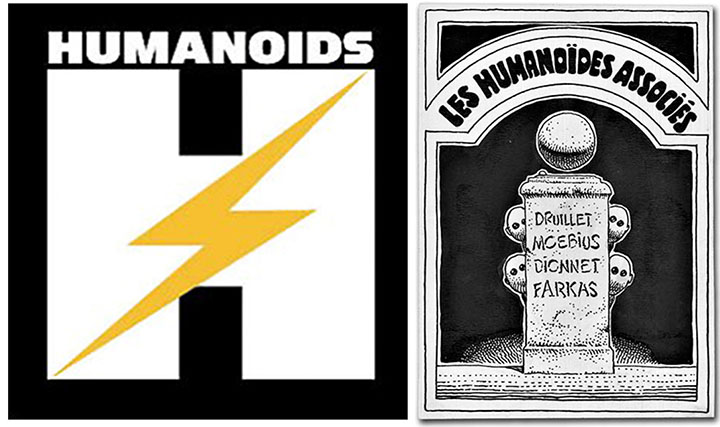 Humanoids (Les Humanoïdes Associés – roughly translated as 'United Humanoids'), the French publishing imprint set up by Jean 'Moebius' Giraud, Phillip Druilett and others in 1974 has recently opened a UK office.
Instantly recognisable on shelves by their large HUMANOIDS logo on each book spine, they produce beautiful hardback editions of French and European comics include oversize versions of Moebius and Jodorowsky's 'The Incal'. This year is their 40th anniversary and it looks like they have big plans for the international market.
Last week they had the chance to buy the original art for their first logo, drawn by Moebius and long thought lost, from an auction in Manhattan (above right).
Now that they have a UK office (as well as relocating their French HQ to LA and opening one in Japan) I hope we will see lots of new issues of classic material associated with their founders. Moebius' '40 Days In The Desert' and 'Quatre-vingt huit' would be top of my list and I think the English translation of  the 'Final Incal' book is due any time soon (cover below not final and taken from Robot 6).