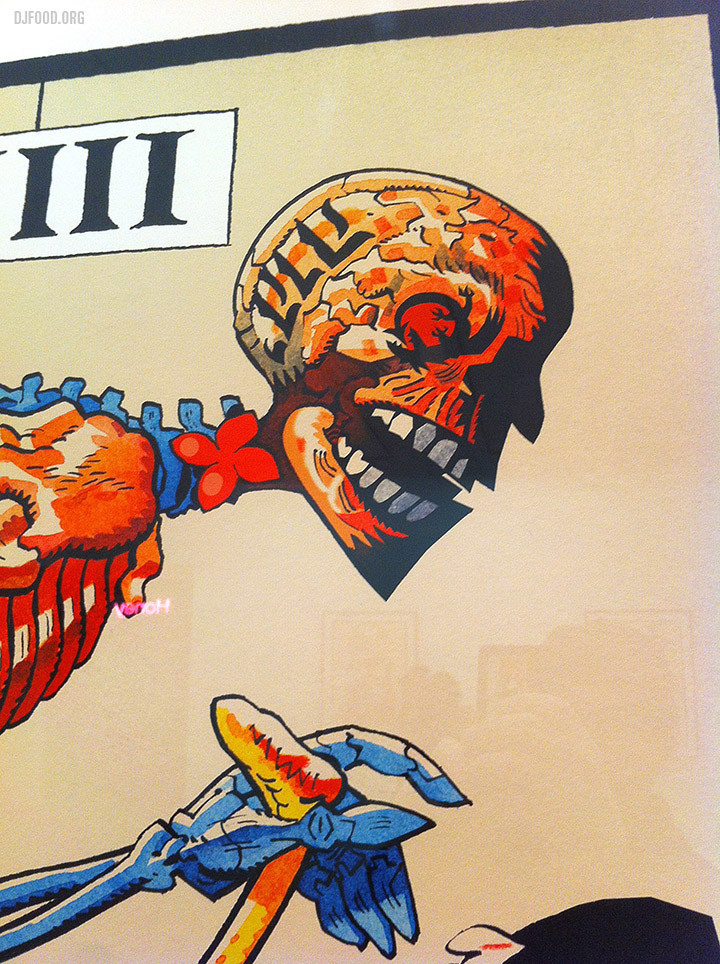 I finally got round to checking out the Jamie Hewlett exhibition at the Saatchi Gallery just before Xmas. Split into three sections – colour renditions of the Tarot, Russ Meyer-esque posters of his wife as 'Honey X', and B&W tree studies – it was good to see him pushing out of his comfort zone. The huge tarot images are in the style we know and love him for but all the pieces looked like prints rather than original art which was disappointing.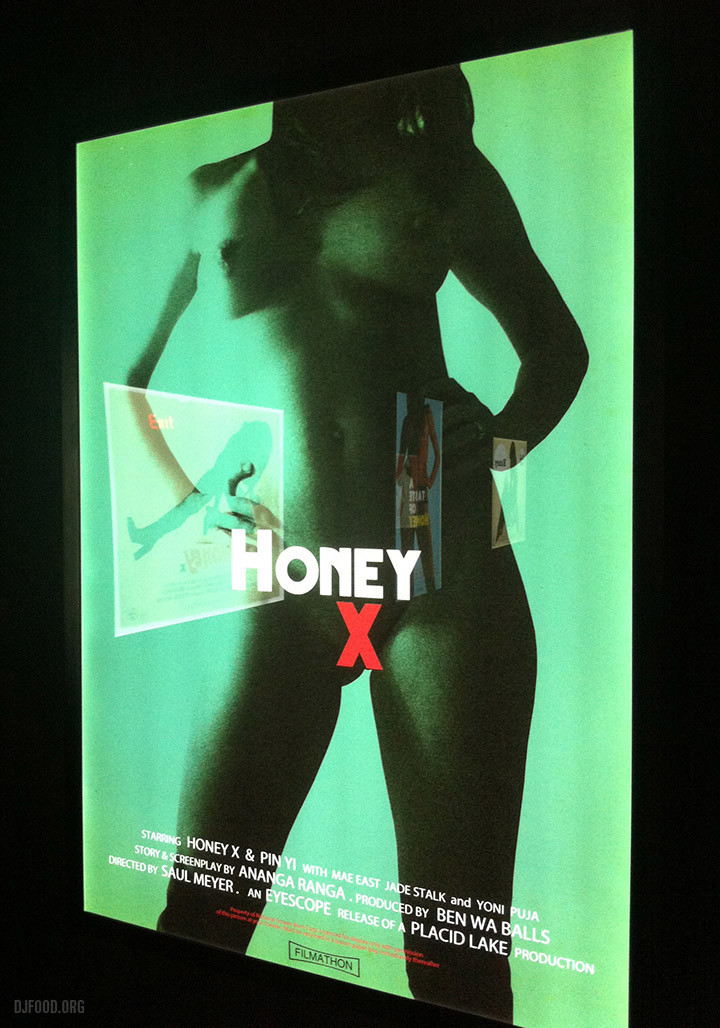 The Honey X fake film posters were enclosed in a black draped section that added to the seedy B-Movie vibe, their luminous glow alluding to the kind of dimly lit emporiums that would show such films. It's hard to equate Hewlett with them as there's so little of his established style visible. They weren't bad per se, but I found it hard to care too much about them aside from the odd nicely observed graphic design placement here and there.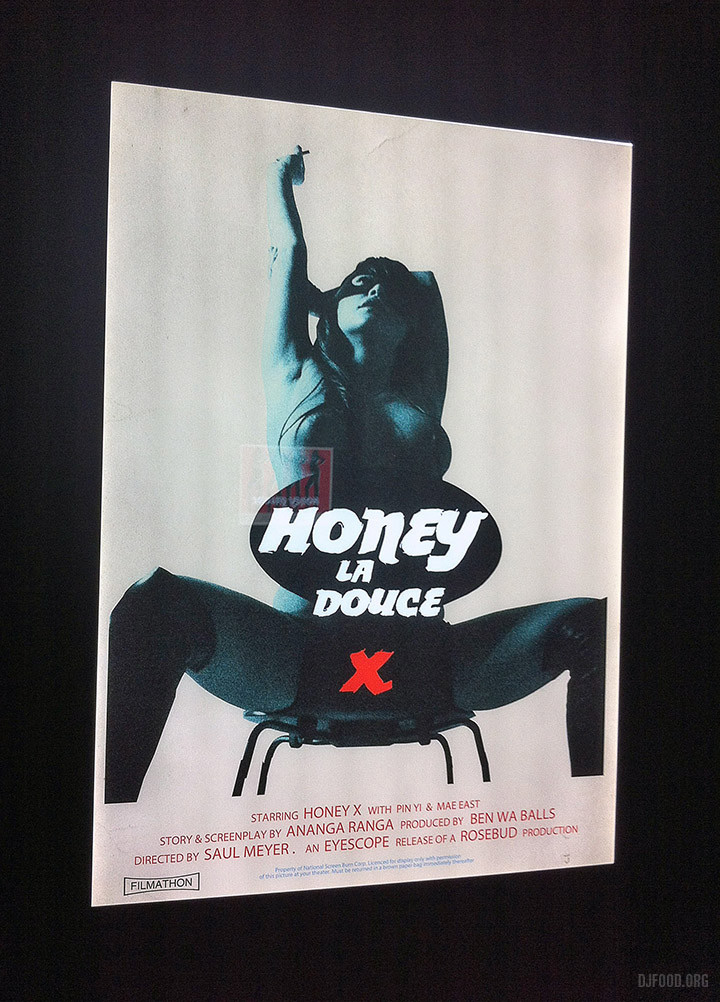 Much has been made of the tree studies and they are a revelation in that you can see his hand in the execution but they couldn't be further from his usual source material. In recent years there's been a stripping down of Hewlett's style, a minimizing in detail and the stark contrasts of the tree images and some of the tarot remind me a lot of Mike Mignola's work about 20 years ago when he first started drawing Hellboy. Since then Mike's stripped his own style back even further and it will be interesting to see where Hewlett is in two decades time.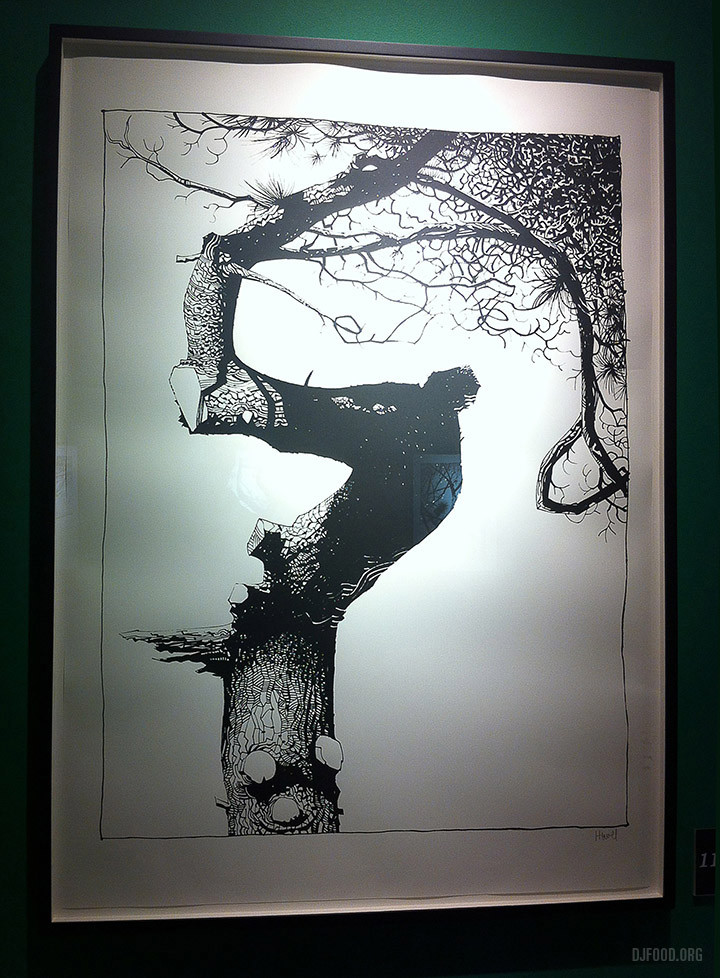 Is this the point where comic artists in the UK finally start to be accepted into the fine art world? What with this and the Comics Unmasked exhibition at the British Library last year could this be the tipping point that sees the UK catch up with our friends on the continent? Could we one day see major retrospective shows of the likes that Crumb, Hergé and Moebius have been afforded overseas in some of our major galleries? It's been happening for years in comic shops and minor spaces but the Saatchi is a big player and tastemaker. The exhibition has been extended until January 3rd so there's still time to catch it and it's free.