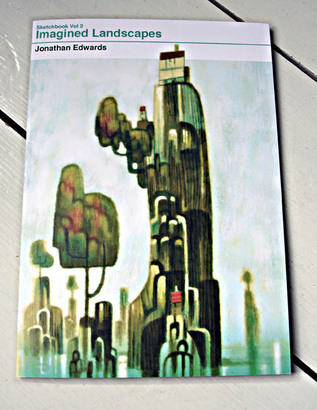 Jonathan Edwards has a few new books out as well as featuring in the upcoming 'Creature Couture' book by Felt Mistress. This one is called 'Imagined Landscapes' and features all sorts of weird and wonderful locations in his unique style.
If you follow his twitter you'll have seen these popping up over the last year or so and he's collected them together in a 32 page sketchbook. I love the colours on the cover and wished there was more colour inside but then again it is a sketchbook.
He has copies in his online shop as well as more sketchbooks, prints, original art, comics and he'll even do a bespoke portrait of you.