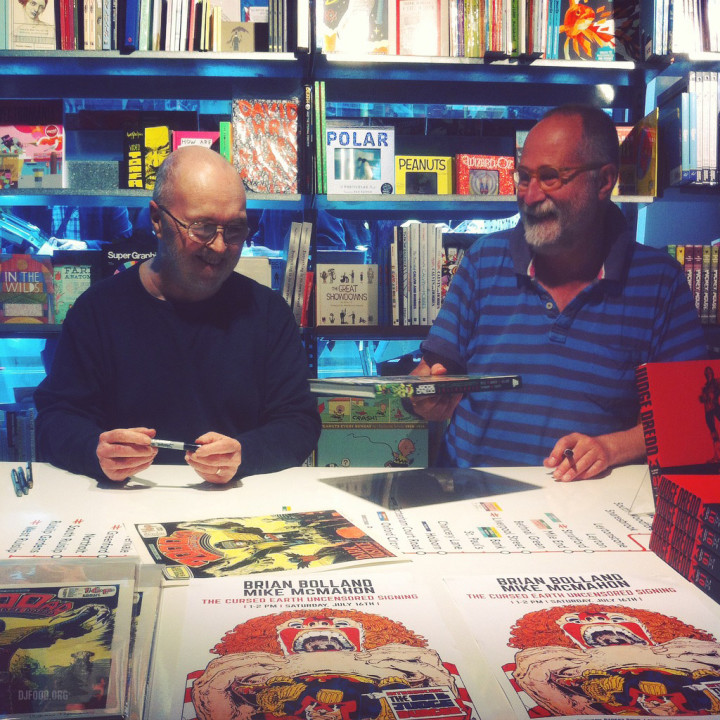 The Gosh Comics signing of the new Judge Dredd 'The Cursed Earth uncensored' book was smash hit on Saturday. When I arrived the queue snaked out of the shop, across the road and round the block and they'd just sold out of the graphic novel in question. A quick run to the nearby Orbital Comics revealed the same and Forbidden Planet too. No joy but I did manage to get a snap of the legends, Mike McMahon and Brian Bolland inside the shop before I departed – not a wasted journey at all.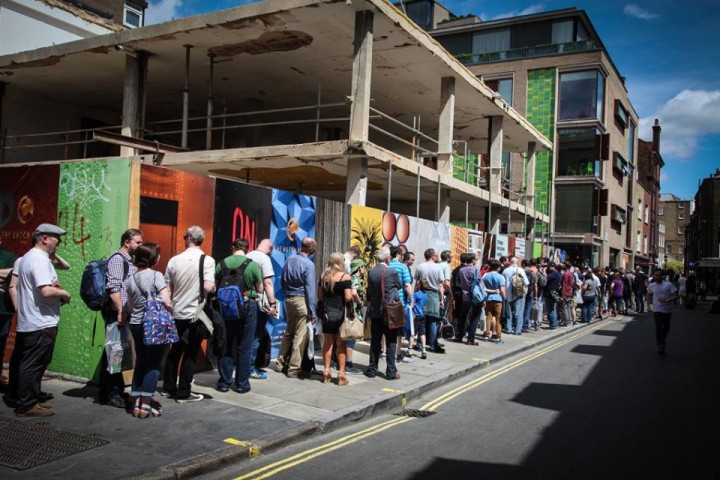 In case you're wondering what all the fuss was about, the story in question was the first ever Judge Dredd 'epic' (ie. a multi-issue story that spanned over 20 issues) that ran in 2000AD back in 1978. Several episodes featured characters from the McDonalds, Burger King and Jolly Green Giant companies who swiftly slapped the comic with a legal warning that these properties were their copyright. Since the original issues, all reprints of the story have been missing these episodes but recent changes in the law meant that they can now be restored because they fall into the parody category and thus, don't infringe on copyright as they once did.
From what I've seen, the new hardback version is beautifully restored and features both character and career-defining artwork from McMahon and Bolland, the only artists on the strip, alongside writer Pat Mills. Co-incidentally, the first issue of the comic I ever picked up, as an impressionable eight year old, contained the first episode of the story and I was hooked. I even went so far as to commission Mike to recreate his cover for that prog (61) for me a few years back. The initial print run is now apparently sold out so good luck in tracking one down.