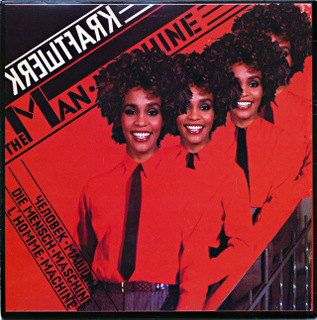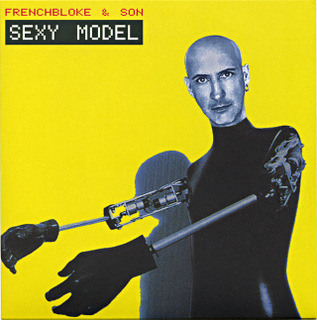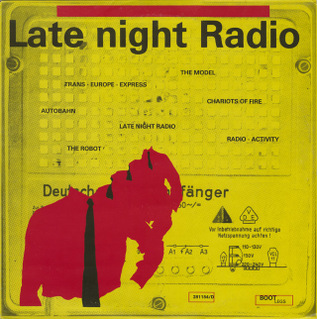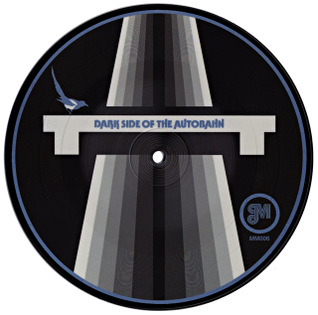 Girls On Top 'I Wanna Dance With Numbers' 7″, Frenchbloke & Son 'Sexy Model' 7″, Late Night Radio 12″, 'Dark Side Of The Autobahn' Mordant Music 7″ picture disc.
These are among the best reworkings I own on vinyl because the artwork perfectly mirrors the contents. I can credit the Girls On Top record for igniting my love of mash ups, I picked it up because of the cover and took a listen in Rough Trade over in Ladbroke Grove the week it came out. It was so insane I had to have it and I remember being slightly worried it would clear the floor the first time I played it out. The crowd went mad for it. 'Sexy Model' is a genius pairing of Right Said Fred's 'I'm Too Sexy' with Kraftwerk's most known hit; "I'm a model, you know what I mean". It's also backed by a latin take on 'Neon Lights' and comes on transparent vinyl with a free badge. Graeme Ross, aka 'Son' in the duo, helped me greatly when I was first compiling the Kover Kollections too.
Late Night Radio is a mind boggling medley in the same vein as the Stars on 45 records but pitting Kraftwerk with Vangelis, has to be heard to be believed. 'Dark Side of the Autobahn' is an excellent coupling of 'Dark Side of the Moon' with 'Autobahn' (as you can probably guess from the title), as well as snatches of Joy Division, Throbbing Gristle, Simon & Garfunkel and Peter Cook. The B side plays the same track backwards and all of these can be heard scattered around the various Kraftwerk Kover Kollection mix series. Below is a strange artifact from Russian that I picked up, a 5″ red flexi disc of 'Boing Boom Tschak', these things pop up all the time for bigger name groups but this is the first Kraftwerk one I've seen.