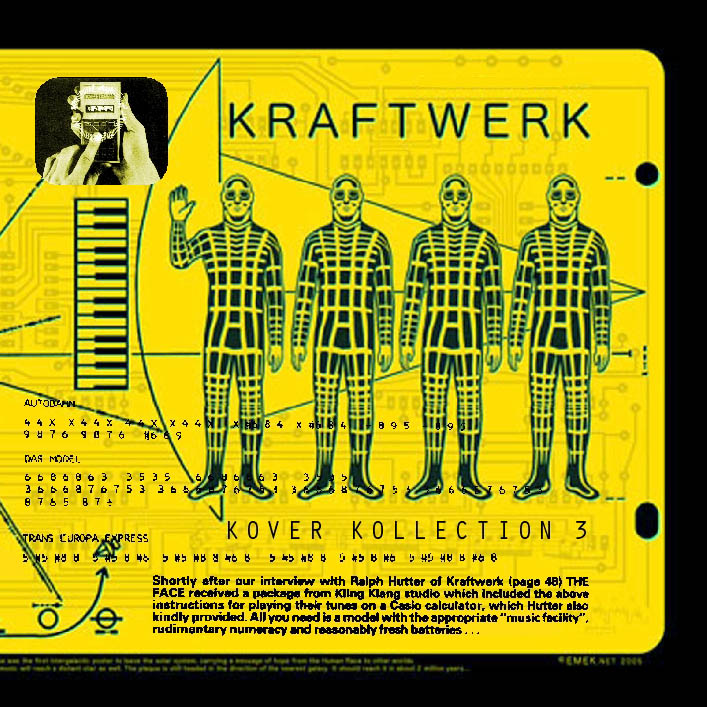 Here it is, the 'rare' one, if something digital could ever truly be such a thing. This mix was hosted at the now defunct Bosbos.net along with four others but the link to this particular mix corrupted and I'd get people emailing me to see why they couldn't download #3. This is one of my favourites and I really slaved over it around Xmas 2004. I spent way too long online searching for a rip of the sketches from the Little Britain comedy show with the punchline, "Computer Says 'No", which I was determined to get into the mix somehow. A lot of electronica and hip hop in this one and some great versions of 'Autobahn', although the Fink listed isn't the same Fink from the Ninja Tune label, but another.This originally appeared 17/01/05 on Solid Steel.
Kraftwerk Kovers Kollection Vol.3 by DJ Food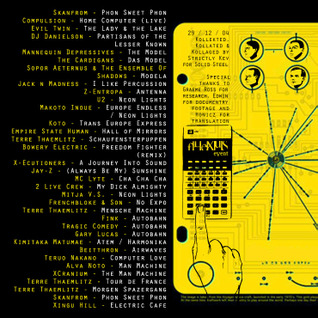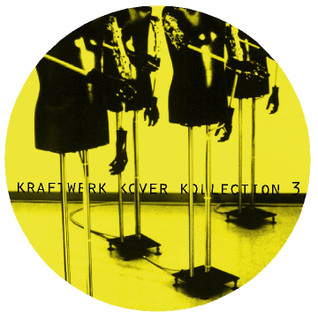 Alternative artwork: For the third volume of the Kover Kollection I did some designs based on the pocket calculator and then on the theme of the 'Meet the Beatles' sleeve, I wasn't too pleased with the results so I changed them, these have never been seen before.