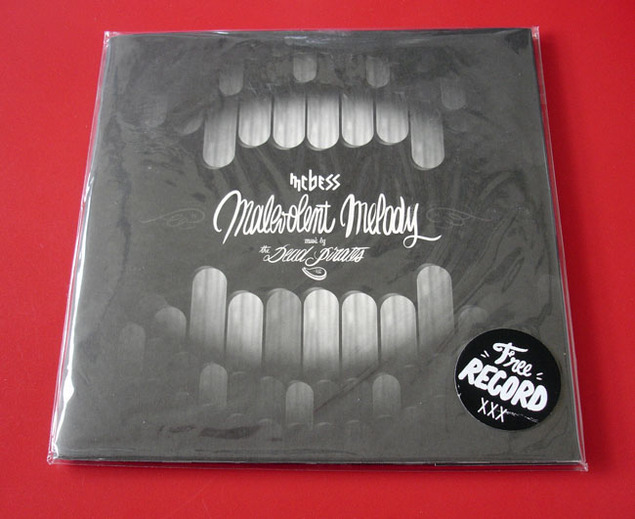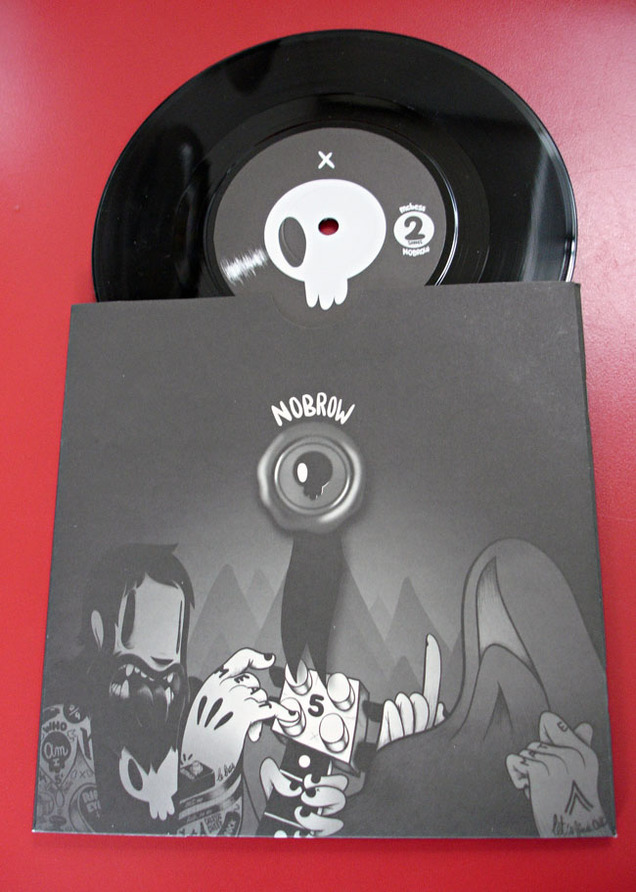 I can't resist a comic or book with a record on the inside cover and the 7″ size of McBess' 'Malevolent Melody' made me grab it off the shelf in the NoBrow shop in Great Eastern St. earlier in the year.
The name McBess was unfamiliar but his images floored me and I immediately bought this as well as another oversize book by him called 'Big Mother'. Seldom do I come across someone who has such a strong, fully developed visual style that stands out so immediately.
Shades of Kid Acne and Pete Fowler's style permeate throughout but not a hint of colour and some of the smoothest draughtsmanship I've seen in a while.
I was in love with his style from the minute I saw it, my favourite artistic discovery of 2012.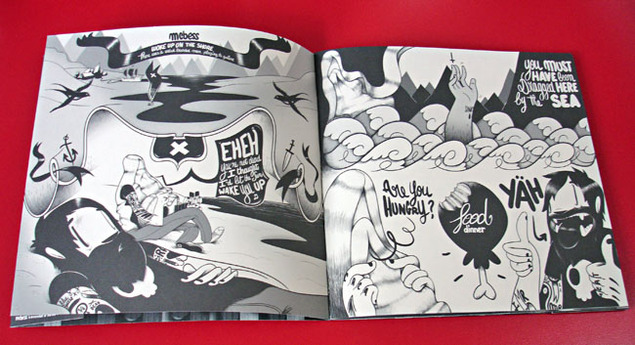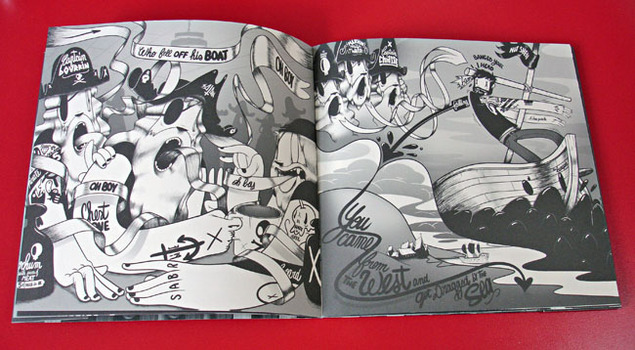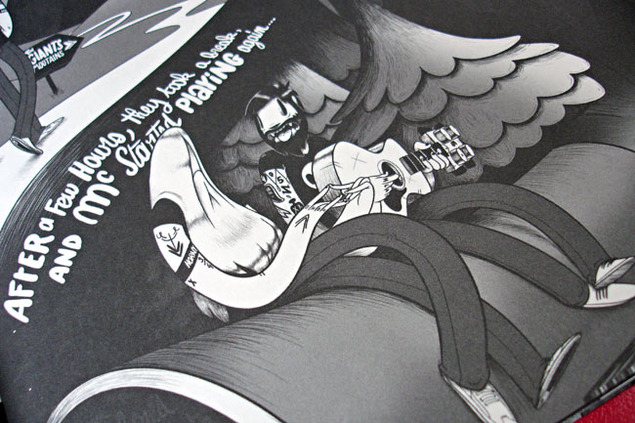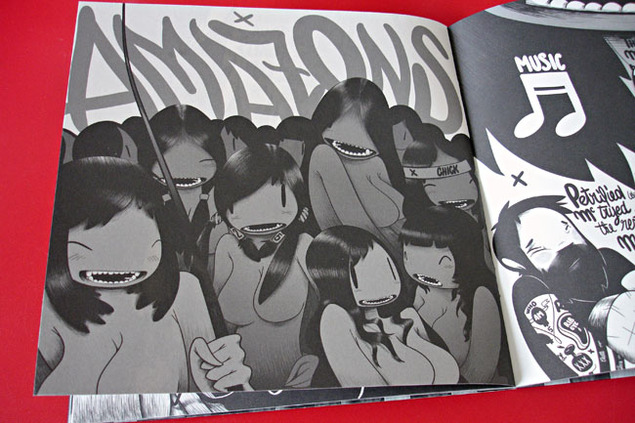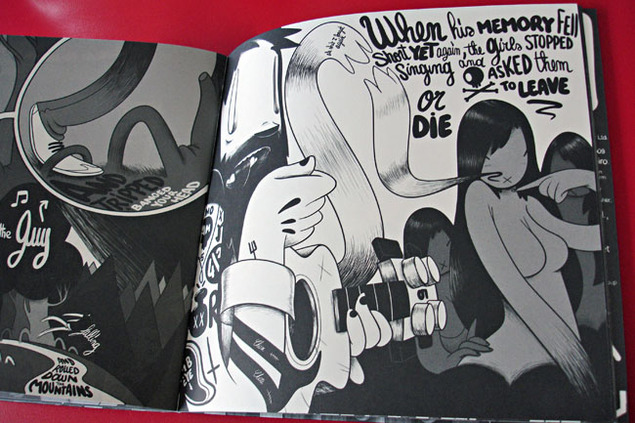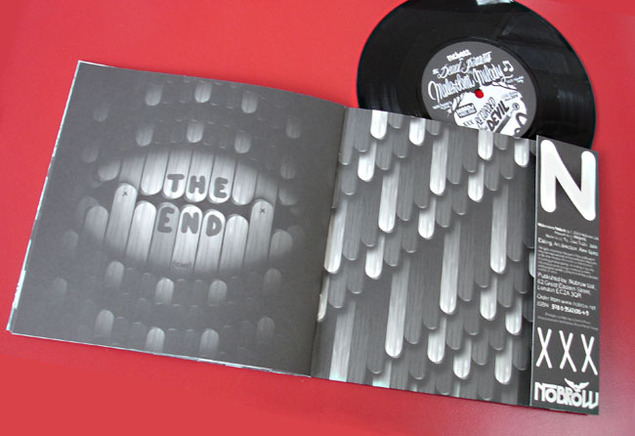 Check out his site here.