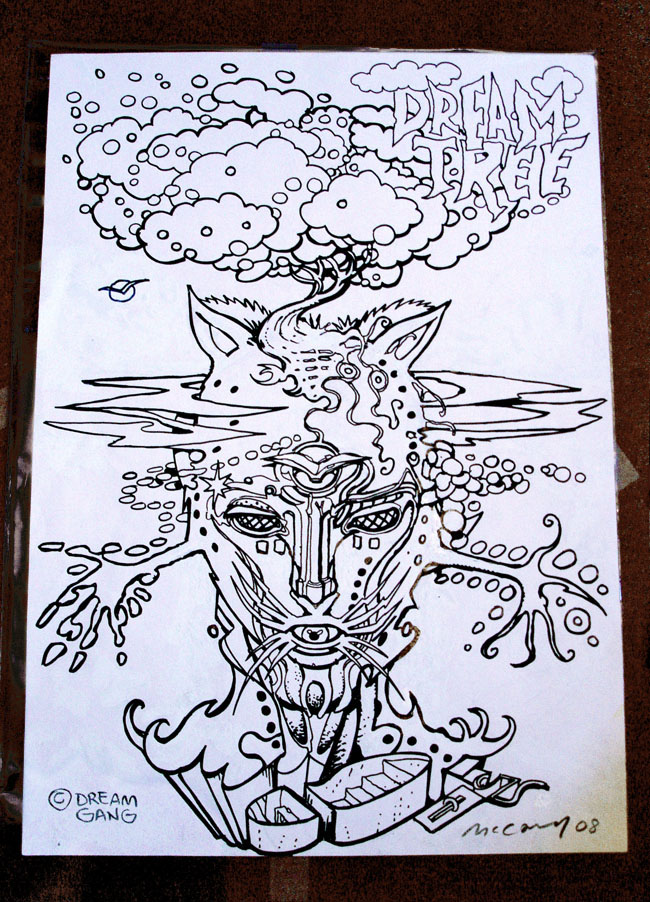 Brendan McCarthy – 'Dream Tree' illustration, 2008
(41.5 x 29.5 mm, pen and whiteout on paper).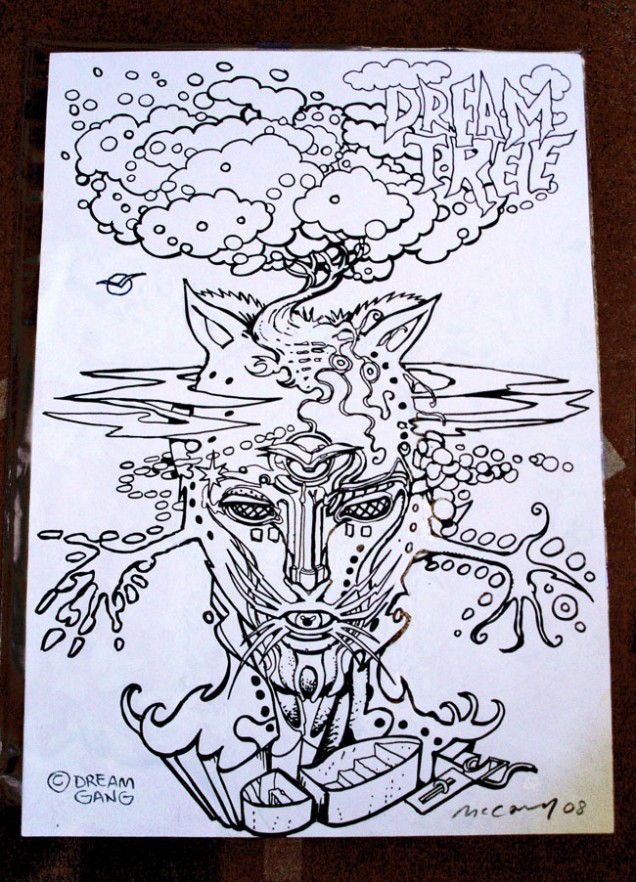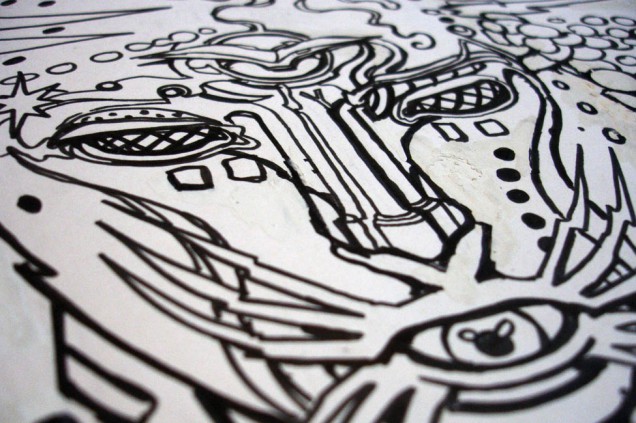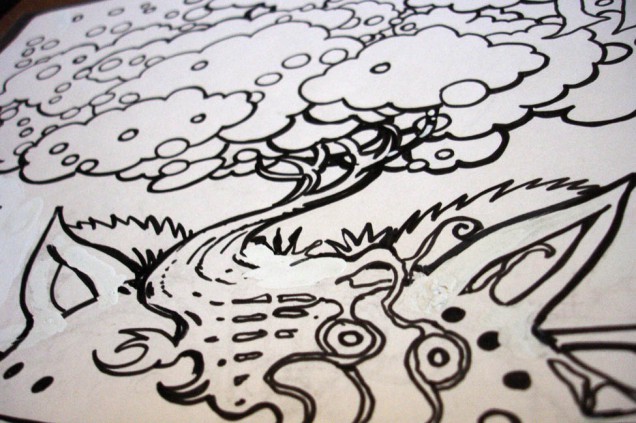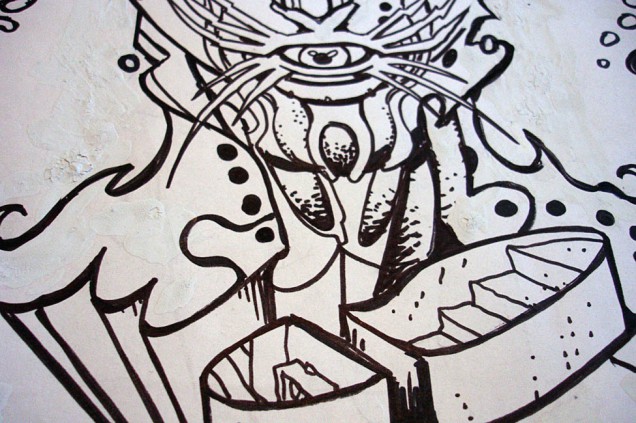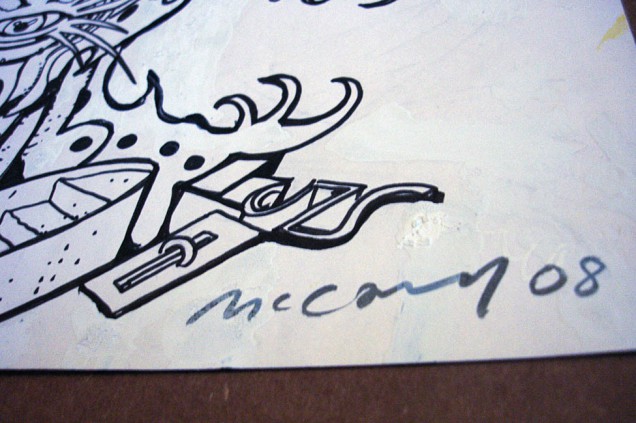 Unpublished illustration for a story concept by Brendan McCarthy – 'The Fabulous Dreamtrees'.
"The Dreamtree (is) a phantasmagorical tree whose fruit is the source of all dreams. Eat the fruit and experience the dream of yourself. It is the precious thing you will carry back to the waking world."
– Swimini Purpose, 2005.