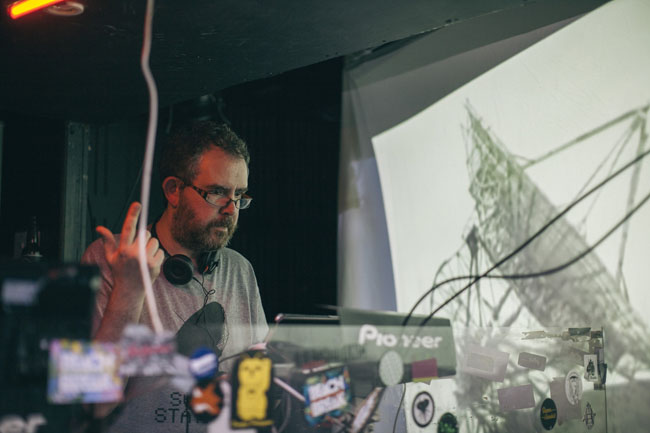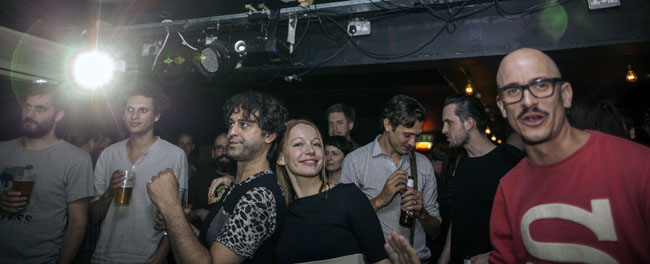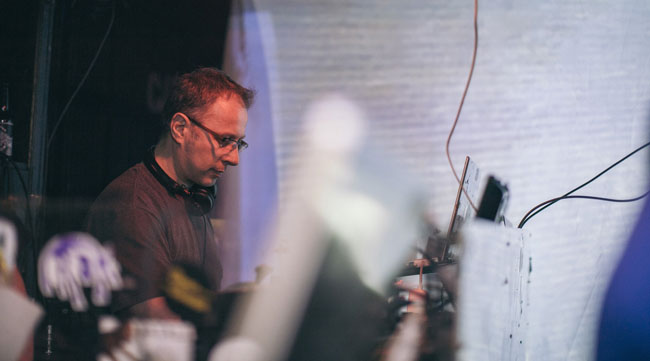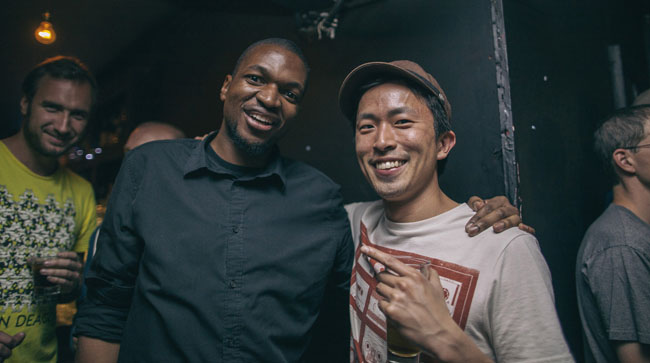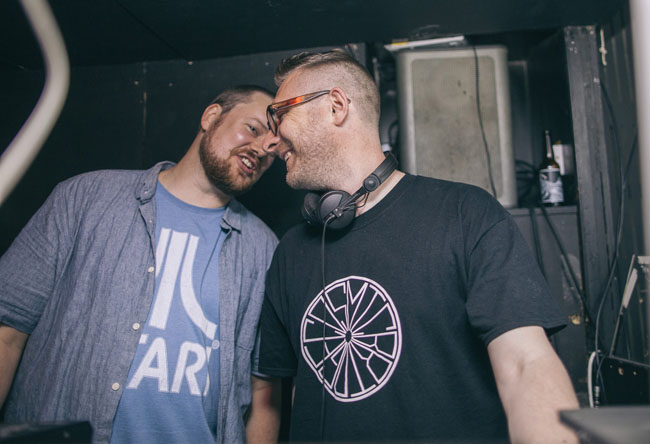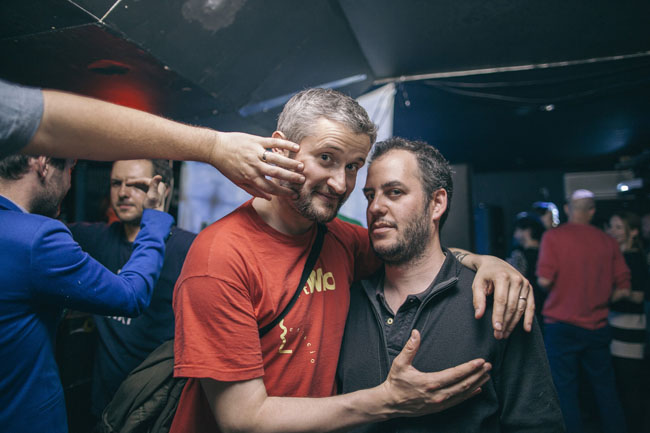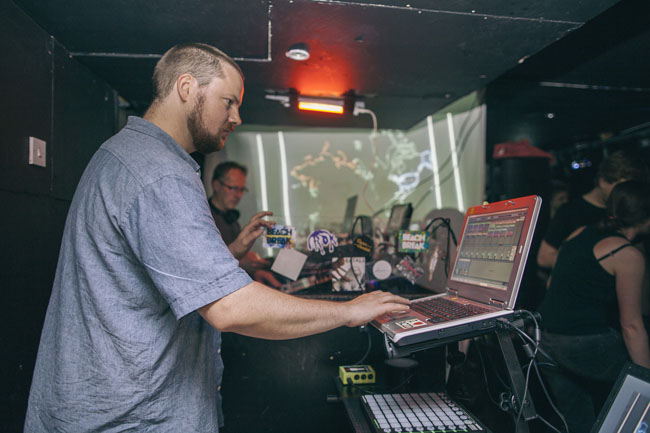 Photos by Emma Gutteridge from last night's Boards of Canada-inspired do, 'A Few Old Tunes'.
A great time was had by all, the atmosphere was relaxed, unhurried, the DJ booth set up shambolic at times, people drank and chatted, some even danced. A hell of a lot of great music was played with enough decent visuals to draw attention away from the fact that we were in a very basic bar in the middle of Shoreditch.
Of the four of us playing, Mach V, Tom Central, Josh Posthuman and myself, there were absolutely no expectations, no money involved and no idea how it would be received. Which is what made it so nice when people turned up and stayed, some until 2am, and packed the place out with smiles and familiar faces everywhere. Some had come quite far, I heard of people trekking from Oxford and Kent, one guy was in town with friends from the West Coast too. Complete ambiance and spoken word skits were dropped in the middle of the dance floor and no one batted an eyelid, there were no requests for Daft Punk and it was one of the most enjoyable London gigs I can remember since the old Solid Steel days at Ruby Lo.