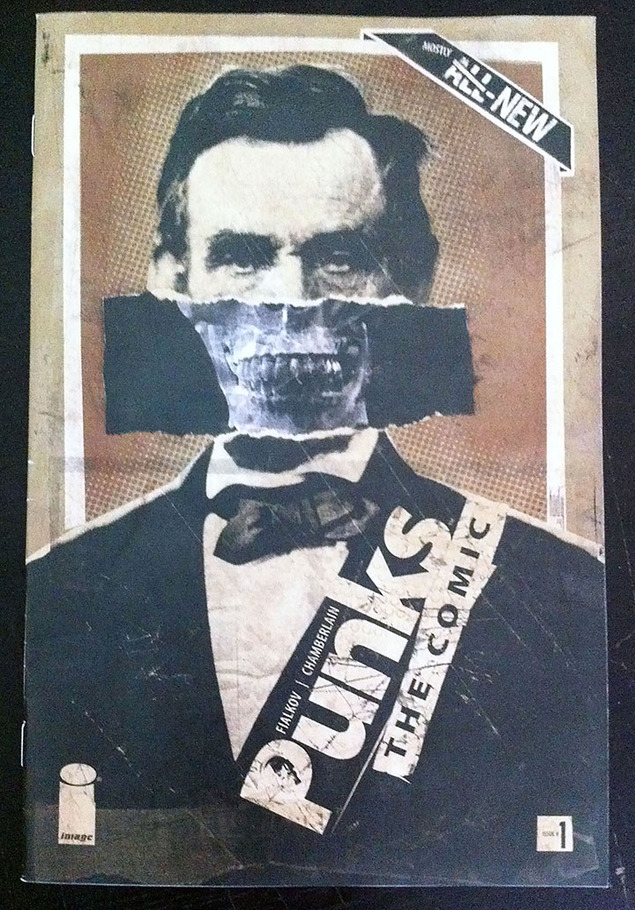 Following on from the insane God Hates Astronauts from last month it seems now is the season for really very silly / funny / un-PC comics as Joshua Hale Fialkov and Kody Chamberlain bring you 'Punks – The Comic'.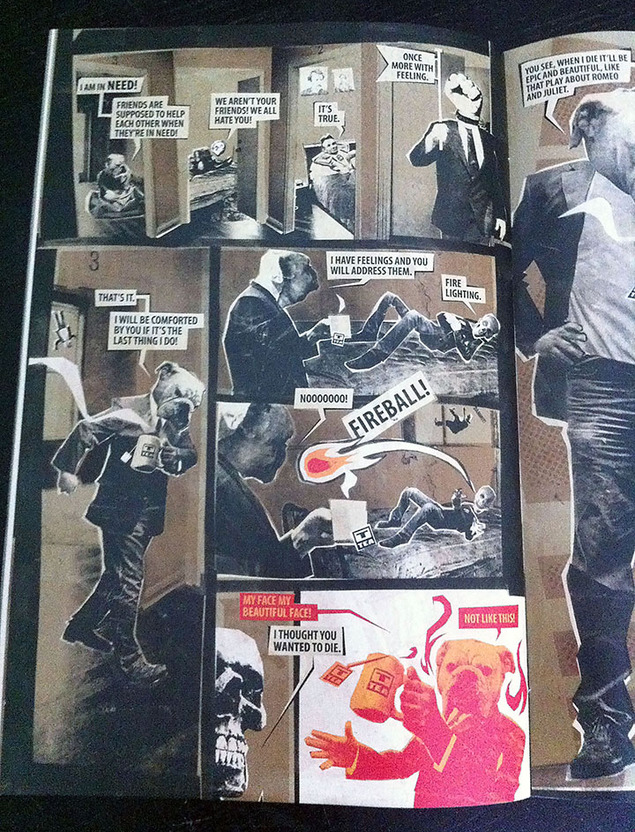 Essentially a series of scenarios involving four housemates – Skull, Abraham Lincoln, Fist and Dog – in various surreal episodes that recall the Young Ones mixed with the irreverence of Tank Girl more than anything else.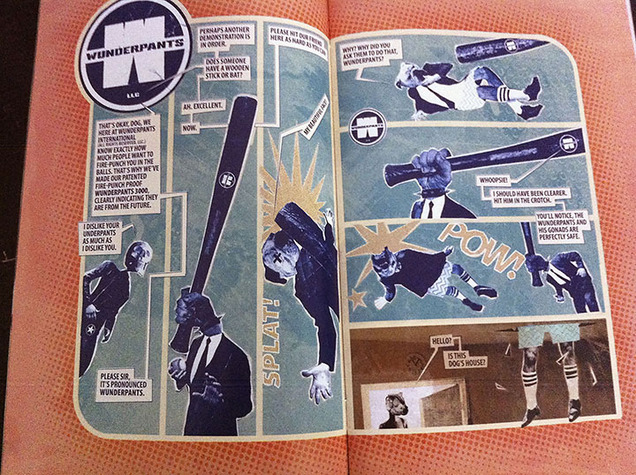 The difference here is that the artwork is all rendered in a beautiful sepia collage style which is what drew me to it in the first place. Skull seems intent on punching Dog in the balls but is thwarted by his protective Wunderpants, Dog is whacked through the ceiling and has to fight for his life after accidentally killing a roaming garden gnome.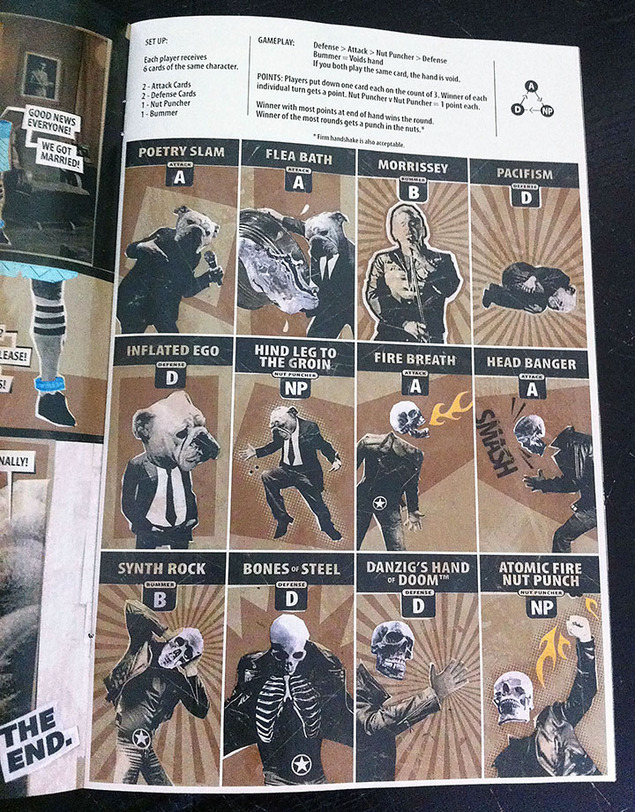 There's also a few pages of games with a cut out card game which ends with the winner getting a punch in the nuts and a page of puzzles which have no easy winners. Any comic that can include the lines "Your balls will be mine! For me to smash with my hands!… That came out wrong" is fine with me. Out now from Image, very silly and NSFW, my new favourite comic, can't wait for issue 2.