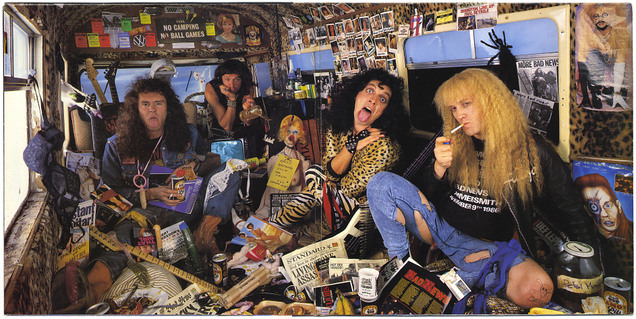 So sad to hear that Rik Mayall passed away today, so many of his characters kept me and my mates laughing through school in the 80's. Mayall and the Comic Strip were our equivalent of the Pythons with episodes replayed on video and recounted word for word in the playground the next day.
Many of his lines are still used around our house to this day ('hands up who likes me?' 'answer that and stay fashionable', 'get down and groove, we dance all day in this house') and characters like Rick – the People's Poet, Colin Grigson (in Bad News) and Lord Flashheart (in Blackadder) are timeless.
Bad News Tour and More Bad News are two of my all time favourite musical comedies so I've dug out their records in his honour, scanned some sleeves and will be listening and watching tonight.