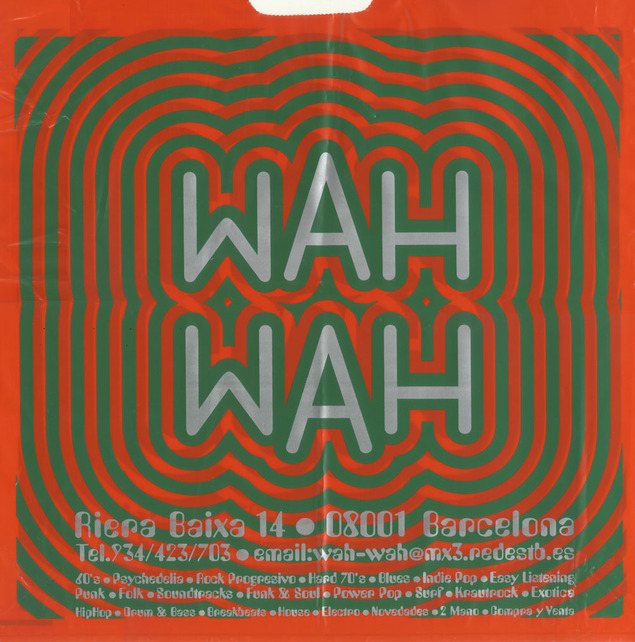 Wah Wah 1&2 – Barcelona's best* new and used store for weird, psychedelic, electronic and everything else besides (*well it was the last time I was there).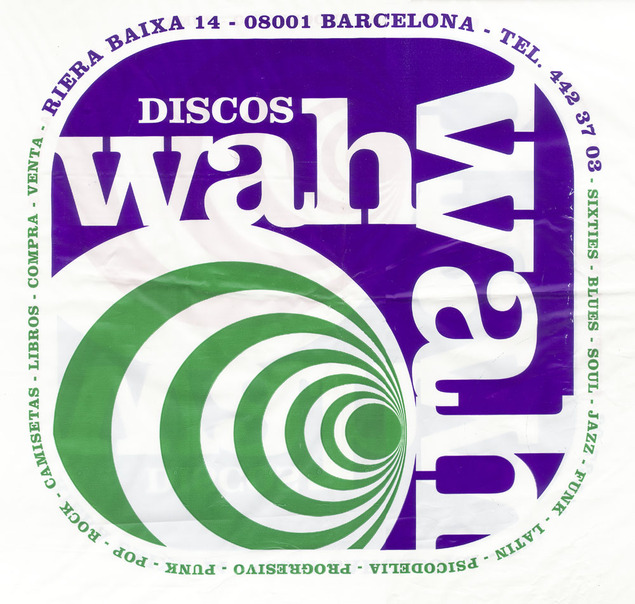 I'm always on the lookout for interesting designs of all kinds and on my travels over the years I've kept a small collection of the more interesting record store bags I've found.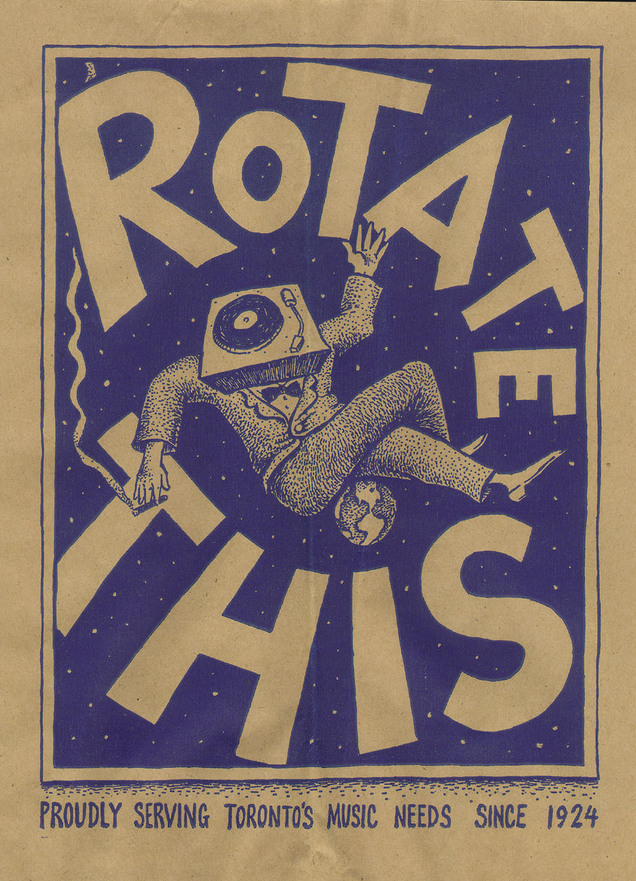 Rotate This – One from the many, many fine stores in Toronto, I love this, simple one colour on a brown paper bag.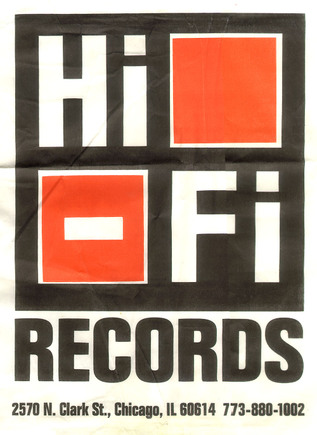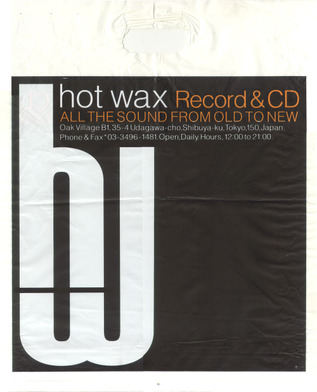 Hi Fi – A Chicago staple, clean and simple (and they remembered the address)
Hot Wax – An oldie from Tokyo, the shop is down in a basement, the store that's there now might not be called Hot Wax any more though.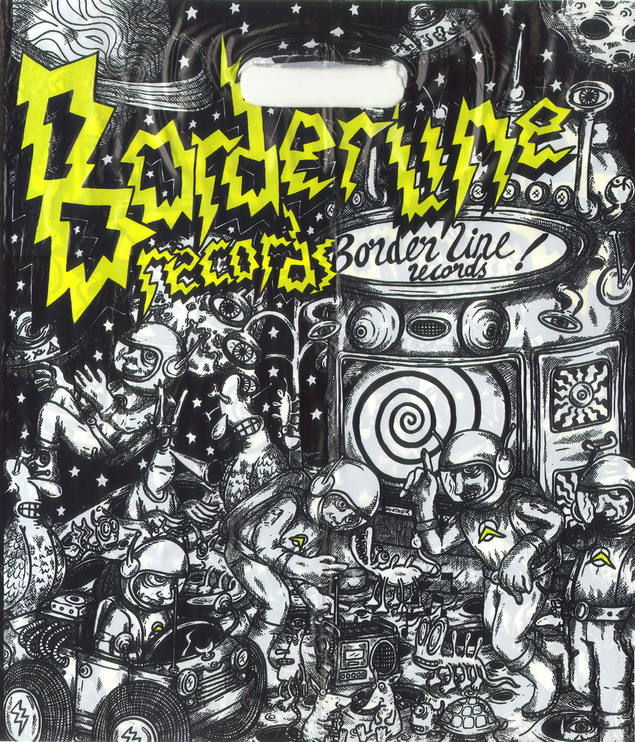 Borderline Records – From Brighton, UK – the edge to edge illustration is pretty nice.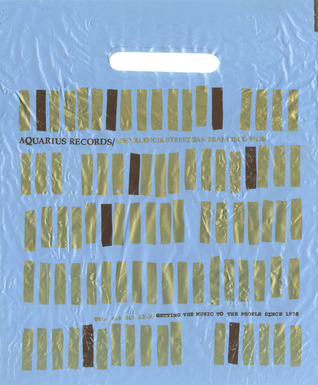 Fantastica – Great 60's inspired design on silver plastic (you can't really see that in the scan) This was a little shop in a back street on the first floor in Shibuya, Tokyo. It had the greatest collection of weird and wonderful records I found in that city in the 90's. They even had an original copy of Afrika Bambaataa's Death Mix 12″ but after picking out a ton of stuff with less than half an hour left before we had to go to the airport I discovered they didn't take credit cards!
Aquarius – Nice Blue Note-esque design for San Francisco's premier store for the weird and wonderful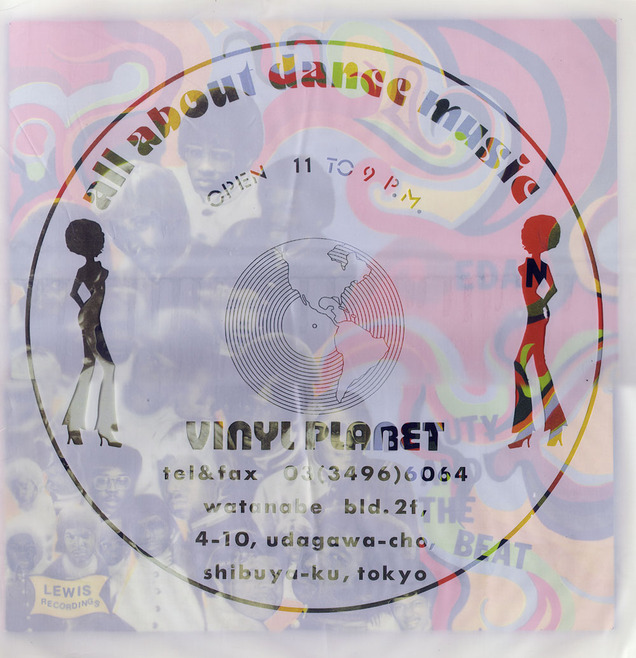 Vinyl Planet – Another of the 50+ record shops rumoured to be open in Shibuya alone. This design is screen printed white onto a transparent bag (note Edan record inside).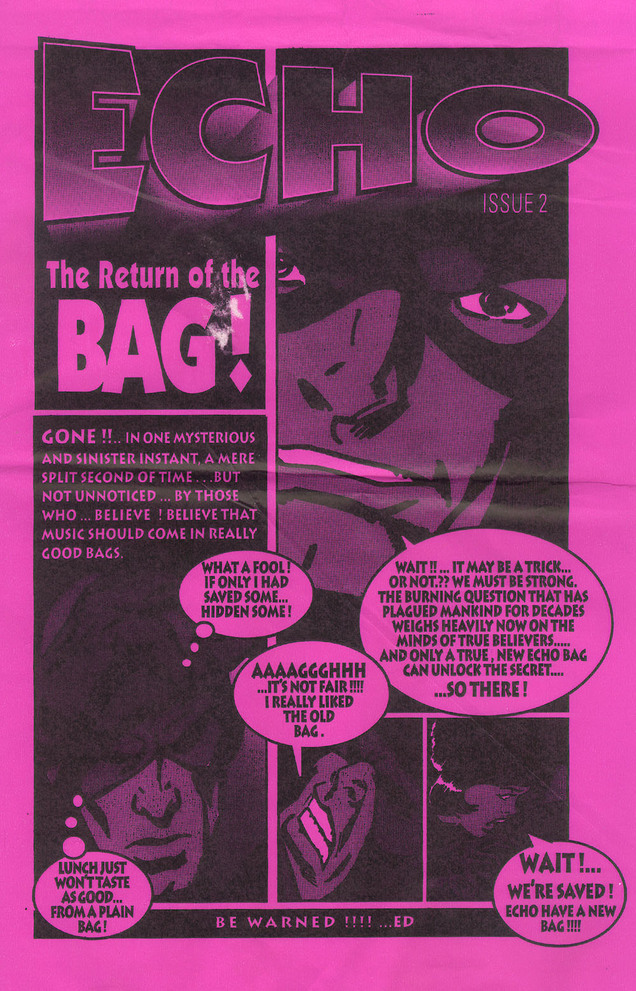 Echo – Return of the Bag – They know what i'm talking about, unfortunately this design is let down by the fact that they didn't put the shop address on it so I don't know where to go back to get more records.