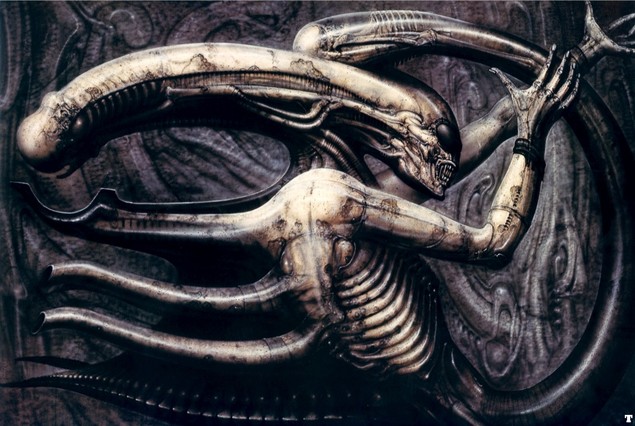 Very sad to hear that the great Swiss surrealist painter and designer HR Giger has passed away. Few people have a unique vision but I think it's safe to say that he was one of those few and has influenced generations with his mechanic/organic images.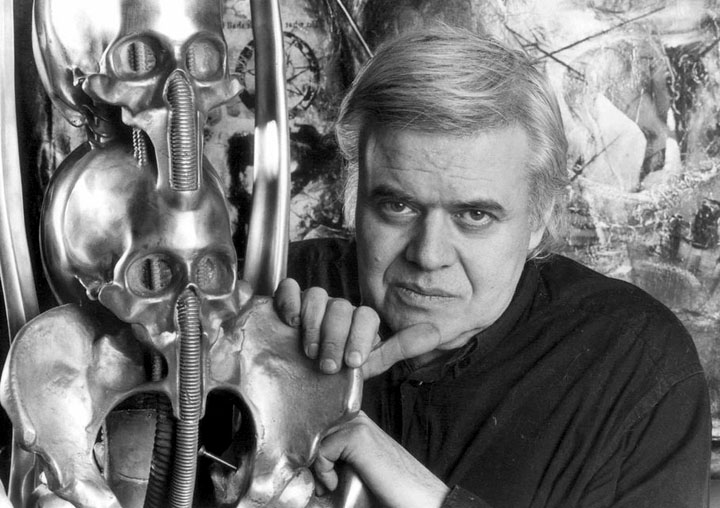 His work is not easily forgotten once seen and he created one of the great movie monsters of our time in the Alien. The album cover was also a natural canvas for his work with the public exposed to him via Emerson, Lake & Palmer's 'Brain Salad Surgery' LP well before Alien. His work for Debbie Harry and The Dead Kennedys saw much controversy with the latter being banned and famously brought to court with Jello Biafra defending the artist's vision.
I remember seeing his large format Necronomicon and Biomechanics books in shops in the 80's and wanting them so badly but they were way out of my price range at the time. I was lucky enough to visit the tiny town of Château St. Germain in Gruyères, Switzerland one time though to see many of his originals in the Giger Museum – highly recommended. Sadly missed but never forgotten.