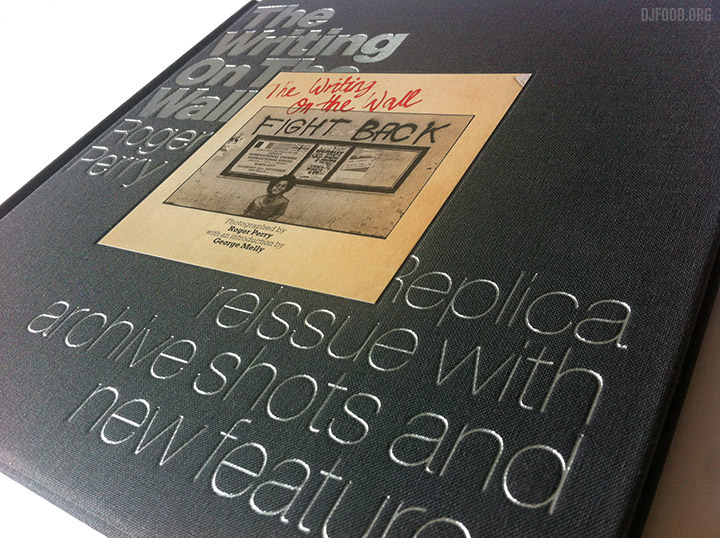 Arriving the morning after the recent UK election result, finally holding the reprinted, expanded edition of Roger Perry's 'The Writing On The Wall' was a bittersweet experience. In George Melly's original introduction he says; "With the ballot box effective why spray walls?" a statement a fair few people would most likely have a bone to pick with right now. Looking through the beautifully printed pages at the replica version I cherry-picked a few shots that struck a chord and prove that not much changes when it comes to public opinion of those in charge.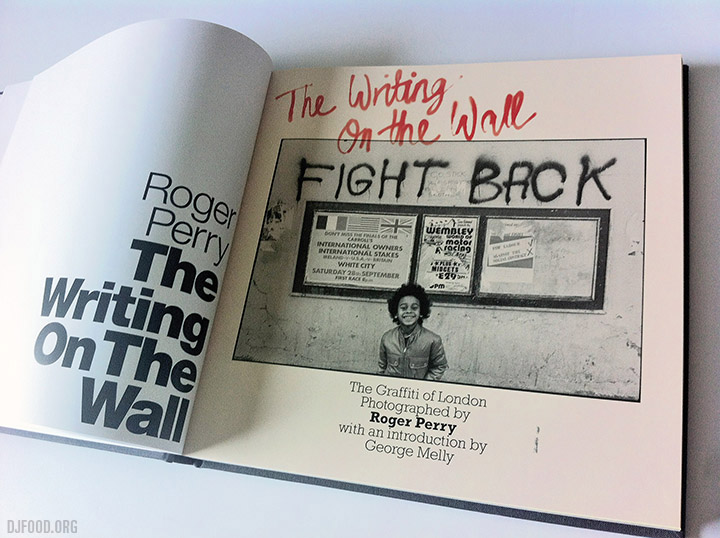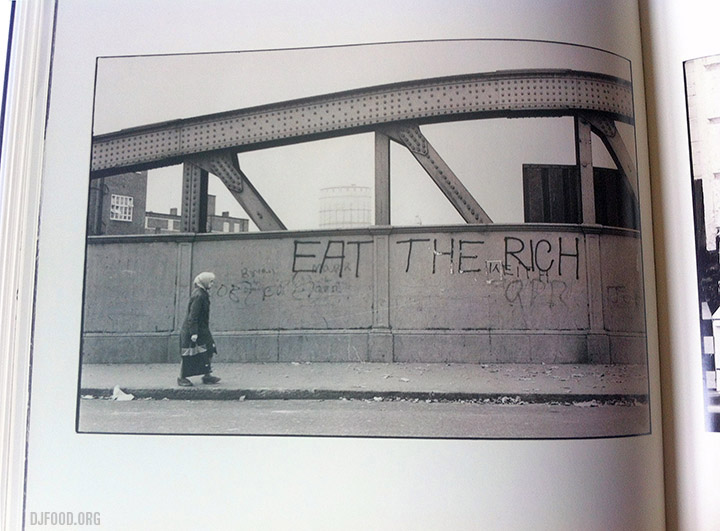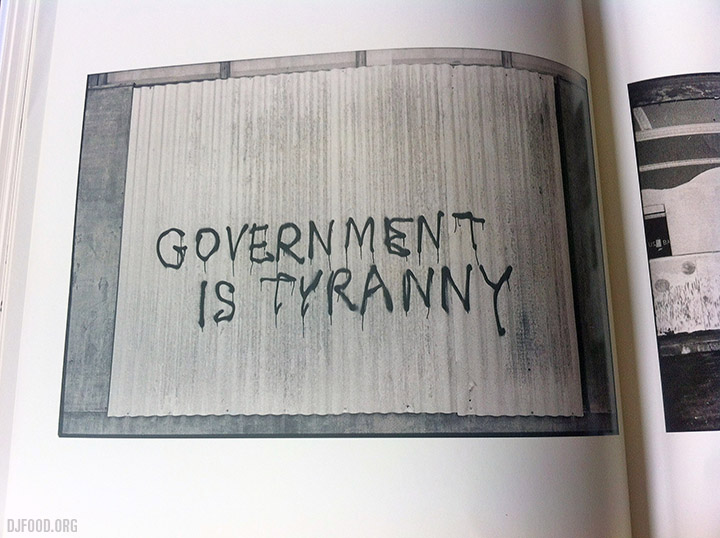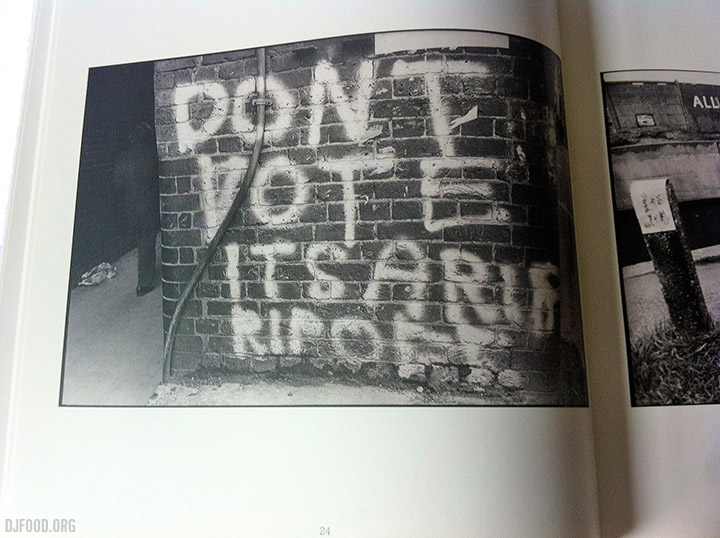 It's not all socio-political commentary though, there are oddities, messages of love, the inevitable football allegiances and more bizarre offerings. Often there are some poignant juxtapositions on either side of a spread, the 'God Is Love' / 'Clapton is God' example below being just one of them. New forewards by Bill Drummond and George Stewart-Lockheart (who organised the whole project via Kickstarter last year) bring context via hindsight to the photos. and while Drummond is the name you'll recognise, Stewart-Lockheart's essay is a fascinating, expertly-researched history of much of the content, something the original book lacked.
Expertly laid out by Pearce Marchbank – the original designer and Time Out art director in the 70s – the reprinted facsimile of the book has a yellowed, off-white tint to the pages which distinguishes it from the clean white of the new material. The end section features profiles of those involved in the making of the original volume as well as a host of newly discovered images and negatives from the archives which expand on and reveal how the book came together. It's a lovingly put together edition with its cloth-bound, foil-blocked front cover and I highly recommend it to anyone with an interest in seeing 70s London and the marks made by ordinary people in the days before the art of Hip Hop graffiti writing came to these shores. More info about where you can obtain a copy is here at the rogerperrybook site or you can buy it direct.