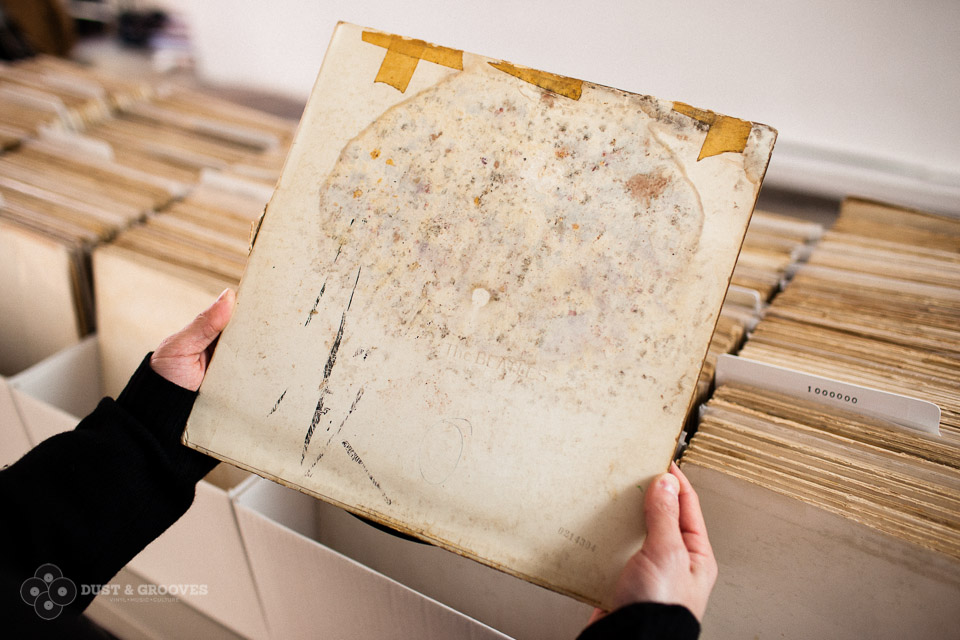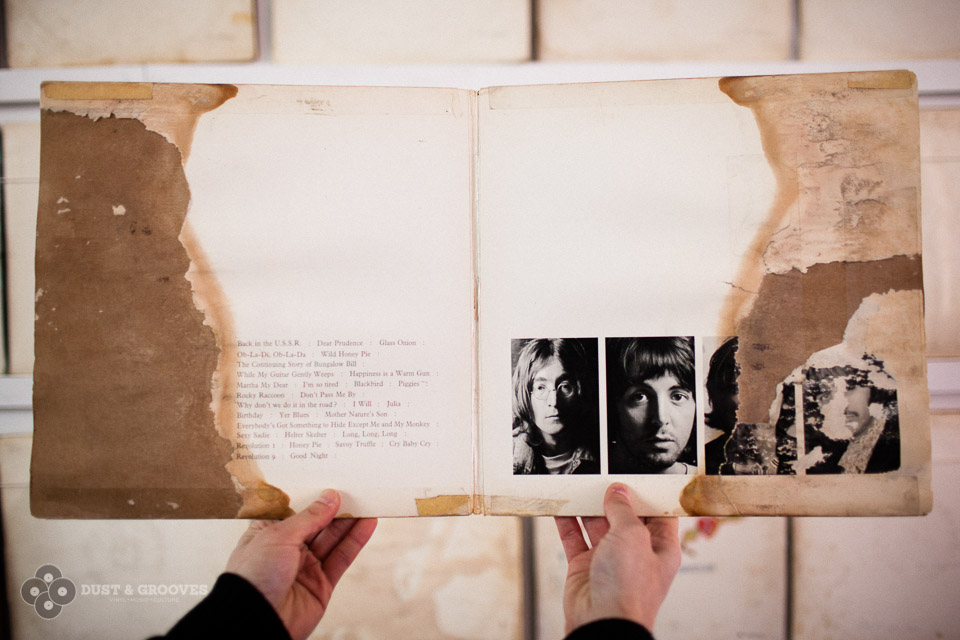 Over on the Dust & Grooves website (which really is a must if you like vinyl collections of each and every kind) there's a fascinating feature on Rutherford Chang's exhibition of his collection of The Beatles' 'White' album.
Similarly to Christian Marclay's appropriation and customisation of the same album many years ago, Chang has taken it to the next level. He has nearly 700 numbered copies now, all filed in order of issue, and is exhibiting until March at the Recess gallery in New York.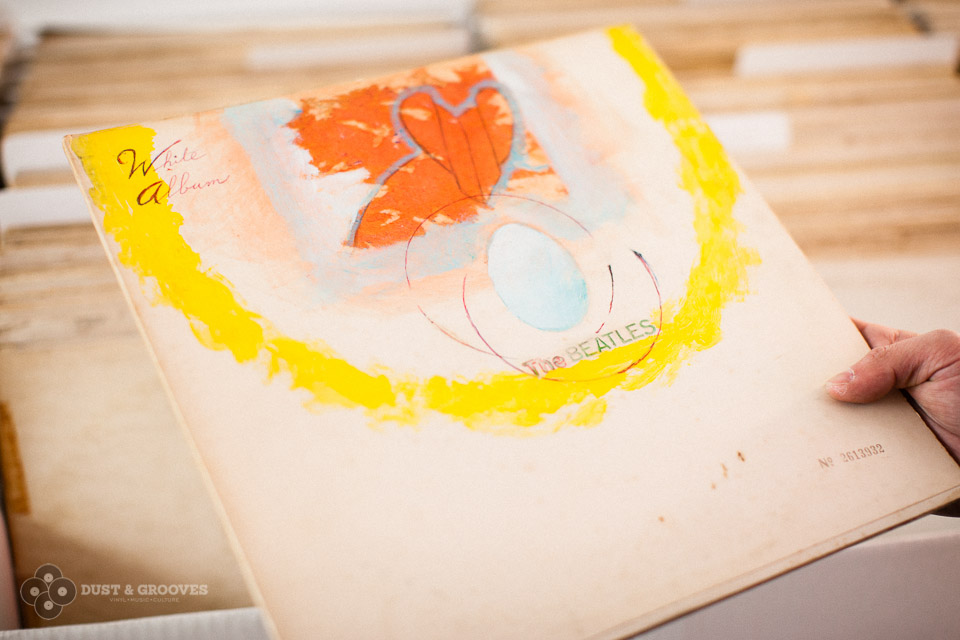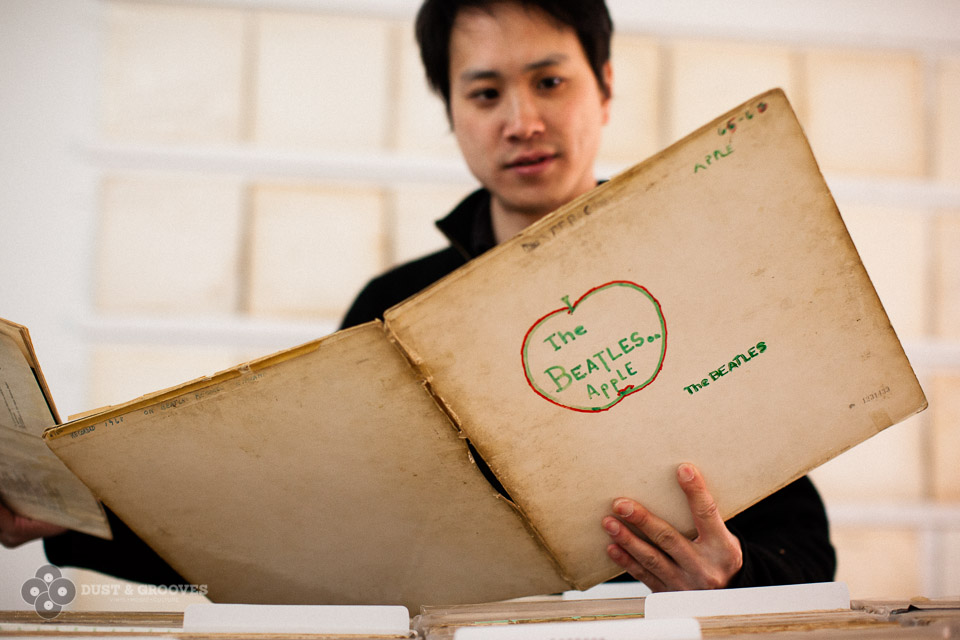 What I love about this is the cultural anthropology side of vinyl collecting, much like Jive Time Records' Deface Value or the Bargain Bin Blasphemy blog each sleeve has been customised, sometimes unintentionally, by the previous owner. Vinyl-lovers always talk about the sleeve as a large canvas for artwork and no album is more that than 'The Beatles'. We'll never know the hows or whys, only that each copy has now found a new home amongst some of its siblings 45 years later.
For more beautiful images, an interview and a recording of 100 copies of side one of the album playing simultaneously go to Dust & Grooves.
For more on the exhibition:
We Buy White Albums
January 8 – March 9, 2013
Recess, 41 Grand Street, New York
http://www.recessart.org/activities/6753
http://rutherfordchang.com/