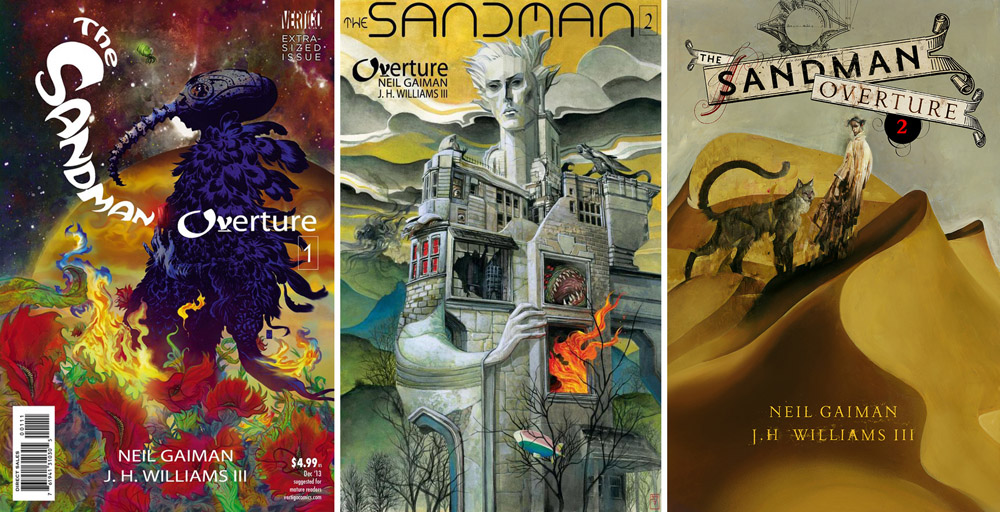 JH Williams III is currently knocking it out the park on the art for the revitalised Sandman series, 'Overture'. In issue 3 he manages to somehow channel parts of Moebius, Bernie Wrightson and Drulliet into his own painterly palette.
A real visual treat to behold in every issue with special Dave McKean variant covers and 'extended' versions where they strip away the colours and give behind the scenes peeks into the making of each episode.
Other honorable mentions for decent series' running at the moment: East of West, Black Science, B.P.R.D. and Prophet – which has just ended its current arc and looks like it will be going into a new phase called 'Earth War'.