This entry was originally posted 28th October 2008 on my old Myspace blog, before this site existed.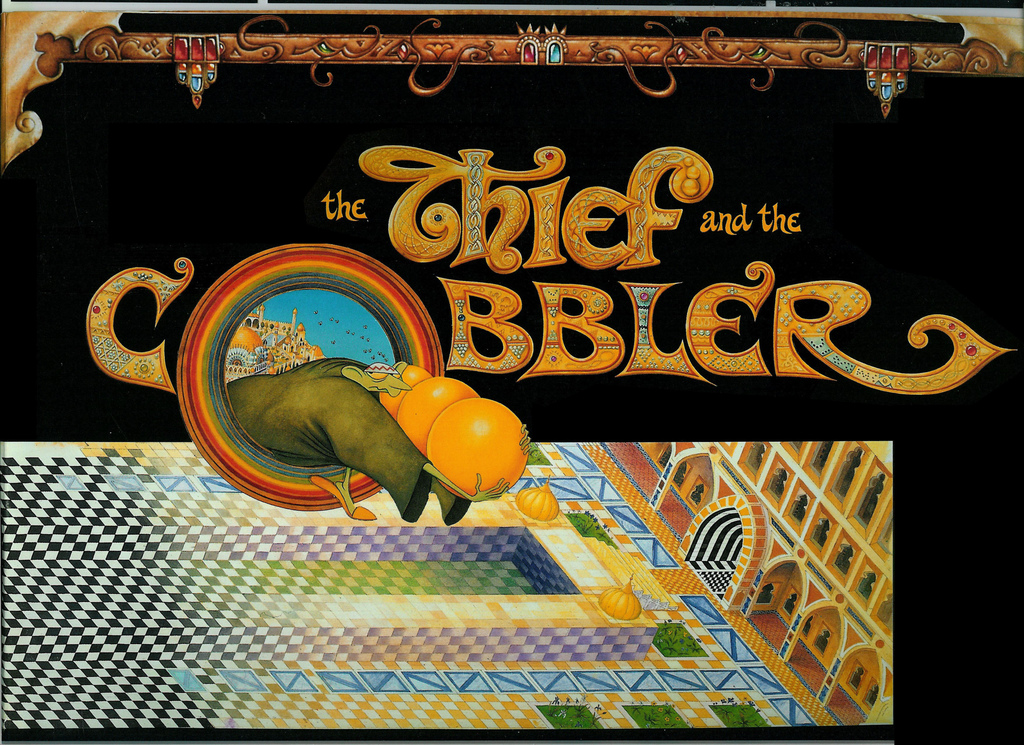 I have been obsessed with this film since I saw a couple of clips in a documentary called 'I Drew Roger Rabbit' back in the late 80's. It is / was the life's work of the legendary Richard Williams, who most people will know for his animation on Roger Rabbit. For those that don't know of it, it's no big surprise, it's history is long, complicated and it is still unfinished in the form it's creator intended. There is an DVD in existence but this is a pale shadow of it's intended groundbreaking form which Williams has disowned.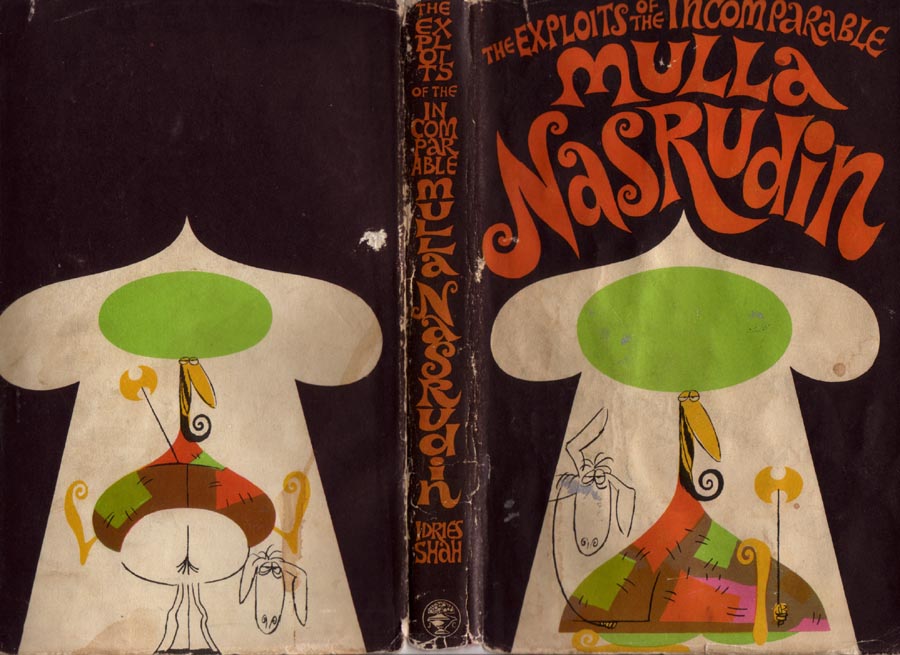 A short history of the production: it was begun in the sixties and loosely based on both Aladdin and the Sufi stories of the character Mulla Nasrudin, some of which Williams illustrated in early editions. It was his intention that it would compare to the early Disney greats and feature some of the most jaw dropping animated sequences ever made, all hand drawn, no computer imagery involved. And it does, from the footage I've seen, it delivers several scenes of breathtaking brilliance that have to be watched repeatedly just to pick up just how much detail is in them.

Williams worked in advertising primarily and headed one of the leading animation studios in the UK. He was responsible for lots of adverts you would have seen as a child (if you live in the UK) such as Frosties' Tony The Tiger, the Listerine Dragon or the Pink Panther selling TDK video cassettes. But all the while he was churning out work that paid the rent he was chipping away at his big project. He used actors such as Vincent Price, Anthony Quayle, Sean Connery and Kenneth Williams, constantly revisiting them over the years to re-voice parts as the story changed. By the time Roger Rabbit hit he was an industry legend and finally the larger public also knew his name – it was time to seize the moment and finish his masterpiece. A deal with Warner Brothers meant he worked full time on it for a number of years but financial troubles and missed deadlines bought bankruptcy and the film was taken from him.
Warners finished the film without him, cut it to bits, added and deleted characters and released it as 'The Princess & The Cobbler', a thoroughly bastardised version of the original and miles away from Williams' original vision. The film was later recut again and released as 'Arabian Knight' for the US market which ended up wrecking it even further. Even the release of a DVD was so poor it garnered an award for the worst standard edition DVD of 2006. Williams wasn't involved with any of these versions, having disowned the project when it fell out of his control.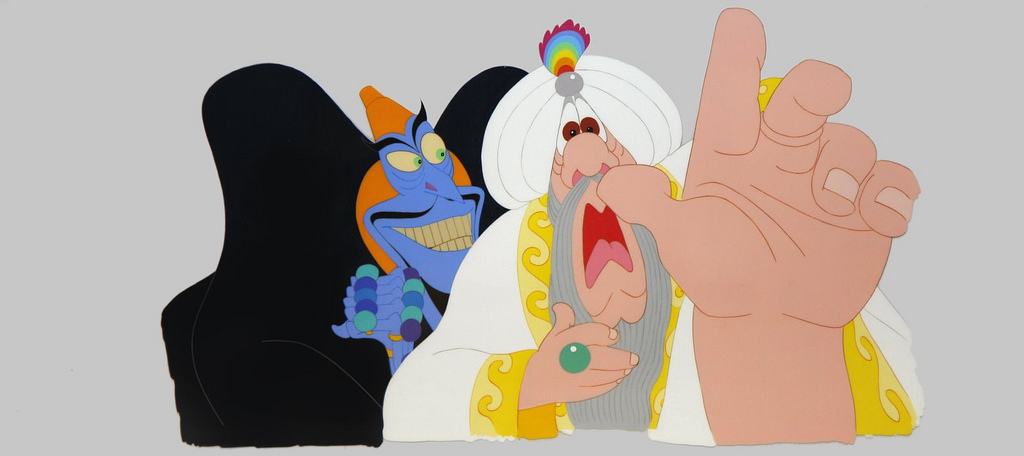 All was not lost though, with the internet, and like anything that promised so much but fell at the last hurdle, (think Brian Wilson's 'Smile' LP) the cult of the Cobbler has grown over the years. Starting in 2004, a fan and industry insider, Garrett Gilchrist, collected all the best sources he could find, including a copy of an original workprint of the almost finished film. He then assembled a 'Recobbled Cut' of the film as Williams would have had it and made it available on the web. When I found this I couldn't believe it even existed, this was too good to be true, a film I never thought I'd see and now someone had gone to the trouble to assemble all the finished parts into a semi-coherent form.
But there was more, a new blog was started last year simply called The Thief by some of the original animators and staff on the project. They post anecdotes, line tests and technical details behind various scenes along with with in-house memorabilia and countless other things privy only to those involved in such a production. This is also one of the reasons I'm writing this blog now, they have recently initiated a poll in an attempt to drum up an official DVD release of the surviving parts of Williams' version. Finishing the actual film seems out of the question (Williams rarely wishes to discuss it) but there is a wealth of material finished that ranks amongst some of the best animation ever produced. Various restoration projects have been started over the years and here is another attempt to set the wheels in motion to give it some form of dignified release to the public.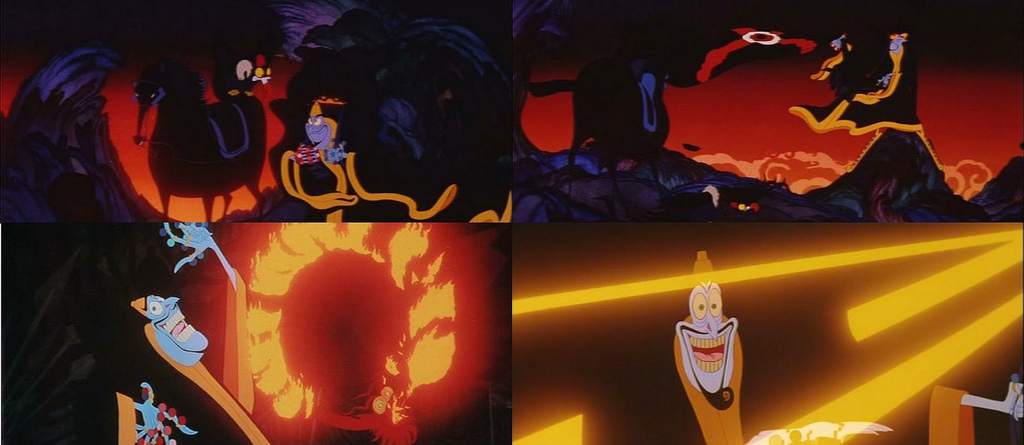 This film is a legend in animation circles and it slowly seems to be coming to light via the web (it already has a lengthy Wikipedia entry). I urge you to check out Garrett's website for more info on a copy and see it, marvel at it's contents and then tell someone else. Maybe check out the Thief blog for more of the background behind it or add your vote to the poll to have a DVD released by the studio that holds the footage. Whatever you do, try and make time to see it in some way as it is a superhuman feat in a medium that has become dominated by computers – they simply don't make them like this anymore.